Beginner Piano Music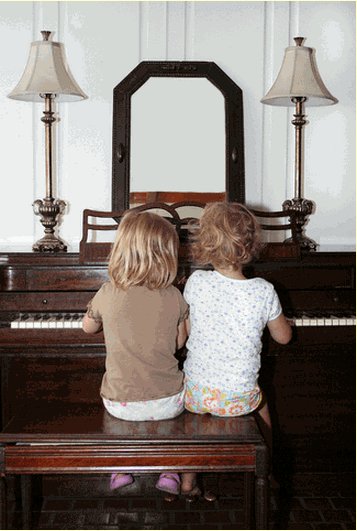 You just can't have too much beginner piano music!
Supplement your piano method with free kids sheet music and easy piano songs, plus a bit of classical piano sheet music too.  
This page is in the process of being rebuilt (September 2016), so don't worry if it looks a bit different to you!
Piano Music with Letters (click here)
This page is largely beginner piano music.  Some pieces are much more advanced than beginner level, but have some "helper" notes added. Though these pieces are recognizable songs, real music, yet they are also note reading worksheets in a fun way! 


New Beginners (click here)
Paper keyboards, scales & chords & exercises, and simple songs that focus on Middle C.  These are the first things I use with my students!

The First Year (click here)
Primarily, this page is made up of Middle C music with "shared-between-the-hands" melodies.  Many will be familiar to your students.  Additionally, there are some pieces that make use of left hand chords or very simple accompaniments.  Most of the Middle C melodies have chord suggestions or illustrative graphics for an enterprising accompanist to devise his or her own backup.  A few also have written-out Secondo parts, for easy duet playing.
After Year One (click here)
These are piano pieces which involve both hands, or add chord symbols for a made-up left hand.  Most of the pieces fit inside a 5-finger position.  Left hand parts are fairly slow-moving, or repetitive.  Take a look at these piano music downloads for your young students who are moving from Primer music to Levels 1 and 2.
After Year Two (click here)
Free easy piano sheet music for your students who are past level one.  Now students start using moving chords in the left hand, requiring more hand coordination.  Also, the range of notes is greater than in The First Year and After Year One.
Year Three and After
These pieces stretch pianists' abilities.  More technique is required, with the use of chord inversions, thicker textures in the melodies, and stretched hand positions.  Additionally, note reading strays far outside the two octaves around Middle C.
Christmas Music
All You That in This House
Angels We Have Heard On High, 4 Versions
Arabian Dance, intermediate (from The Nutcracker Suite)
Arabian Dance, easy (from The Nutcracker)
Away in a Manger
Bring a Torch, easy
Carol of the Bells, easy
Christ Was Born On Christmas Day
Coventry Carol, easy
Christ Child's Lullaby

Deck the Halls, easy
Ding Dong Merrily On High
Entre le boeuf (Between the Ox and Donkey)
First Noel
Friendly Beasts
Gaudete (Rejoice!)
Go Tell It On the Mountain
God Rest You Merry Gentlemen
Greensleeves Duet, easy
Greensleeves with expanded accompaniment & lettered notes
Greensleeves Solo

Hark How the Bells
He is Born (Il est ne)
Holly and Ivy, 3 versions

Jingle Bells, easy
Jingle Bells, 2 versions
Jolly Old Saint Nicholas, easy
Lo, I Bring You Tidings
Masters In This Hall
O Come, O Come, Emmanuel - just posted here!
O Holy Night, easy
O Holy Night
Pat-a-Pan
Silent Night
Sing We Noel
Ukrainian Bell Carol
Up On the Housetop
We Three Kings
We Wish You a Merry Christmas
Wexford Carol
What Child is This
What Child is This with fancy accompaniment & alphanotes
When Christ was Born

Halloween Music
Beethoven's 5th Symphony
De Boself
Funeral March by Frederic Chopin
Halloween Songs - a collection
Have You Seen the Ghost of John
Toccata in Dm by J.S. Bach
Zombies are Everywhere
Thanksgiving Music
Doxology (Praise God from Whom All Blessings Flow)
For the Beauty of the Earth
For Health & Strength & Daily Bread
Groundhog Day Songs
Valentine's Day Songs
Chocolate Romance
If I Give to You My Heart
Lavender's Blue, with the Cinderella song lyrics
Wooden Heart

Lead Sheets
Go here to see all the lead sheets at Music-for-Music-Teachers!
Left Hand Only or Right Hand Only
Duets and Ensembles for Piano and Keyboard
Amazing Grace
British Grenadiers
Burleske, by Leopold Mozart
Canon in D (in the key of C)
Coventry Carol

Garry Owen
Golden Wedding
Greensleeves
Greensleeves with expanded accompaniment & lettered notes

Happy Birthday
Hungarian Dance
I'm a Pirate
Jolly Old Saint Nicholas
Minka

Spanish Ladies
Star of the County Down
Take Me Out to the Ballgame
Toccata from L'Orfeo
Valse Noble, Schubert
Wabash Cannonball
Waltzing Matilda

Hymns, Anthems, Patriotic and Christmas Songs

All You That in This House
Amazing Grace, easy
Amazing Grace, intermediate versions
America (My Country 'Tis of Thee)
America the Beautiful
Anchors Aweigh
Angels We Have Heard On High in 6 Different Keys
Arabian Dance intermediate (from The Nutcracker)
Arabian Dance easy (from The Nutcracker)
Army Theme (Caisson Song)
Away in a Manger
Be Thou My Vision
B-I-B-L-E
Christ Was Born On Christmas Day
Come Ye Sinners (Beach Spring melody, from The Sacred Harp)
Come Ye Sinners (I Will Arise and Go to Jesus)
Ding Dong Merrily On High
Donum Maximus, a 24-page Mass
Doxology

Farther On
For Health & Strength & Daily Bread, a round
For the Beauty of the Earth
Friendly Beasts
To: Gabrielle, Address: Heaven
Gaudete
Go Tell It On the Mountain
God Rest You Merry Gentlemen
He is Born (Il est ne)
I'll Fly Away
Gabriel's Message

Lo, I Bring You Tidings
Marines' Hymn
Masters In This Hall
O Holy Night
Pat-a-Pan
On Christmas Night (Sussex Carol)
Sing We Noel
Softly and Tenderly
Star-spangled Banner

Taps
The B-I-B-L-E
Up On the Housetop
We Three Kings
We Wish You a Merry Christmas
Wexford Carol
What Child is This
What Child is This with fancy accompaniment & alphanotes
What Wondrous Love
What Wondrous Love for Four Parts
When He Cometh (Jewels)

Broadway Music
Piano Teaching Tools
12 Major Scales and Chords for Piano
12 Minor Scales and Chords for Piano
Best Piano Books!
Exercises for Technique, Theory, & Transposing
Free Printable Flashcards
Giant Flashcards for Games
Louie Louie
Note Reading "Worksheets" (Songs with "made-easy" notes)
Piano Chord Chart for Major and Minor Chords
Piano Keyboard Diagram
Reading Piano Music - Note-reading Difficulties
Rote Learning for Music Teaching
Staff Paper PDFs
Studio Favorite (Currently)
Every kid, every situation is unique... some kids will happily play week after week from their piano method books, enjoying each turn of the page with its new challenge, while others find the books boring and dig in their heels as you attempt to drag them through their lesson book. 
Some beginners move along quickly, while others need months and months to digest the small handful of notes around Middle C.
Some kids have heard classical piano music from the time they were born; with others, all they know is video game music.
So how do you choose beginner piano music?  Well, all kids love to play what is familiar to them. You will have to stretch them, expanding their tastes, but you must still satisfy their desire to play what sounds like music to them (the reason they were excited to play piano in the first place!) or risk losing them as students.
Never will I forget an account by the late John Holt (writer and early home-schooling advocate, and lover-if-not-master of the cello) in his book, Never Too Late: My Musical Life Story, about meeting another adult cello student. Like him, she was a beginner, and they were comparing notes (no pun intended). Holt was thoroughly enjoying himself with the growing number of real cello pieces he could play, even though he felt his abilities were quite modest.
But the poor woman cellist was confined to scales by her teacher, week after week. At the end of each lesson this man would say something like, "I think you're almost ready for a real piece... but no, we'd better continue with the scales."
Yikes! Can you imagine? I don't think too many of us would do that to our students, but the story is a useful reminder that LOVE, a sense of wonder, and excitement are what draw children to music, and we teachers must not forget that.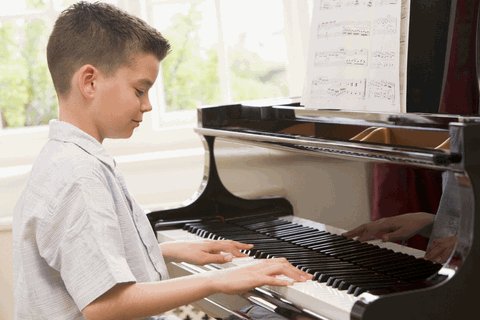 Scales? Yes. Exercises? Yes. Notereading? Of course. But with beginner piano music, always at least one FUN piece, a piece that gives the child something to look forward to at practice time. Keep looking until you find a piece they enjoy, and they will likely work on it happily until it is perfect.
So where do you find that perfect piece? It's so easy to make a wrong choice for a picky student! And there's the nagging little voice in the back of your mind reminding you that copying is definitely not legal...
If only there were sources of free kids' sheet music, beginner piano music! Music, in addition, with suggestions for teachers, and stories and tips. Well, now there is. I have a large and ever-expanding collection of beginner piano music, and what I offer here has been tried and found worthy of keeping! Much of it is just supplemental to the beginner piano music method books I use, but a lot of it is music I consider essential for my students, to lay down a hands-on foundation of understanding music theory.
Add some spice to your students' music diet without breaking the bank -- almost all the beginner piano music you will find here is free and easily printable, with no strings attached!  Furthermore, you can look my free sheet music over before downloading it onto your computer.
Comments: Do you have a story or a question about music teaching? Share it!
Please note that all comments are moderated, and will not appear until I have approved them. Also, IF YOU ARE ASKING FOR MUSIC THAT IS NOT IN THE PUBLIC DOMAIN, YOUR REQUEST WILL BE IGNORED. That's pretty much any music written in the last 75 years...
What Other Visitors Have Said
Click below to see contributions from other visitors to this page...

Free Sheet Music
› Piano Sheet Music