Prayer for Thanksgiving:
For Health & Strength & Daily Bread
A prayer for Thanksgiving that can be sung around the dinner table - a pretty grace in the form of a round can be your family Thanksgiving prayer!  
Several keys for voice or other instrument, and at the bottom of the page, GUITAR TABLATURE.  All free!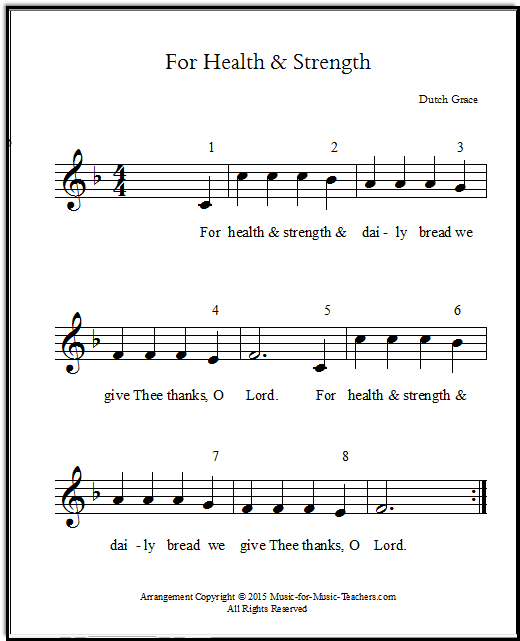 Please scroll down the page for the download links.
As a THEORY exercise, I was able to make excellent use of this little prayer for Thanksgiving with my voice students a few weeks ago.  
Admittedly, what we did was quite basic, even "fudging" the tones a little bit... we moved away from the piano (a CRUTCH for many singers) and went to the white board, where we drew staffs and notes and stayed there to SING. 

First we drew the very first note of the song on our staffs, then we counted up to the next note, a couple of different ways.  
I sang, "Space, line, space, line, space, line, space, line." Eight words - that's an octave!

Then I counted by NUMBER. "One, two, three, four, five, six, seven, eight."  
I confess that I sang the notes as if they were a major scale  (Do, re, mi etc.) even though the notes AREN'T a major scale.  They're just... ALMOST... a major scale.  Close enough!

Having counted from one to eight, we sang together the first interval - "For HEALTH...  For HEALTH..."  a few times, then proceeded to "guess" our way through the rest of the phrase.  
That laid the groundwork for a discussion of the key signature, of the tonal center, of the difference between a C and a C# and F and F#  (we were singing in the key of G) and how one could TELL which it was.  
Counting aloud together was a part of this exercise.

As simple as this little activity was, it added incrementally to the confidence my voice students have in their ability to sightread and understand the music they are dealing with.

If you have a guitar player who wants to get into the act, all they need in the way of chords is the I & V chord of whatever key the song is being sung in.  
Key of A, the I & V are A & E (or E7, even better).  

Key of Bb, use the Bb & F (F7) chords.
Key of D, the I & V are D & A (A7).
Key of F, the I & V are F & C (C7).
Key of G, the I & V are G & D (D7).
Because the chord changes are just ONE BEAT (beat 4 of every measure), you can certainly get by without changing the chords, but it does add a nice punctuation.

For guitar tab readers, here is an arrangement in the key of D with the melody as tablature, with chord symbols: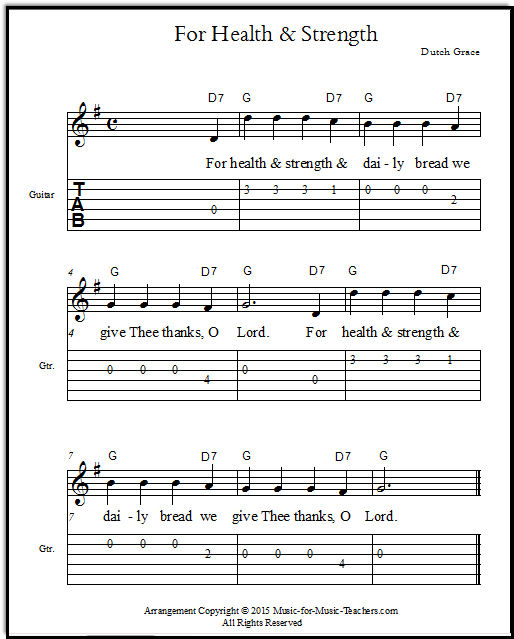 A fancier version of this music is available as a PDF download (also free!) at www.marjensenmusic.com.
The links to the vocal round:
Download prayer for Thanksgiving "For Health and Strength" in A
Download "For Health and Strength" in the key of Bb
Download Thanksgiving music in the key of D
Download Thanksgiving song in the key of F (shown above)
Download family Thanksgiving prayer in the key of G
The link for the guitar tabs version:
Download family Thanksgiving prayer for guitar with tablature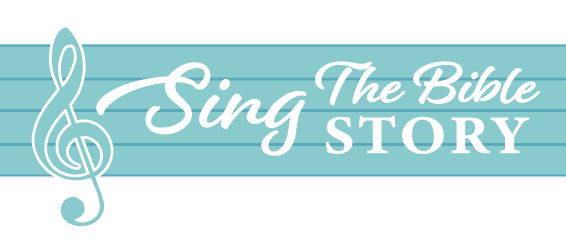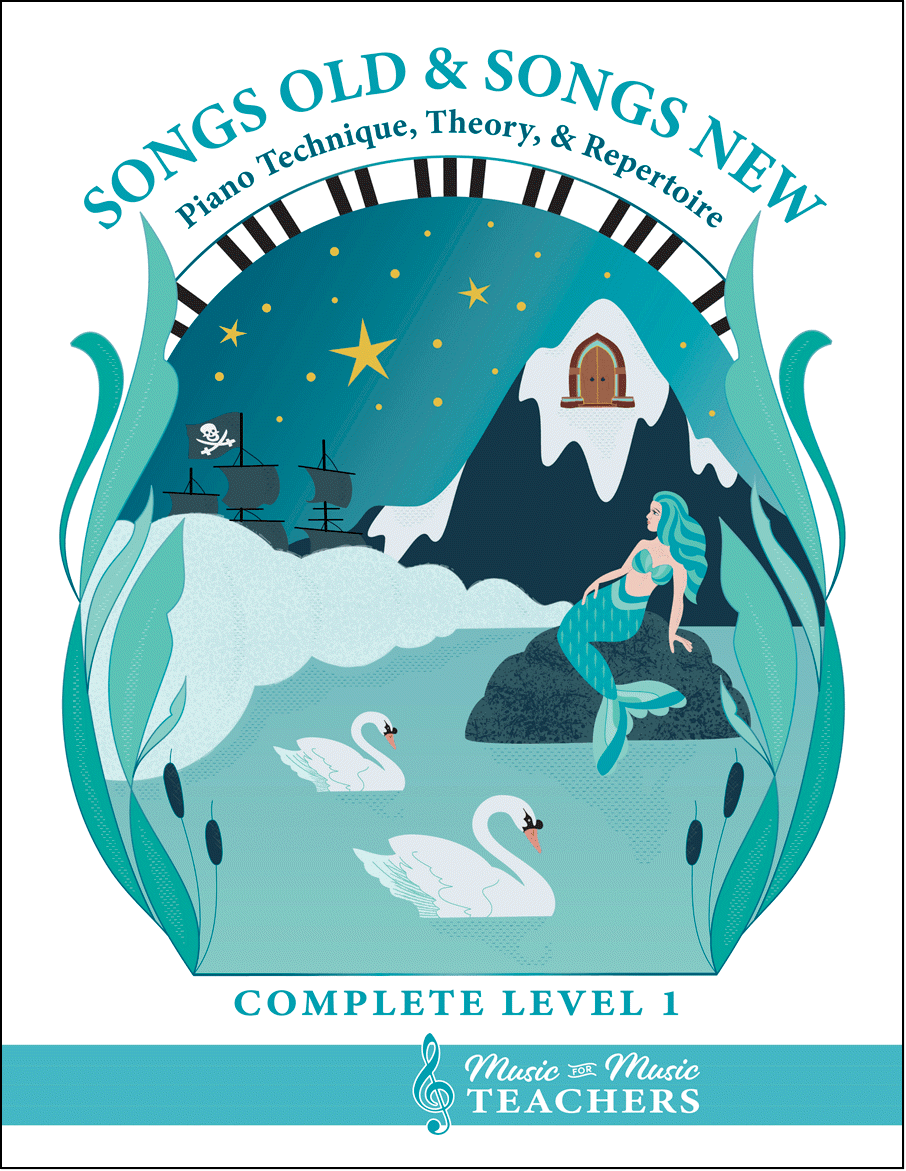 All the first-year material I give my beginner students. 
Piano keyboard sheets, scales, chords, note-reading exercises, and over 256 pages of music!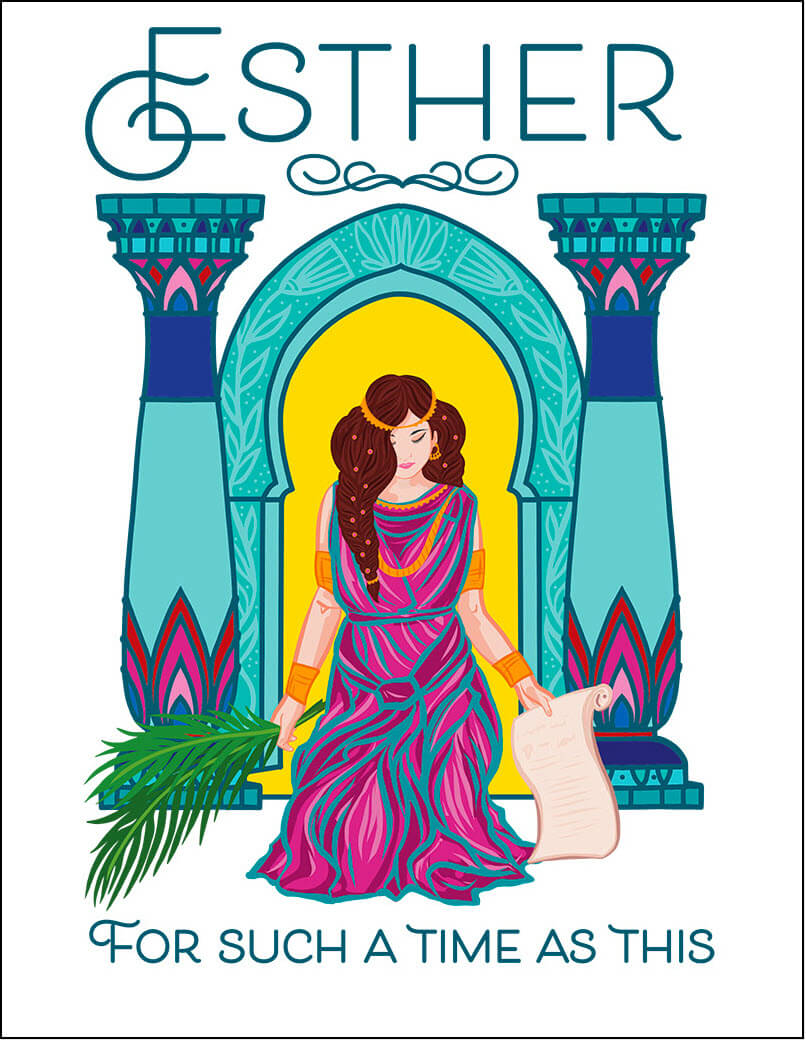 This beautiful song book for piano & voice "Esther, For Such a Time as This",  available as a digital download, tells the riveting story of the time when  Jews in ancient Persia faced a foe named Haman, and how a  brave young queen risked her life to save her people.
A good choice for a singing story-teller, an operatic group, a short theater production, or a class of children!
This book is also available from Amazon as a paperback.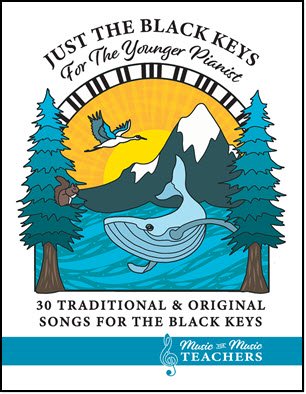 This book is available as a digital download  from this site.  Visit this page to see some free examples from the book.
It is also available from Amazon as a paperback!
This is the perfect easy start for little pianists.
And when they start reading white-key notes on the staff, this is a fun easy resource to say each week, "Choose a new black-key song at home this week and figure it out to show me next lesson!"  They will be spending more time at the piano.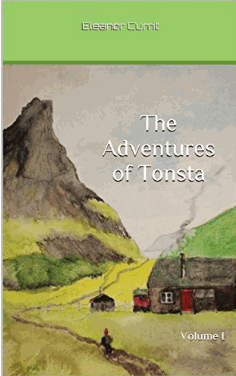 A perfect read aloud storybook
for little boys or girls. 
The Adventures of Tonsta highlight the travels of a very young boy with a good heart, who goes about helping folk in trouble.  
With a red cap on his head and a sack of tools slung over his shoulder, Tonsta seems to meet people in distress wherever he goes.
Lots of trolls in this book - including one who gives him a Christmas gift!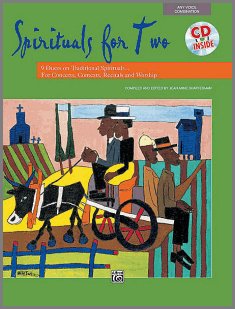 Danielle:
What a lovely, generous site! Many thanks from a fellow singer and music teacher in New York State.
Loved the inclusion of the video for "The Ash Grove," a song I just recommended to an adult voice student today. I was pleased to be able to send her the link to not only the sheet music, but a charming performance of the song as well.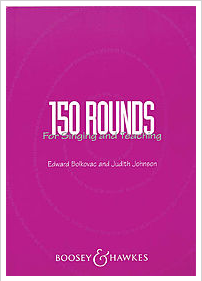 Carrie,Voice and Piano Teacher:
This site is FABULOUS.
For all the reasons you explain on the site itself--this is exactly what piano teachers need! (I still need to go look at the vocal music). Wow. THANK YOU SO MUCH!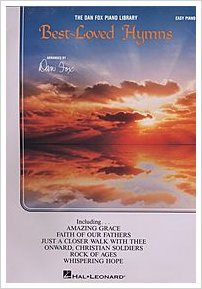 Sign up for "Take Note!" to see what's new every month.

About the Author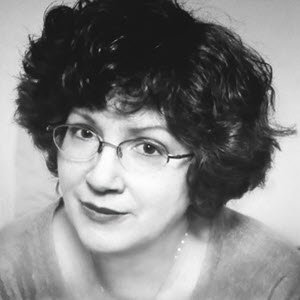 Hi, I'm Dana!  (Say that like "Anna".)  I'm the owner of Music-for-Music-Teachers.com, and a newer site, SingTheBibleStory.com.
Like some of you, I've been playing the piano since early childhood, and have added a few other instruments along the way, plus an interest in arranging and composing music.
You can find out more about me and the reason for this website at my About Me page.