Early Beginner sheet music for piano, free! 

Sheet music for piano, free early beginner sheets.  Paper keyboards, scales,  chords, exercises, and simple songs that focus on Middle C.  These are the first things I use with my students!


Three different printable keyboards are on this page.  Each prints out on an 8 x 11 sheet of paper.  These are a necessity for beginners, whether piano, guitar, or violin!  Understanding the topography of the piano keyboard is the "Rosetta Stone" for musicians.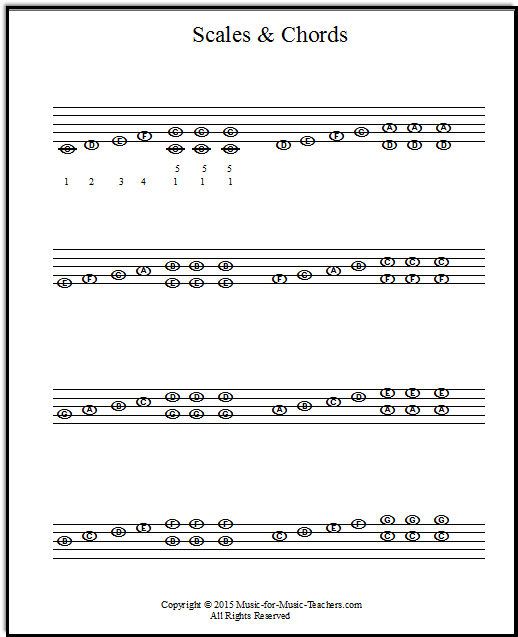 Shown is the first set of scales, which help to shape the beginner's hand while gradually increasing finger independence.  Not shown is the second set of scales to which my students progress...
These super-simple notes train students fingers to follow their eyes, up, down, or the same!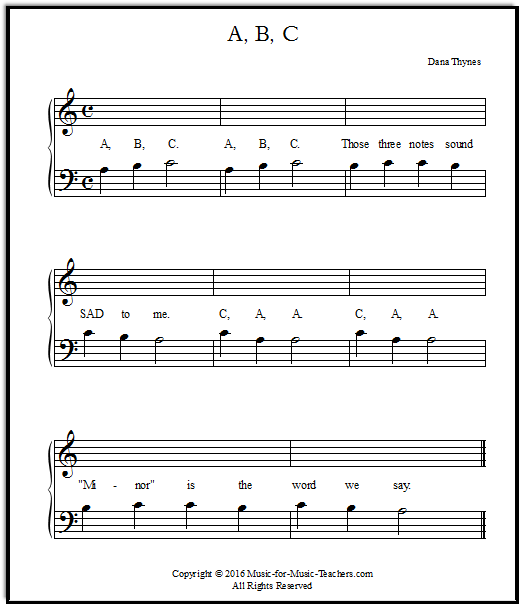 Two little songs for extra practice on the notes around Middle C.
Perfect for your little beginners, who will strengethen their fingers along with their counting abilities.  Lots of songs to choose from; your students will ask for a new one each week!  SO EASY TO READ.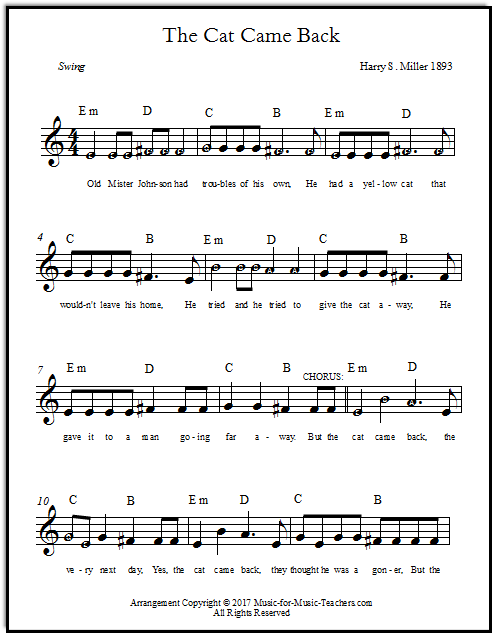 This fun song with goofy lyrics comes in several versions and arrangements here on my site; the simplest feature "helper notes" (letters inside the keys) and a partly simplified melody which uses only 5 notes, so that the hand doesn't need to move.

C&B  & C&D  Super-easy note-reading songs.



Dueling C's    Both right and left hands want to play Middle C! 



Fuzzy Wuzzy A Middle C song about the bear with no hair.

God is So Good   Just five notes make up this sweet song.  Add chords if you like...


Greensleeves   Yes, but this is the CHORDS, not the melody.  After your students can make the second kind of scales plus chords, they will be ready to start this beautiful piece. 


Indian Dance  A huge favorite with my students.  It does not sound like a beginner piece, but trust me, it is!


Jingle Bells   Familiar songs are always rewarding to students.


Kum Ba Yah  Not hard for a child who knows the tune.


Lavender's Blue  Very popular with young girls, particularly if you share the Cinderella videos on this page with them!


Louie Louie  Essential (in my studio) for understanding the relationship of the I, IV, and V chords.  VERY FUN.


Foundational.  Students will transpose this and add chords to it, and use it as a foundation from year to year.

Music Alphabet Song  From A below Middle C up to G above, each note is played multiple times in a row, forward and backward, with words to sing along!



Ode to Joy  Kids are happy to learn this famous song by Beethoven.



Peck! Peck! Peck!  This little song about chickens getting their breakfast stays very close to Middle C, moving stepwise in a predictable (but cute) fashion.



Pizza Please  Better known as "Hot Cross Buns..."



Sharks  This song has a familiar theme... very ominous-sounding, with only three notes!



Snakes   This set of exercises is like "Wormies" but with lots more notes.



Snakes Go for a Walk   And this exercise adds skips!


Twinkle Twinkle Little Star  The famous tune all children know


Wormies  One slow note at a time, play up or down - or the same note again.

Charlotte:
Thanks for providing such a comprehensive music  teaching program with all the relevant tools.  It will make it easy to introduce my 8 g-children and others to music.  You are truly a blessing.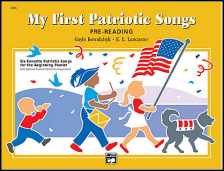 Kitana:
Hi! I'm teaching my little brother to play the piano and this is really helpful.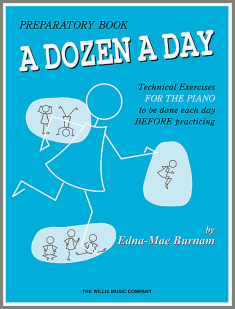 Sign up for "Take Note!" to see what's new every month.
Comments: Do you have a story or a question about music teaching? Share it!
Please note that all comments are moderated, and will not appear until I have approved them. Also, IF YOU ARE ASKING FOR MUSIC THAT IS NOT IN THE PUBLIC DOMAIN, YOUR REQUEST WILL BE IGNORED. That's pretty much any music written in the last 75 years...
What Other Visitors Have Said
Click below to see contributions from other visitors to this page...