God is So Good
Lyrics and Sheet Music
God is So Good lyrics and sheet music, FREE!  This simple and sweet hymn is perfect for beginning musicians.

Like Mary Had a Little Lamb and Ode to Joy, this song has just five different notes, so it fits into the hand nicely.  Like the lyrics, the melody is predictable, but in a pleasing way... How nice that the gospel hymn's lyrics are beautiful, too.
Here's the easiest version of this pretty little hymn, free!: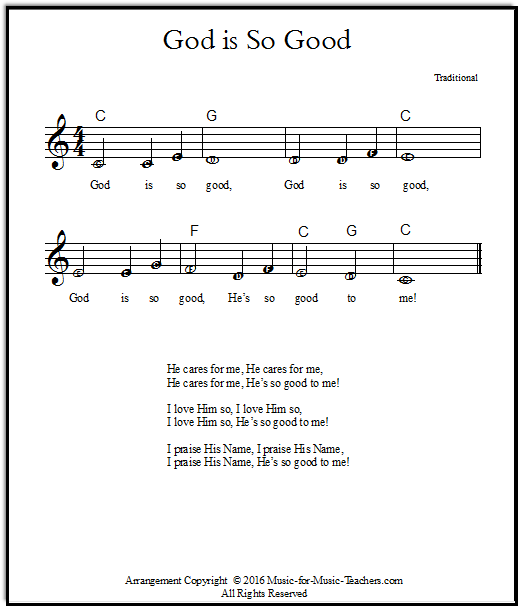 Download "God is So Good" with made-easy notes for piano
This popular hymn's lyrics were invented as friends on a car trip rode along,  goes the story.  One website claims that one lady made up the melody, and soon they were all singing and making up their own verses.  I have seen more verses than the hymn song lyrics I've put into this sheet music.
Below is an arrangement that is just a bit harder, because it encourages beginning students to add the tonic chord, C, plus the IV and V chords in their smallest forms (I like to call these "baby chords"):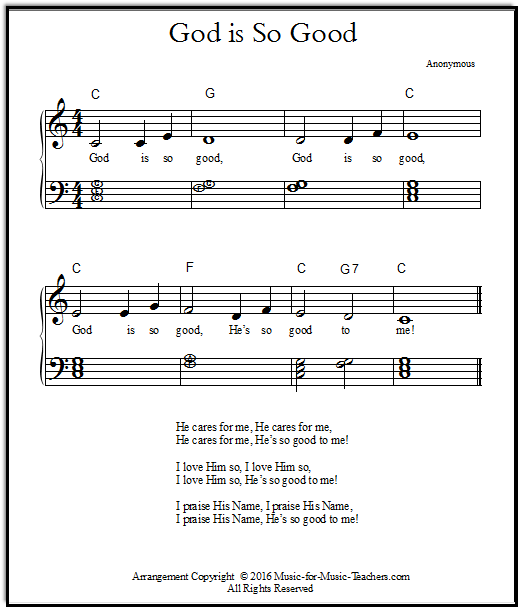 Download very easy arrangement of God is Good lyrics and piano music
Now here are two piano arrangements of this hymn in the keys of C and D; though they sound and look easy, they require quite a bit of skill to play!  Note that this version, and the lead sheets after, add a minor chord after the IV chord.  That's the ordinary chord progression for this song, but I decided not to use it with the very easy versions.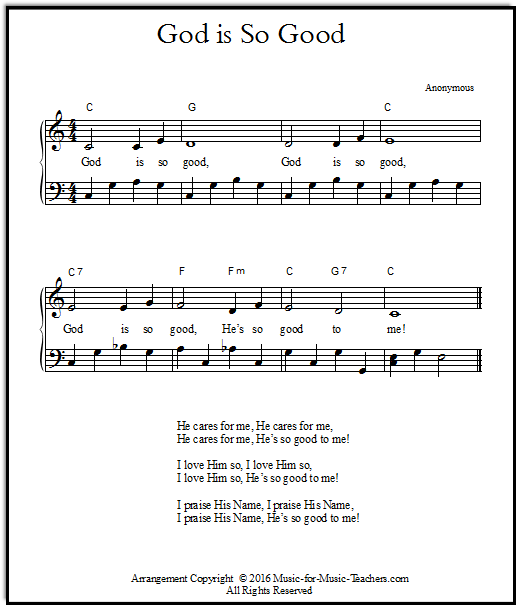 Download hymn song lyrics and music in C
Download gospel hymn's lyrics and sheetmusic in D
Here are a couple of lead sheets for violin and other instruments: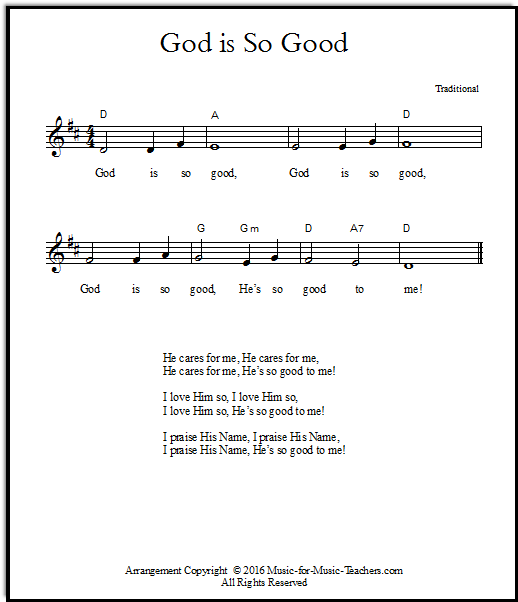 Download hymn music in the key of C
Download hymn lyrics and music in the key of D major
And now, guitar tabs and ukulele tabs for this song... first, guitar tablature, shown here in the key of C: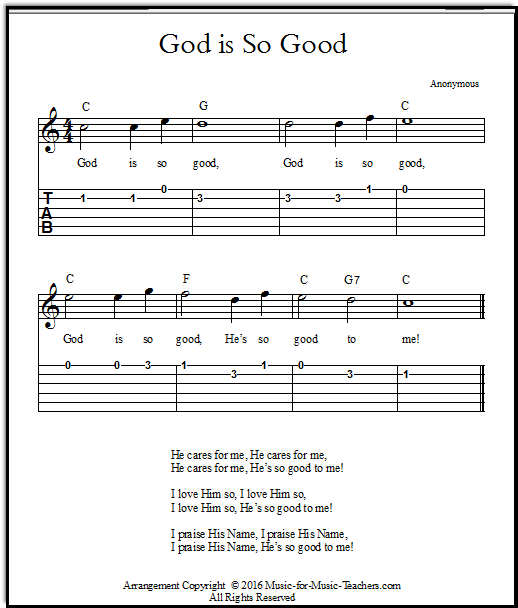 Download guitar hymn tabs in the key of C
Download guitar sheet music in the key of D for beginners
Here is the gospel hymn for a C-tuned ukulele: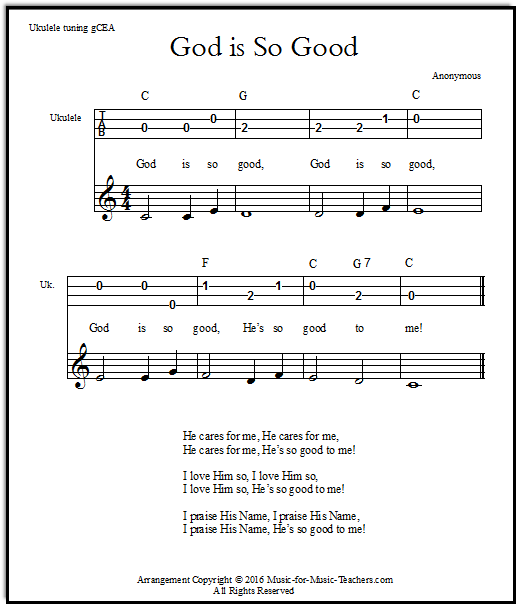 Download ukulele tabs for God is Good hymn
---
---
See what's new at Music-for-Music-Teachers.  Use the sign-up form below to receive "Take Note":