Piano Keyboard Diagrams
to Print Out
Piano keyboard diagrams to print out - download these FREE piano key notes charts, blank, or  with piano letters note names for your beginner music students!  

Let students write on these
Let them fill in the blank piano learning guides themselves, week by week, perhaps using the new lettered piano keys layout as a reference if necessary.

This printable piano keyboard shows the piano keys with the note names on them, white keys and black keys too!
Scroll down the page to find the free downloadable PDF links...

Please scroll down the page for the download links.
Spreading it out over many weeks
I have found that putting the piano keyboard sheet on students' lesson assignments every week ensures a gradual firm grasp of key names.
Save ink by laminating
If you choose to print out this particular piano learning guide for your students (or yourself), I suggest laminating it, or using wide tape to cover the important parts of the page!  INK IS SO EXPENSIVE, and we music teachers seem to need a lot of it.

You might also find it useful to laminate one of the online piano keyboards below, and allow your students to write on the keyboard with an erasable felt pen, to use the keyboard over and over. (As long as "ghost images" don't remain behind!)

One new key at a time
I used to assign kids the entire paper to fill in the first week, but gradually I've come to assign just one note name per week, and stipulate that at home, they are to strike every one of THOSE keys up and down the keyboard every day.

"This week, I want you to write in all the D's, in pencil, and play every D, etc.", so that we keep returning to the paper piano keyboard layout week after week.
It's a BIG DEAL when we've gotten through all the white keys, and turn our attention to those mysterious black keys, with the double names... 
Here is a student who has placed a little animal on each G# key.
Below are two very different piano keyboards diagrams: the first one has small keys (uses less ink!), the second one is larger, with fewer keys.

Both print out nicely on 8 1/2" by 11" paper, with PLENTY  of white space left below for you to write on!  Scroll down for the free downloadable PDF links...


My favorite keyboard, & the easiest to use



Please scroll down the page for the download links.
Possible printing issues
Printing in "landscape mode",  or horizontally, is always an opportunity for me to WASTE PAPER AND INK.  I may forget to change my printer settings, and end up with an unusable sheet.  Even if I DO change settings, such as to "fit to the page", I might still be clipping off the keyboard on either side.  
My newest printer, a very basic Canon model, doesn't have a lot of finesse with sizing, and I have found that I only get a good print copy now by going to my own book, Songs Old & Songs New, and using the keyboards found there.  My graphic designer cleaned up the keyboards a bit, and they print beautifully!
Guitar players also need to understand the piano keyboard
I use "blank" paper keyboards with all my beginner piano, violin, voice and guitar students. 

Yes, guitar!  I write the names on the appropriate piano keys for the guitar strings - E, A, D, G, B, E - and that is how they learn to tune their instrument.  It is much more meaningful than using an electronic tuner.
I feel the electronic tuner should come LATER, after they understand how the piano keyboard relates to the strings and frets of the guitar. 

The "Rosetta Stone" for musicians
The piano keyboard is the Rosetta Stone for all musical instruments!

My students get to know the key names this way: the 3 black keys are "Grandma's house," and the 2 black keys are "the dog's house."

G = Grandma (who is the first person you meet inside GRANDMA'S house)
A = Ants that are hiding in Grandma's house - or it could be "A" for "Auntie".
B = Grandma's BACK door
C = the Cat
D = the Dog (which is inside the DOG house)
E = the Eagle, or the Elephant
F = Grandma's FRONT Door
For the first few months of their lessons, they must fill in the piano keyboard paper one key-name per week. The first week they write in all the D's, and the piano players practice a hand exercise to go with it.

An opportunity to practice a flexible wrist
This exercise, known as "Dipping Donuts," requires shaping the 1 and 3 fingers into a round hole like a donut, then pretending to "dip" it into an imaginary glass of milk, using a smooth wrist action. (This exercise comes from one of the cute FJH Piano Adventures books.)

So, all week long at home, they start their piano practice time by "dipping donuts" on all the D's.
First one hand, then the other, strikes each D on the piano, from left to right, then back down again right to left (or the other way around -- some free spirit always wants to do it backwards, and it really doesn't matter!
Make a technical exercise out of it, for fun

This reinforces not just the piano key's location and name, but also a flexible wrist motion. (As I mentioned above, this idea comes from FJH's My First Piano Adventure, Lesson Book A Pre-Reading, which is full of cute and effective ideas for beginners.)

They will remember "dipping donuts"
I frequently have to remind them not to stiff-handedly "splash" the donut into the milk, but gracefully bend the wrist. Over a period of weeks (and months of follow-up), it starts to become natural!

This final keyboard, below, is very sharp-looking, but I don't use it much because I try to avoid print jobs that demand lots of heavy black ink!  Your own purposes may have a special use for this graphic, though:

Please scroll down the page for the download links.
Keyboard recognition is important for all musicians
It's obvious why piano players need to start learning the names of the keys, but why guitarists and other instrumentalists, and vocalists? 
The easiest way to explain and SEE a "half step"
Those musicians also need to understand the topography of the piano keyboard, on which there seem to be black notes "missing" between the frets B and C, and E and F. 

How else will they truly understand the concept of half steps and whole steps?
When I give blank piano keys sheets to guitar beginners, the first thing we do is learn where the guitar strings are located on the piano.

We highlight those keys on the keyboard sheet, and use them as a reference for learning how to tune their guitar to a piano. 

Tuning to the piano keys makes more sense
For guitar players, I have found this to be MUCH MORE EFFECTIVE than merely tuning with an electronic device.  The UNDERSTANDING is there.

First the open strings, then the frets...
Next, we learn all the names of the other keys.
Then, we use this online piano keyboard sheet as a reference for saying note names as they play scales fret-by-fret from string to string. ("Open E, F, F#, G, G#...Open A, A#, etc.")
I suggest you print out just one at first to see how you like the size.
The black keys always require a lot of ink, and so these paper keyboards are precious commodities once they are printed out! I don't pass out new ones.

If a student rips the holes so the keyboard sheet doesn't stay in their 3-ring binder, then I mend the edge with wide tape folded over, and punch new holes!

A plain paper blank piano keyboard sheet is one of the best all-around tools a music teacher has! 
Here are the links to the PDFs!
First, the keyboard with names on all white and black keys:
Download paper piano keys layout with key names on the keys
The keyboard that uses the least ink and has four of each key:
Download 4 octaves of blank piano keyboard with small keys, above (my personal favorite!)
The largest keys with three octaves:
Download printable piano keyboard with 3 octaves and large keys 

Music for Music Teachers has other great free resources for teachers!  Take a look:


12 Major Scales and Chords for Piano 
12 Minor Scales and Chords for Piano
Basic Piano Chords & Scales - with lettered notes for beginners
Best Piano Books!  In my opinion & experience
Louie Louie  I, IV, V Chords - a fun way to cement the relationships of the 3 main chords in students' minds and fingers, too!
Note-Naming Worksheets - music with note names to help
Note-Reading Worksheets - charts with the notes placed on single staffs & the grand staff, with & without letters in the notes!
Piano Chord Chart for Major and Minor Chords 
Piano Keyboard Diagrams - pdfs to print out
Piano Scales for New Beginners, with letters in the notes
Staff Paper pdfs - many kinds & clefs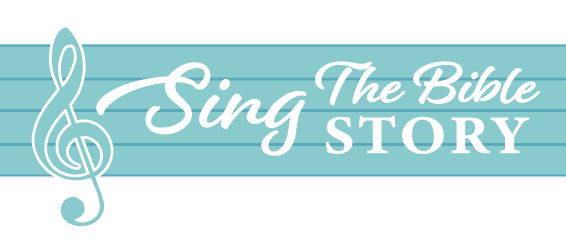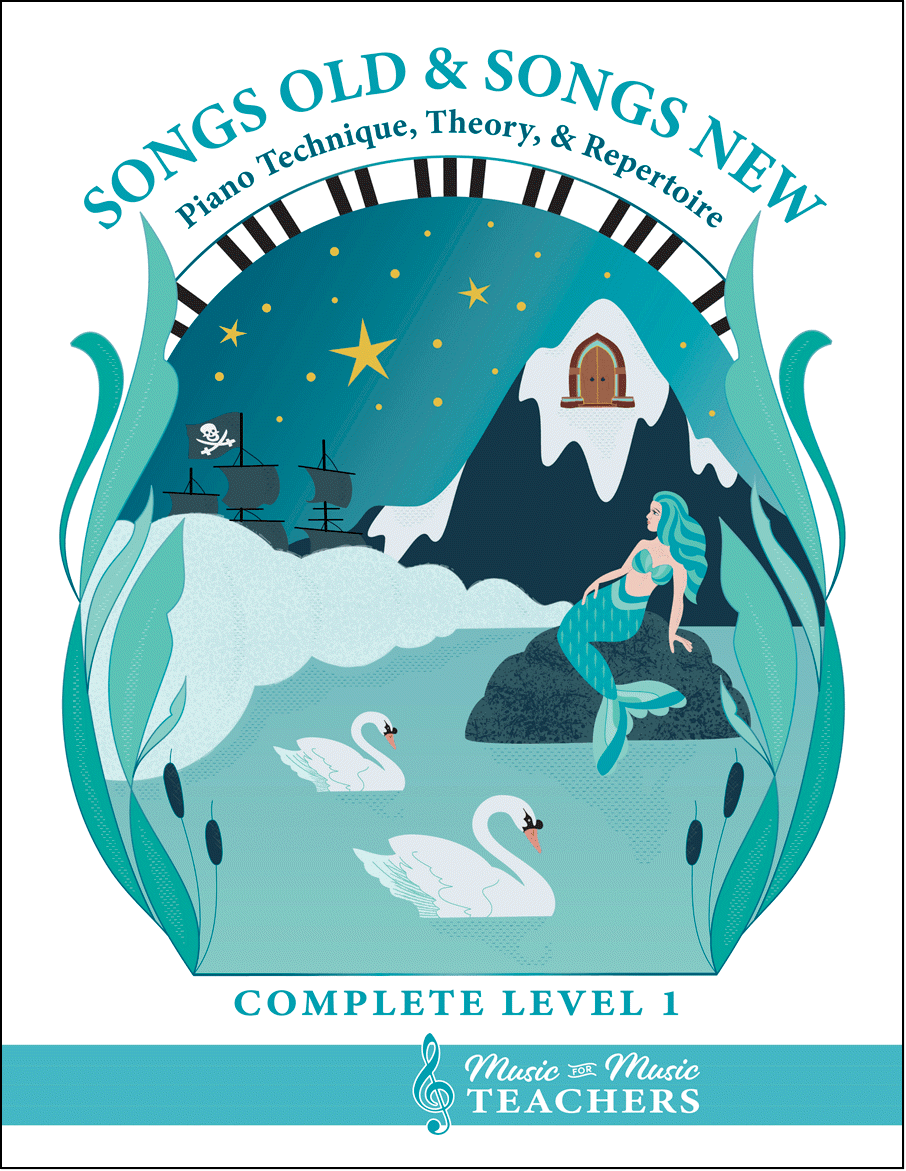 All the first-year material I give my beginner students. 
Piano keyboard sheets, scales, chords, note-reading exercises, and over 256 pages of music!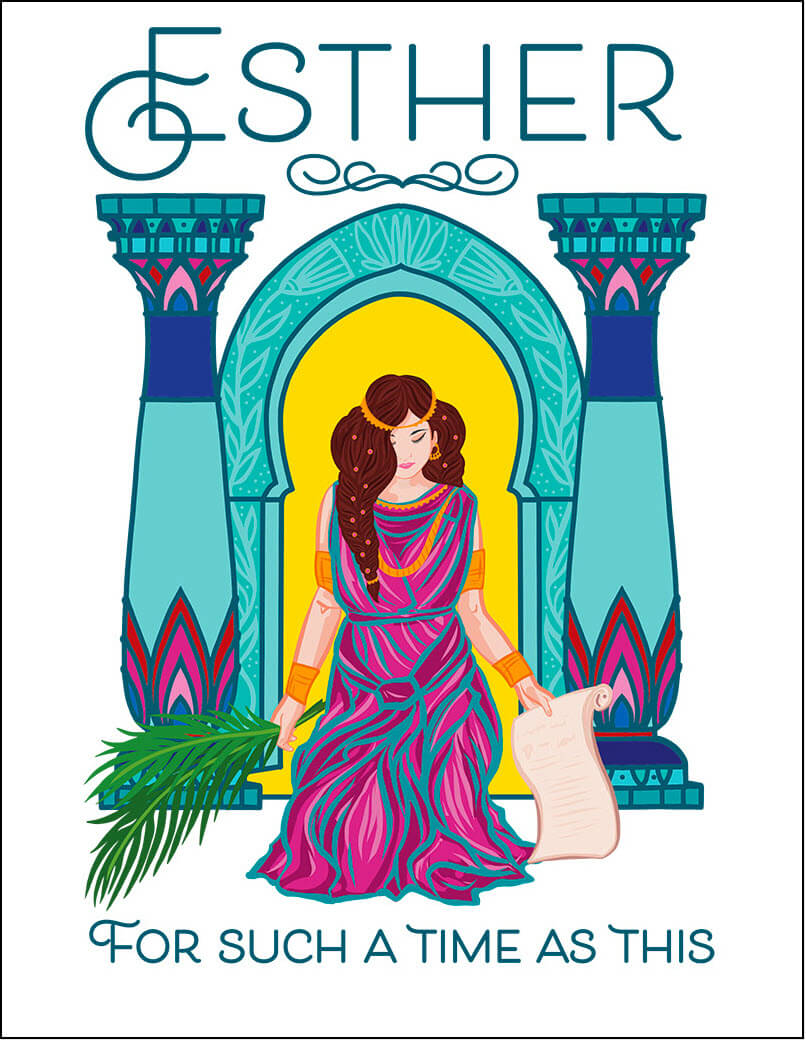 This beautiful song book for piano & voice "Esther, For Such a Time as This",  available as a digital download, tells the riveting story of the time when  Jews in ancient Persia faced a foe named Haman, and how a  brave young queen risked her life to save her people.
A good choice for a singing story-teller, an operatic group, a short theater production, or a class of children!
This book is also available from Amazon as a paperback.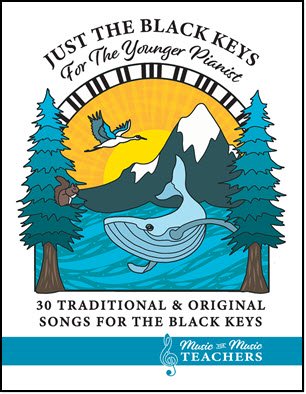 This book is available as a digital download  from this site.  Visit this page to see some free examples from the book.
It is also available from Amazon as a paperback!
This is the perfect easy start for little pianists.
And when they start reading white-key notes on the staff, this is a fun easy resource to say each week, "Choose a new black-key song at home this week and figure it out to show me next lesson!"  They will be spending more time at the piano.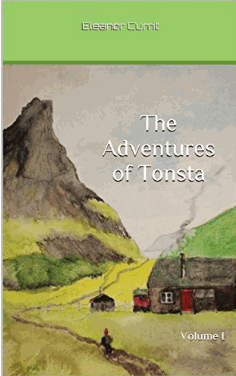 A perfect read aloud storybook
for little boys or girls. 
The Adventures of Tonsta highlight the travels of a very young boy with a good heart, who goes about helping folk in trouble.  
With a red cap on his head and a sack of tools slung over his shoulder, Tonsta seems to meet people in distress wherever he goes.
Lots of trolls in this book - including one who gives him a Christmas gift!
MusicGardenStudios:
This is an absolutely wonderful site!
As a voice and piano teacher looking for enrichment material for beginners, I have found your collections to be comprehensive and purposeful. It is clear that you are a wonderful musician and educator. Thank you!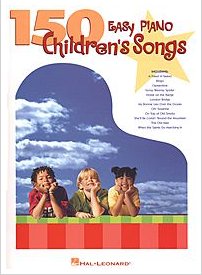 Joy:
I bought your Halloween Songs, wrote teacher accompaniment for some, and performed with 17 of my students in costume at an assisted living facility.
It was a "win-win" situation. The kids and residents loved it and the parents were very pleased with the service aspect of their children's performance as well.
Thank you for sharing these lovely pieces that introduce the minor key in a very simple and interesting way to early elementary students.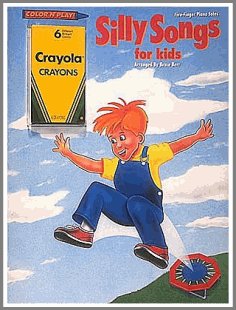 Cathy:
I recently purchased your arrangement of The Moldau (a longtime favorite of mine).
I wasn't sure if any of my students would be interested in it, but to my amazement 3 of my students LOVE it. Thank you so much for making your great arrangement.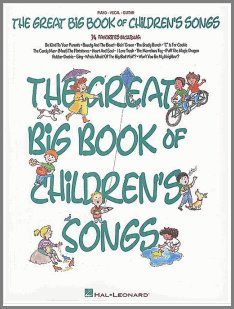 Sign up for "Take Note!" to see what's new every month.
Comments: Do you have a story or a question about music teaching? Share it!
Please note that all comments are moderated, and will not appear until I have approved them. Also, IF YOU ARE ASKING FOR MUSIC THAT IS NOT IN THE PUBLIC DOMAIN, YOUR REQUEST WILL BE IGNORED. That's pretty much any music written in the last 75 years...
What Other Visitors Have Said
Click below to see contributions from other visitors to this page...


About the Author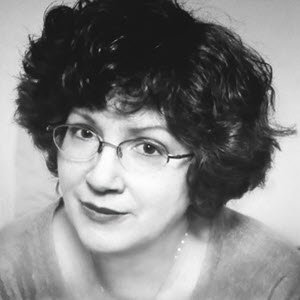 Hi, I'm Dana!  (Say that like "Anna".)  I'm the owner of Music-for-Music-Teachers.com, and a newer site, SingTheBibleStory.com.
Like some of you, I've been playing the piano since early childhood, and have added a few other instruments along the way, plus an interest in arranging and composing music.
You can find out more about me and the reason for this website at my About Me page.