About Me
HI!
I'm a private music teacher in Alaska, teaching in a very small town in the rainy southeastern part of Alaska known as the "Panhandle." My town is in the Tongass National Forest, a rainforest. And does it ever rain!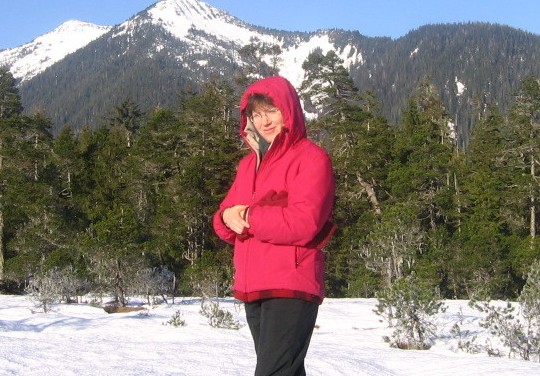 My family and I live in an even smaller town (population less than 30, at last count) just across the water from the BIG town. Our home is a cabin, off-the-grid, and we provide our own electricity, heat, and water.
To get to the bigger town to conduct our businesses (my husband is also self-employed), we don life-jackets and drive a small open skiff across the water to town. Sometimes it's a lot like camping out! However, we have the modern amenities... laptop computers, internet hookup, etc. (Though my old Uncle Bud once said that the greatest luxury in the world was HOT RUNNING WATER... and I believe him, having endured frozen pipes more than once in the last few years.)
Since getting my degree in Music Education years ago from Seattle Pacific University, I have taught private piano off and on. Mostly off, while our daughters were small, but now pretty much year-round and with a full schedule, since moving back "home" to Alaska.

While I started out just teaching private piano, I gradually became comfortable teaching voice, and then beginning guitar, and most recently, violin (or fiddle, really).
Perhaps there's a bit of a rebel in people who end up "pioneering." In addition to buying a cabin in an inconvenient, if beautiful, location so we could afford to live on a beach with the woods behind us, we have also homeschooled our girls, in spite of my Music degree which would have allowed me to teach in public school. Two of our daughters are through college, and the youngest, 17, is on her way there soon.
Our home is filled with books, music, our favorite movies (The Lord of the Rings, Pride and Prejudice, Braveheart, etc.), a wood cook stove, two cats, and a Labrador. Actually, the dog stays outside. This is a small cabin!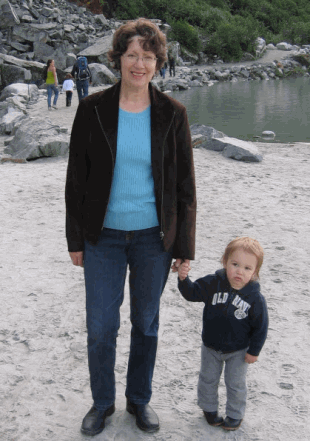 My music studio is small, too; an old Norwegian-style house common in this Norwegian fishing town, just big enough for my grand piano and a few comfy chairs.
On my home page I say that there is no music store within a hundred miles...true, though not as the crow flies, perhaps.
But still this is a beautiful place to live. Hard-working, and sometimes hard-living, this town has some of the nicest people you could ever hope to meet. When misfortunes occur in this small town, people pull together. And sometimes play pranks on each other... Here is a video my husband put together featuring our beautiful labrador Bonnie and the trick he and she supposedly played on our neighbor one winter: 
I feel very blessed to live here, and share music with those I can.
I hope you find the music I share on this site useful, fun, and even beautiful.
Thanks for stopping by!   Dana
---
---
Get word of the latest sheet music at Music for Music Teachers?  Sign up for "Take Note!"
Comments: Do you have a story or a question about music teaching? Share it!
Please note that all comments are moderated, and will not appear until I have approved them. Also, IF YOU ARE ASKING FOR MUSIC THAT IS NOT IN THE PUBLIC DOMAIN, YOUR REQUEST WILL BE IGNORED. That's pretty much any music written in the last 75 years...
What Other Visitors Have Said
Click below to see contributions from other visitors to this page...