America the Beautiful
America the Beautiful is a patriotic song that stirs the emotions.  It is also hard to sing well!  

Download it free in six keys, as a lead sheet, or with piano accompaniment/four-part harmony.

First, the lead sheets.  Scroll down the page for the links to the free downloadable PDFs to print.
It's a good audition song

Because the intervals of the chorus of this popular patriotic song are very tricky to sing without a piano accompaniment (for younger and less experienced singers, at any rate), it makes a good High School Choir audition song.
Try singing it a capella

Oh boy.  NOW students can't hide!  
Here in Alaska, the audition for being part of the state and local Honor Choirs calls for a couple of major scales, a descending arpeggio (broken chord), and one verse of THIS song, sung with no accompaniment.

What makes this song so difficult to sing without an accompaniment?
I think it is the melody's use of almost all the intervals, and the temporary modulation (change of key) at the end of line two.  
Most particularly, starting at the end of line two and into line three, your students who are plagued with intonation weaknesses may have trouble getting back into the tonic.  

Those large intervals (4ths, 5ths, and 6ths) in rapid succession are tricky!
Here is what the four-part harmony (or piano version) looks like:

This is the same arrangement you will run into in most hymnals.
---
Here are the lead sheet links:
America the Beautiful in the Key of A 

---
Here are the links for the piano or four-part harmony arrangement:
Download "Oh Beautiful for Spacious Skies" for piano in A

Download America for piano in key of Bb

Download in key of G (lowest key)
---
I do recommend having your voice students work with this piece, even if vocal auditions are a long way off!
See all the free patriotic songs on my site!




...and if you can't find it here, you might be able to find a (for-sale) version in the "Patriotic" category at Musicnotes: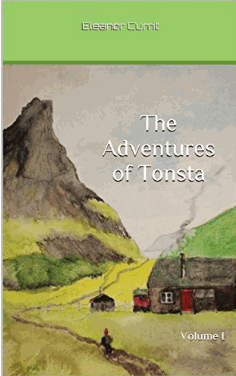 A perfect read aloud storybook
for little boys or girls. 
The Adventures of Tonsta highlight the travels of a very young boy with a good heart, who goes about helping folk in trouble.  
With a red cap on his head and a sack of tools slung over his shoulder, Tonsta seems to meet people in distress wherever he goes.
Lots of trolls in this book - including one who gives him a Christmas gift!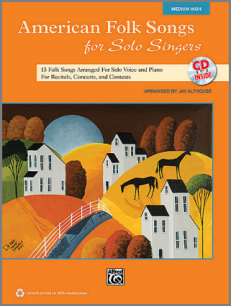 Darla:
Thank you for sharing the free downloads of piano music for piano students.  I use your site frequently.  My son has decided that the Keegan's Waltz arrangement you have is the best song ever written for piano.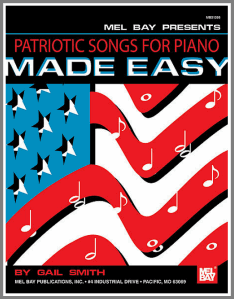 Bidur Kumar:
Thanks a lot for building such a nice site where people can easily find and free download sheet music for beginners. I am going to start teaching piano to kids.
I was just searching for some basic interesting songs for my pupil. Here, I found a wonderful site where I spent more than 3 hours and downloaded some music. Thanks again for making my day easier.
Sign up for "Take Note!" to see what's new every month.

About the Author


Hi, I'm Dana!  (Say that like "Anna".)  I'm the owner of Music-for-Music-Teachers.com.

Like some of you, I've been playing the piano since early childhood, and added a few other instruments along the way, plus an interest in arranging and composing music.

You can find out more about me and the reason for this website at my About Me page.