Valentine's Day Songs
If I Give to You My Heart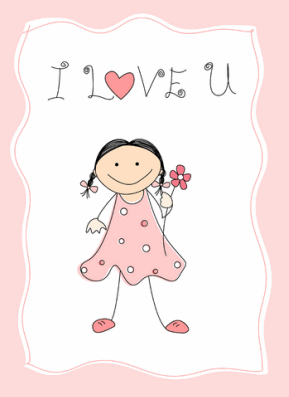 Valentine's Day songs for beginner piano students... 
Two versions of this free printable song are available to download!
"If I Give to You My Heart" is a gentle, singable little tune. 

Here is the song in the key of C with broken chord accompaniment. The left hand has lots of simple chord inversions, good practice for early intermediate pianists. See how many of these chords your student can identify: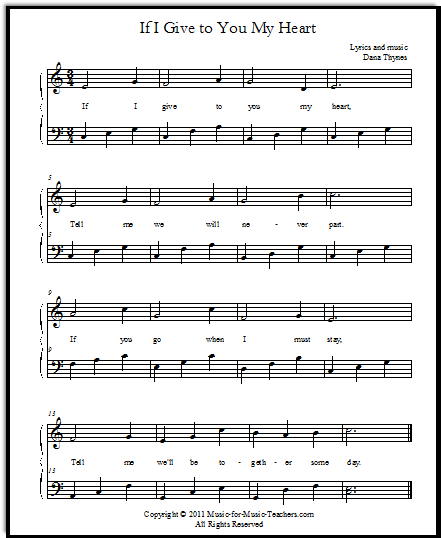 Here is the  VERY simple version for beginners: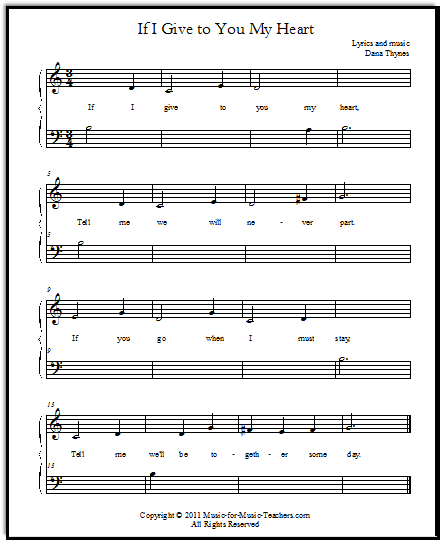 Download If I Give to You My Heart for beginners 

If you want to add harmony to turn this into a duet, just use the I, IV, and V chords... in the beginner version, that would be the G, C, and D chords. 
For help on how to add chords, go to my page Mary Had a Little Lamb, or Lead Sheets.  Both pages discuss adding accompaniment to a melody by understanding what chords to use and how to use them.  Have fun!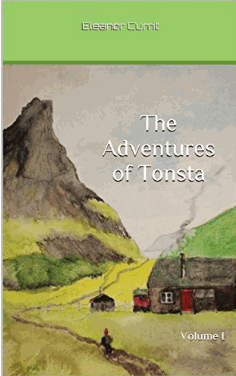 A perfect read aloud storybook
for little boys or girls. 
The Adventures of Tonsta highlight the travels of a very young boy with a good heart, who goes about helping folk in trouble.  
With a red cap on his head and a sack of tools slung over his shoulder, Tonsta seems to meet people in distress wherever he goes.
Lots of trolls in this book - including one who gives him a Christmas gift!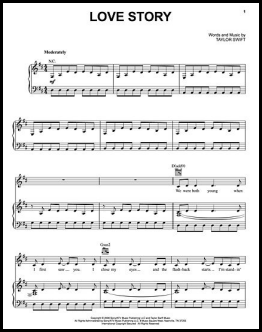 Marybeth:
I love your site! It has been an incredible resource for me as a Music teacher. I love your ideas and the music you share...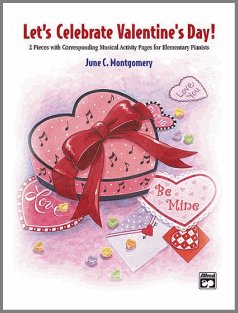 Anna Lee:
What a fabulous website! I've been a keen amateur piano player since I first learnt 56 years ago at the age of 8. I now have a three year old granddaughter and am hoping fervently that she'll want to learn - at which point I'll teach her. This is just the kind of resource I'll need to make it comprehensible. Thank you very much.
April:
Thank you so much for all the information and materials! Your site is very thorough and well organized! I am a piano teacher in New Orleans, LA and in the process of putting together my own curriculum and recordings. You have inspired me to make my materials available to all online!
Bidur Kumar:
Thanks a lot for building such a nice site where people can easily find and free download sheet music for beginners. I am going to start teaching piano to kids.
I was just searching for some basic interesting songs for my pupil. Here, I found a wonderful site where I spent more than 3 hours and downloaded some music. Thanks again for making my day easier.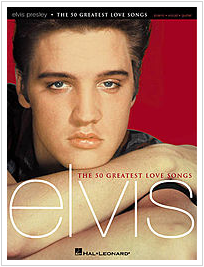 Cat:
Thank you so much for these resources - I have a small music studio in Johannesburg, South Africa. My kids love playing these tunes.
Peter:
Thanks for a great web site and a very useful tool for us teaching guitar.
Christine:
Thank you so much for this site! I have just started teaching some really keen Y6 boys who want to play Scarborough Fair, and your version is perfect. I will now go and look at what other goodies you have!
Matt:
THIS SITE IS AMAZING!! I've been teaching guitar for about 5 years now, and I've only just found your website! (I could really have used it 5 years ago) :-) I teach at primary schools every week day for about 4 hours, so the beginner tabs you have are ideal. Thank you so much for your hard work getting these on the web, you have made many children very happy!!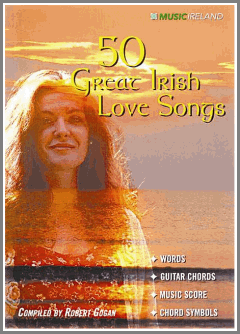 Sign up for "Take Note!" to see what's new every month.
Search Music-for-Music-Teachers:
Comments: Do you have a story or a question about music teaching? Share it!
Please note that all comments are moderated, and will not appear until I have approved them. Also, IF YOU ARE ASKING FOR MUSIC THAT IS NOT IN THE PUBLIC DOMAIN, YOUR REQUEST WILL BE IGNORED. That's pretty much any music written in the last 75 years...