Come By the Hills
Lyrics & Sheet Music
Come By the Hills is a pretty Gaelic (Irish) song your singers will learn to sing EASILY and will love.  NOW with PIANO ACCOMPANIMENT.
This song has always been a quick favorite with students when I introduce it.  Go to the bottom of the page to find the vocals with piano accompaniment, guitar tab, and lead sheet arrangements.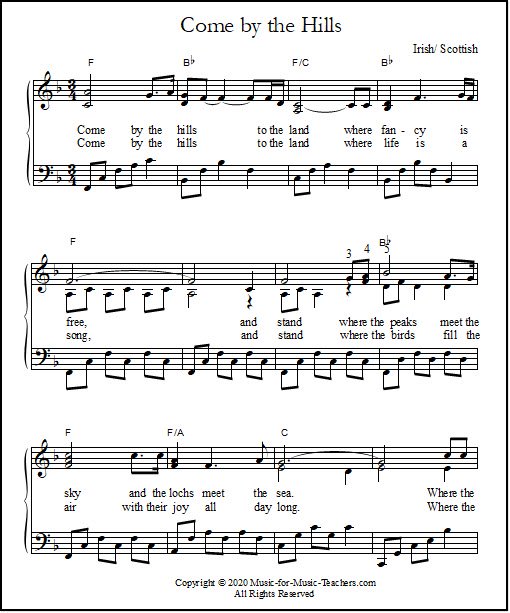 Please scroll down the page for the download links.
If this arrangement seems too difficult for your students, try the lead sheet with plain chord symbols, farther down the page.
Page two:
Please scroll down the page for the download links.
A performance to win your heart
This is a YOUNG Damian McGinty, with a fairly high voice.  He is adorable:
Easy guitar tabs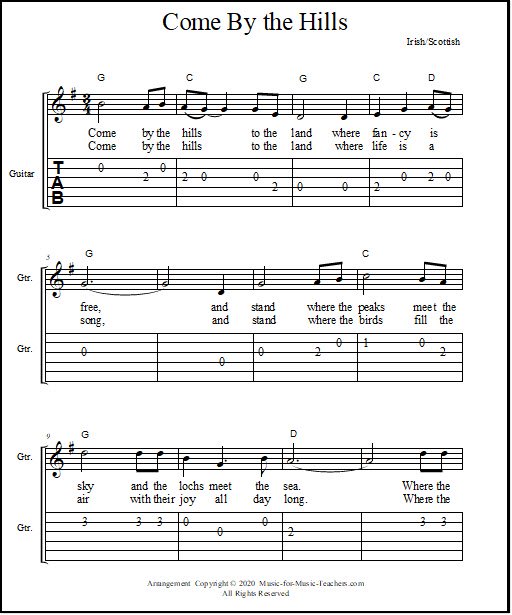 The chords are basic, and the tune is very singable!  This is not a difficult song.
But it is very pretty.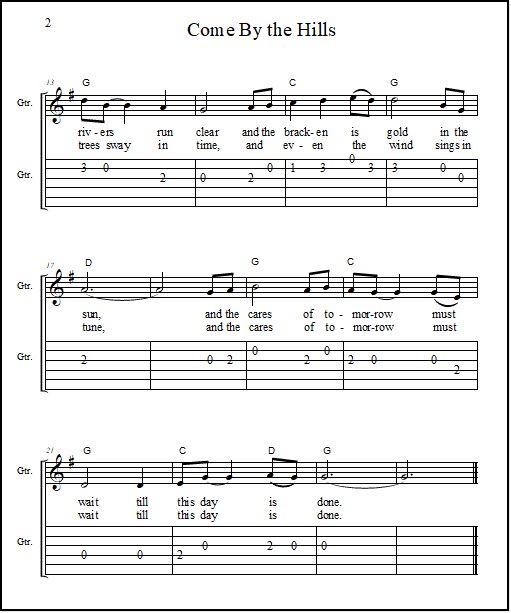 Please scroll down the page for the download links.
A father and son team
Pat Kelleher & Ricky Kellehe - a smooth and accurate performance, easy to listen to:

Lead sheets in 2 different keys
The lead sheet, shown below, is available in both the key of F, and the key of G.
Please scroll down the page for the download links.
Coming soon: piano arrangements
I'm working on a piano accompaniment for voice - it's almost done, so please come back to this page in a couple of days to check on it!  I'll be placing the piano part in the keys of F and G.
I'll also have an easy beginner version, placed around Middle C, for young pianists and would-be duet players.
A female vocalist
Loreena McKennit, a Canadian with an Irish background, has a lot of very fun shots of the Emerald Isle on this video:

A performance in the original language
Damian McGinty again, singing all in Gaelic, which is the original setting for this song.  Very pretty - so peaceful sounding.  But what in the world is he saying?
The links for the piano sheet music:
Download the piano sheet music for Come By the Hills in F
Download piano music in the key of G
The link for the guitar tabs:
Download the guitar tabs for Come By the Hills
The links for the lead sheets:
Download lead sheet for Come By the Hills in the key of F
Download lead sheet in the key of G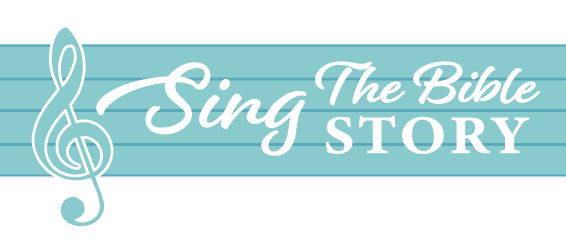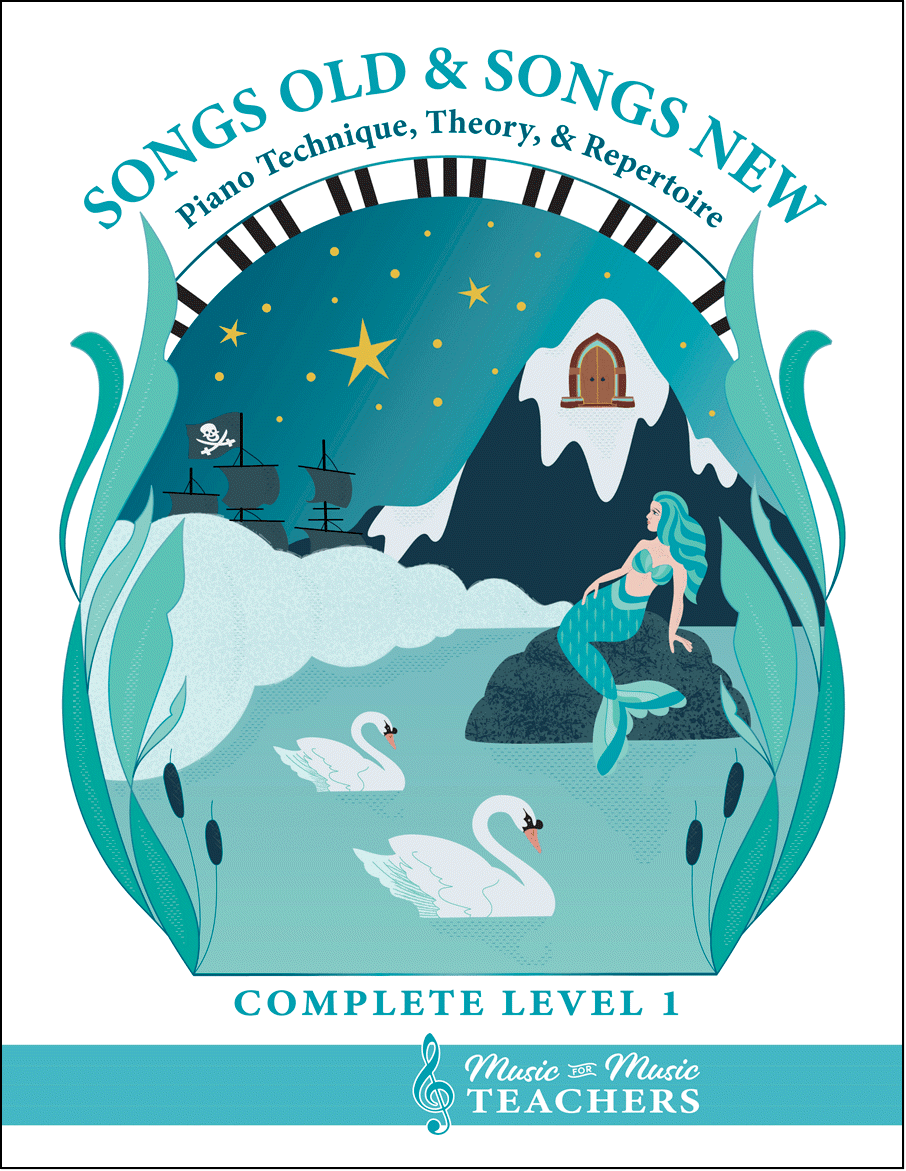 All the first-year material I give my beginner students. 
Piano keyboard sheets, scales, chords, note-reading exercises, and over 256 pages of music!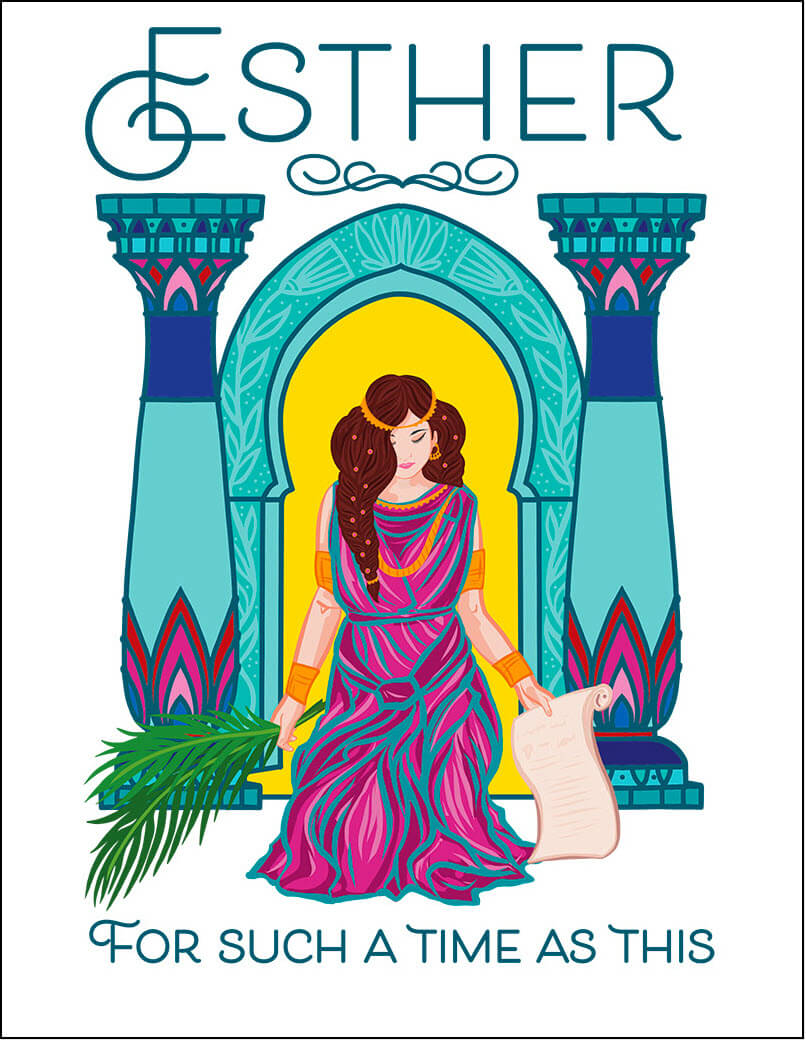 This beautiful song book for piano & voice "Esther, For Such a Time as This",  available as a digital download, tells the riveting story of the time when  Jews in ancient Persia faced a foe named Haman, and how a  brave young queen risked her life to save her people.
A good choice for a singing story-teller, an operatic group, a short theater production, or a class of children!
This book is also available from Amazon as a paperback.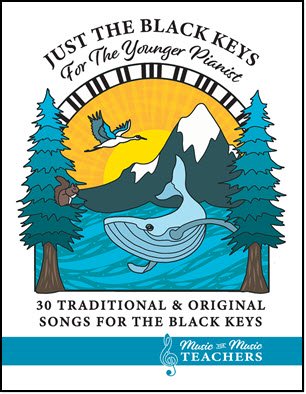 This book is available as a digital download  from this site.  Visit this page to see some free examples from the book.
It is also available from Amazon as a paperback!
This is the perfect easy start for little pianists.
And when they start reading white-key notes on the staff, this is a fun easy resource to say each week, "Choose a new black-key song at home this week and figure it out to show me next lesson!"  They will be spending more time at the piano.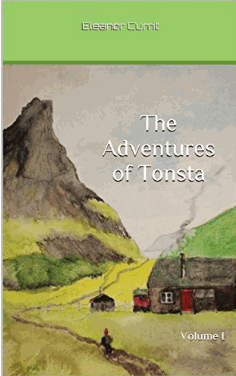 A perfect read aloud storybook
for little boys or girls. 
The Adventures of Tonsta highlight the travels of a very young boy with a good heart, who goes about helping folk in trouble.  
With a red cap on his head and a sack of tools slung over his shoulder, Tonsta seems to meet people in distress wherever he goes.
Lots of trolls in this book - including one who gives him a Christmas gift!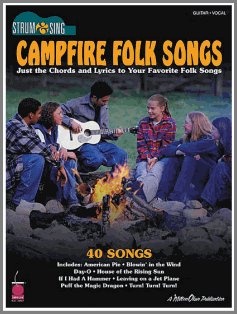 Matt:
THIS SITE IS AMAZING!!
I've been teaching guitar for about 5 years now, and I've only just found your website! (I could really have used it 5 years ago) :-)  
I teach at primary schools every week day for about 4 hours, so the beginner tabs you have are ideal. Thank you so much for your hard work getting these on the web, you have made many children very happy!!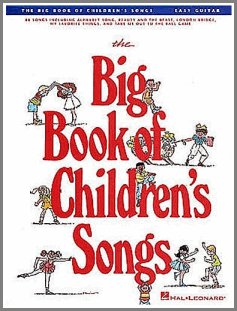 for Guitar
Cheryl:
AMAZING site!
Helps me a lot as a music teacher too. I'm a violin and piano teacher, and I think this is an incredible site!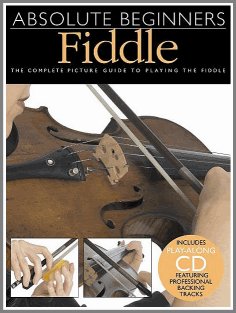 Sign up for "Take Note!" to see what's new every month.

About the Author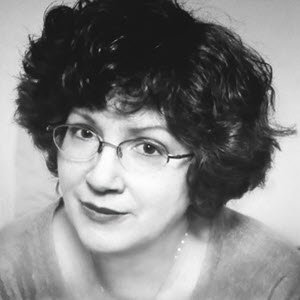 Hi, I'm Dana!  (Say that like "Anna".)  I'm the owner of Music-for-Music-Teachers.com, and a newer site, SingTheBibleStory.com.
Like some of you, I've been playing the piano since early childhood, and have added a few other instruments along the way, plus an interest in arranging and composing music.
You can find out more about me and the reason for this website at my About Me page.