YES! REALLY free sheet music!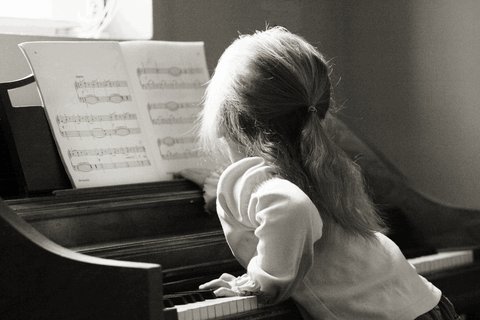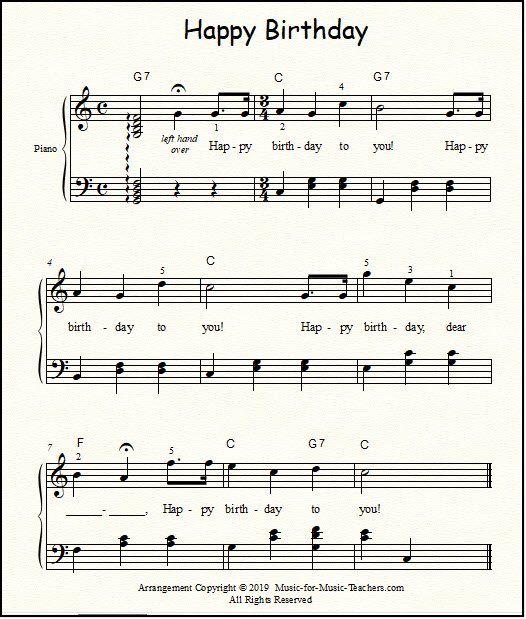 A long page of links to music for your piano students.
Arranged by levels from Beginner to Year Three & After, and by categories from Christmas to Purim, to Valentine's Day!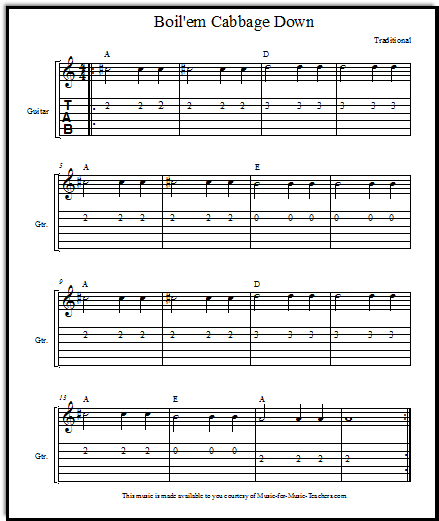 Guitar music for beginners and beyond; mostly with standard notation treble clef above and guitar tablature beneath.  
Many styles of music to choose from; easy bluegrass to beginning classical!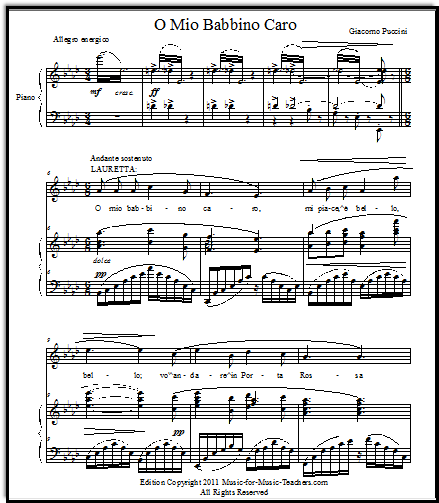 A little bit of opera with standard as well as simplified arrangements, a lot of traditional and folk tunes, quite a bit of Christmas music and hymns, and many lead sheets. 
All in multiple keys to suit any voice!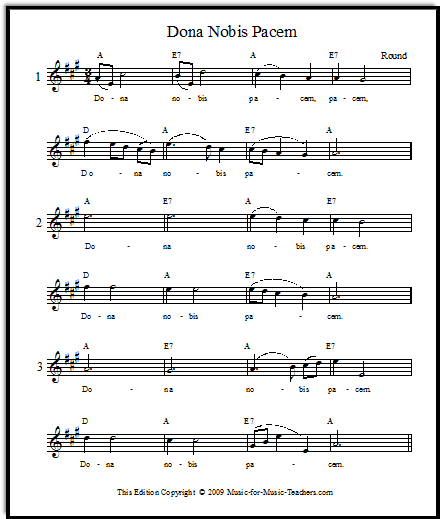 Lead sheets for all instruments and in many keys, to suit many ranges. 
Mostly treble clef and frequently with guitar tabs; a few sheets are also in bass clef, and a handful in viola clef. 
All with suggested chord symbols, and song lyrics!  These are great for accompanying your singers.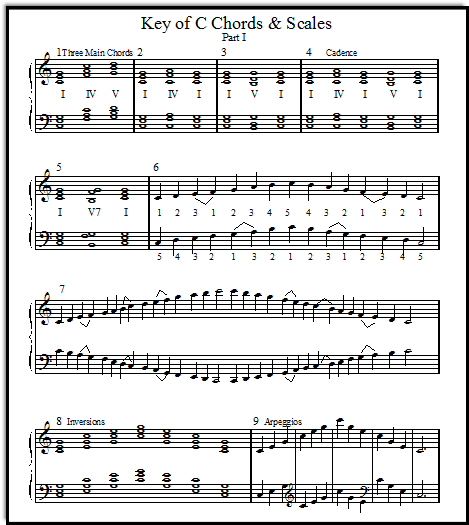 On the Music Resources page, you'll find many helps including:

Scales and chords diagrams in all 12 major and minor keys (& enharmonic keys as well),
Piano exercises,
Paper keyboards,
Beginner note-reading help pages, and theory and technique.
And more!

For guitar...
...you'll find blank tablature sheets, chords and also chord family fretboard sheets, both GIANT for beginners, and little.  
And for teachers of singing...
Voice teachers will find singing warm ups and vocalises to encourage correct sound production - as well as folk songs, classical vocal repertoire, and links to popular music.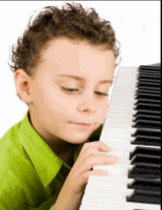 Many children with autism love music... but they can be a challenge to teach for a teacher who is not prepared.
Read about my own experiences and ideas, and what many other teachers have found to work in their own studios!
Why this music site?
The idea for my own free sheet music site started years ago, when I had trouble finding enough piano music I liked that my students and my own children liked too.

Sure, my favorite piano method books had some real gems scattered throughout the pages, but also pieces that kids would drag their way through, getting stuck in for a few weeks.
Then, it was always nice to have "extra" or "fun" music to coax them along through the tough times in their piano method books.

Of course there were lots of supplemental books I could buy... 

When music books aren't enough...
Sometimes I didn't want to ask parents to spend money on yet another book, when I felt pretty sure only two or three of the pieces in the collection would interest my particular student.
Or maybe only ONE.
Parents already paid a lot for lessons...  I needed a source for free sheet music!

It can be hard to match a student with the right arrangement
Or perhaps the composition I wanted wasn't available in my student's level...and even if it was, I wouldn't find out in time (think Christmas) because there was -- and still is -- no music store within a hundred miles of my town.
Or I might find the piano song they wanted, but the arrangement turned out to be... BORING.

Or there just wasn't any music to be found.
Sometimes my students needed lots more practice with the same set of notes, but we had run out of music. Or they were ready to boogie with the 12-bar blues, but they weren't ready to read any of the blues music that I could find.

If only free sheet music for kids was available. PRINTABLE sheet music. Printable PIANO music. But it wasn't!

So, like many of you, I began an on-going odyssey in search of music books with a high percentage of interesting pieces...

I found I enjoy arranging & setting music...
..I also began to write and arrange piano music for my students, and my own kids.

It wasn't exactly free sheet music then, not for me, anyway. Back then, it meant writing out music laboriously by hand on staff paper, then visiting the local copy center.

Nothing could be printed at home or at my studio, unfortunately!

Music notation software to the rescue!
BUT TODAY, WITH A COMPUTER and great music notation software, sheet music has become a pleasure to write up.

WHY GO TO ALL THIS WORK?  BECAUSE OF MY STUDENTS.
I had one young pianist whose favorite piece was Pachelbel's Canon in D.
I knew he would really go to town if he could attack the Canon, scale passages and all, arranged in the key of C at an appropriate level of difficulty for him... and that is just what happened.

SOME OF MY VOCAL STUDENTS LOVE OPERA, but have voices much too young and undeveloped to sing the songs in the original keys.
Like the beautiful central portion of the Flower Duet...
With my shorter and lower versions of some classical vocal music, they can still experience the beauty of great vocal music and grow familiar with the classical repertoire, though they are young. I can also offer them folk and ethnic music that might be impossible to find!

Guitar students weren't playing very fun stuff...
MY GUITAR STUDENTS NEED EXTRA MATERIAL - beautiful and fun music - to get them out of their one-size-fits-all guitar method books, trying different styles of playing, and learning how chords work.

And their understanding wasn't firm...
Plus, too many beginner guitar method books start with eighth notes, assuming students can already read music. I want all my students to have a firm foundation of basic counting, and not be guessing when it comes to eighth notes... so we wait awhile on those.

NO, I HAVEN'T THROWN OUT THE METHOD BOOKS. They form the backbone of my piano,violin, and guitar lessons.

And I buy supplemental books for my students, too.
More and more, there are terrific repertoire collections and solos available. Some of them can be previewed online to gauge their suitability for your pupils. I'd like to share my favorites with you.

Perhaps YOU are a teacher looking for additional music!
ARE YOU A FULL-TIME TEACHER, A STAY-AT-HOME PARENT making extra money by taking in pupils, or A COLLEGE STUDENT just getting started teaching?

Perhaps someone in the family has asked you to give their little girl or boy lessons, and you're not sure how to get started.

This site is aimed at teachers -- especially BEGINNING MUSIC TEACHERS -- and I want it to become a help in your teaching.

Almost all the music & exercises on this site are free
Though my printable sheet music is offered free, it is copyrighted and not for resale.

If you want to know when a new page has been added, subscribe to my RSS feed by clicking on the tiny RSS button opposite the title "Recent Articles," below, or subscribe to my monthly-ish newsletter, "Take Note."
Thanks for stopping by... please come back again soon to see what new free sheet music has been added!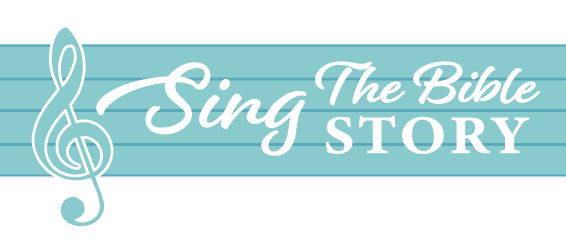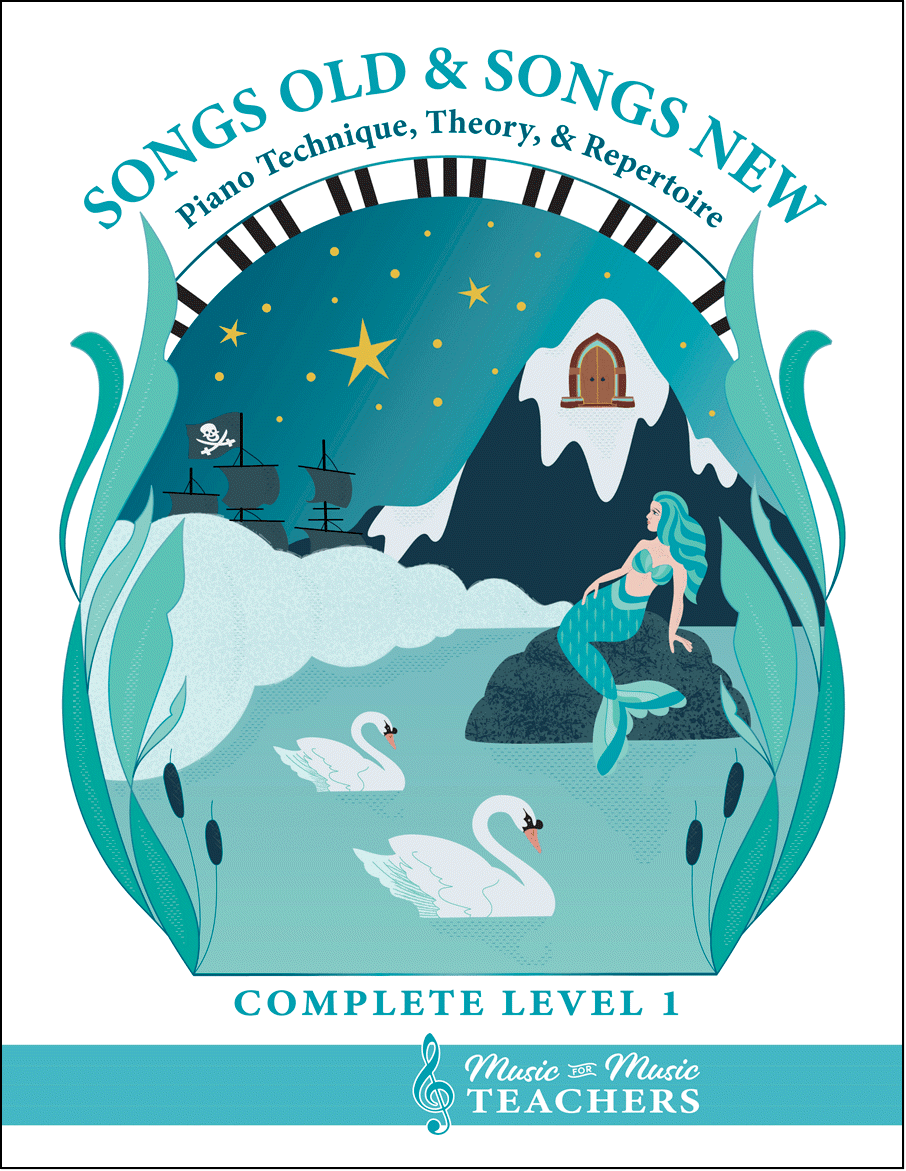 All the first-year material I give my beginner students. 
Piano keyboard sheets, scales, chords, note-reading exercises, and over 256 pages of music!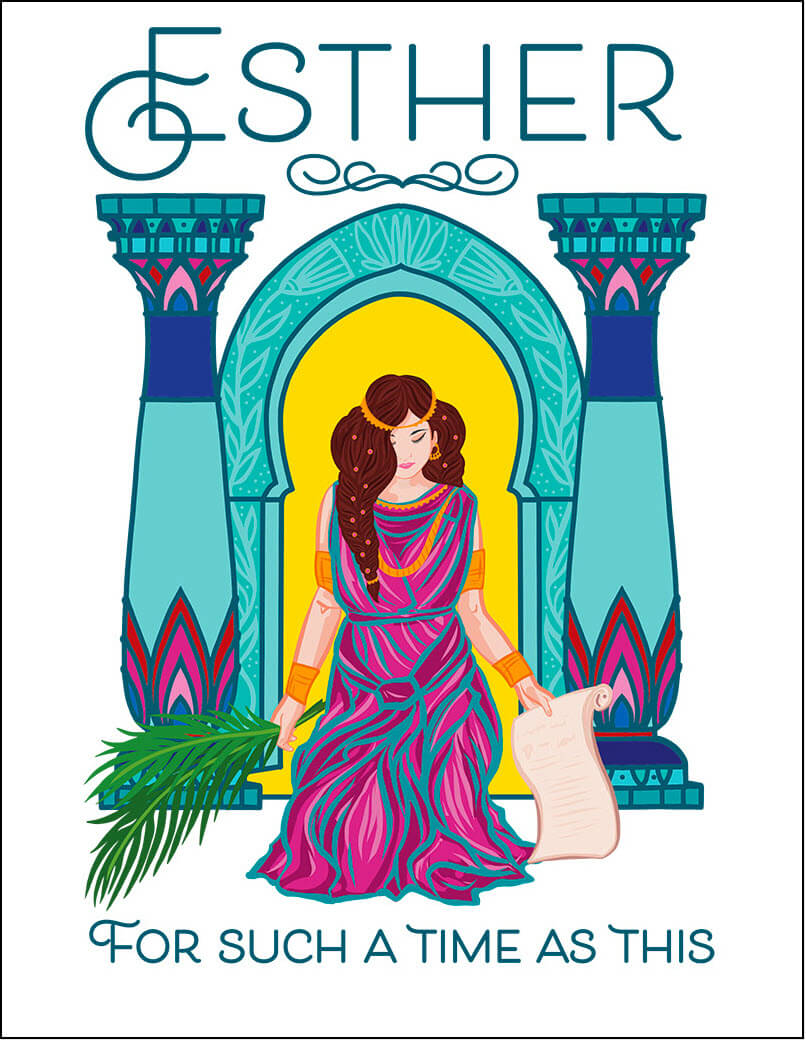 This beautiful song book for piano & voice "Esther, For Such a Time as This",  available as a digital download, tells the riveting story of the time when  Jews in ancient Persia faced a foe named Haman, and how a  brave young queen risked her life to save her people.
A good choice for a singing story-teller, an operatic group, a short theater production, or a class of children!
This book is also available from Amazon as a paperback.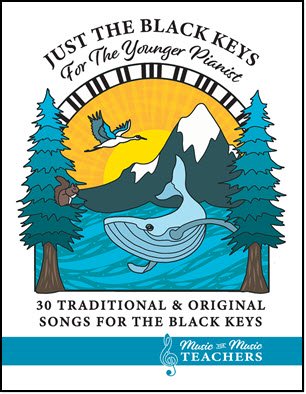 This book is available as a digital download  from this site.  Visit this page to see some free examples from the book.
It is also available from Amazon as a paperback!
This is the perfect easy start for little pianists.
And when they start reading white-key notes on the staff, this is a fun easy resource to say each week, "Choose a new black-key song at home this week and figure it out to show me next lesson!"  They will be spending more time at the piano.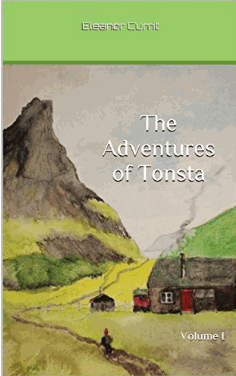 A perfect read aloud storybook
for little boys or girls. 
The Adventures of Tonsta highlight the travels of a very young boy with a good heart, who goes about helping folk in trouble.  
With a red cap on his head and a sack of tools slung over his shoulder, Tonsta seems to meet people in distress wherever he goes.
Lots of trolls in this book - including one who gives him a Christmas gift!
Sign up for "Take Note!" to see what's new every month.
Comments: Do you have a story or a question about music teaching? Share it!
Please note that all comments are moderated, and will not appear until I have approved them. Also, IF YOU ARE ASKING FOR MUSIC THAT IS NOT IN THE PUBLIC DOMAIN, YOUR REQUEST WILL BE IGNORED. That's pretty much any music written in the last 75 years...
What Other Visitors Have Said
Click below to see contributions from other visitors to this page...


About the Author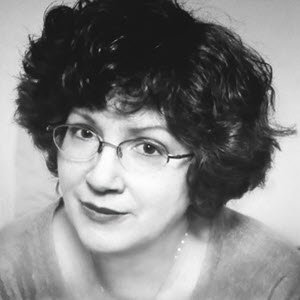 Hi, I'm Dana!  (Say that like "Anna".)  I'm the owner of Music-for-Music-Teachers.com, and a newer site, SingTheBibleStory.com.
Like some of you, I've been playing the piano since early childhood, and have added a few other instruments along the way, plus an interest in arranging and composing music.
You can find out more about me and the reason for this website at my About Me page.