Viva la musica
Round for Singing
Viva la musica is a very old round for singing. 
Find it here for treble and bass voices, for guitar, and with AlphaNotes (notes with letter names inside the heads) for voice students who don't read notes well!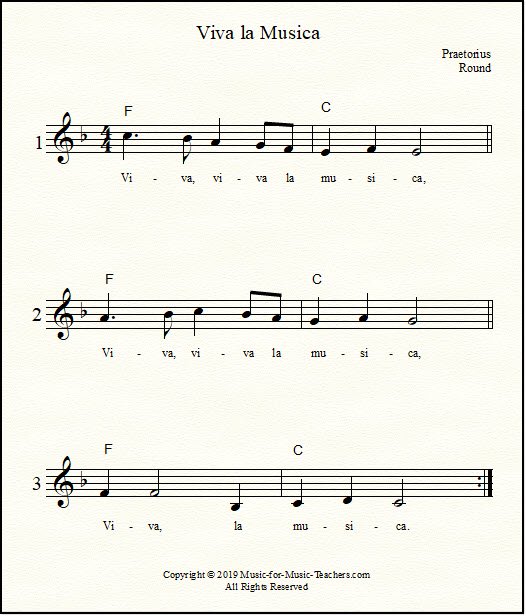 Please scroll down the page for the download links.
This singing round has a nice range; just an octave.  In both the keys of F and G, the notes are easily reached by most groups.
The only real musical difficulty your singers are likely to encounter is the down-turn of the melody at the end of the first phrase; it is a bit unexpected, and the jump to the following interval feels awkward at first.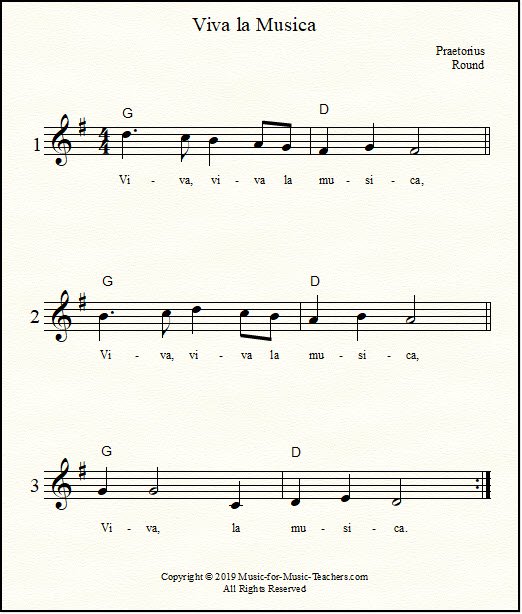 Please scroll down the page for the download links.
A case could be made for additional fast-changing chords, however, I wanted to keep it simple!
The version below, with three staves, lets singers see where the other parts are when they enter.
Additionally, this arrangement is in the key of D, for singers using the bass clef (staves 2 and 3), and for tenors or altos who are accustomed to singing with the treble clef (staff 1). 
This arrangement is also offered in the key of F.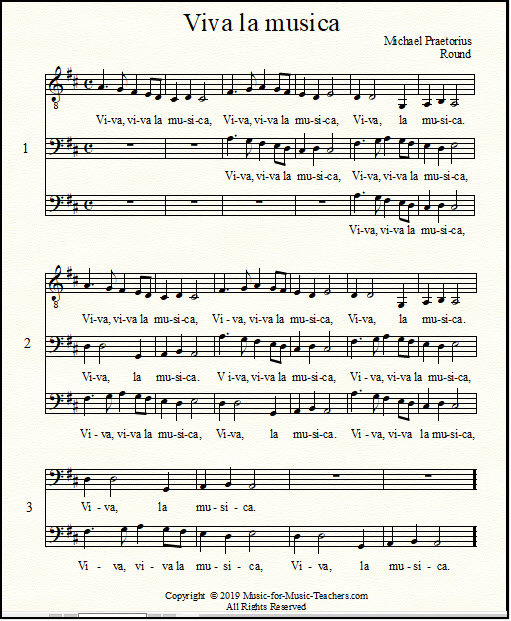 Please scroll down the page for the download links.
Here is the same arrangement, in the key of F, all for treble singers or parts.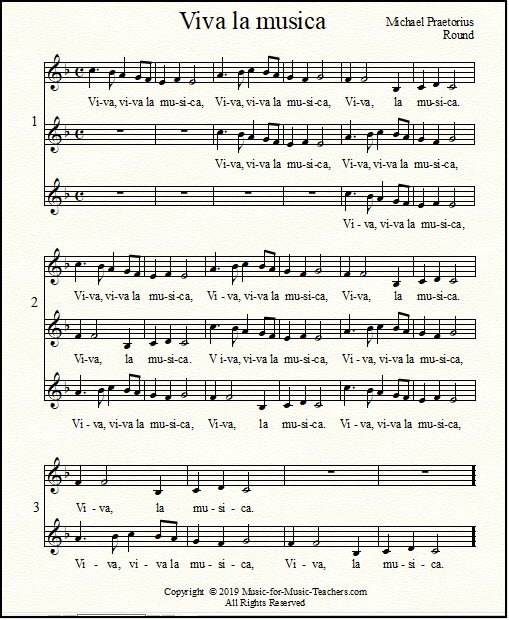 Please scroll down the page for the download links.
What is the translation of "viva la musica?"
"MUSIC LIVES!"  or possibly, "Long live music!", as in "Vive le France! - Long live France!"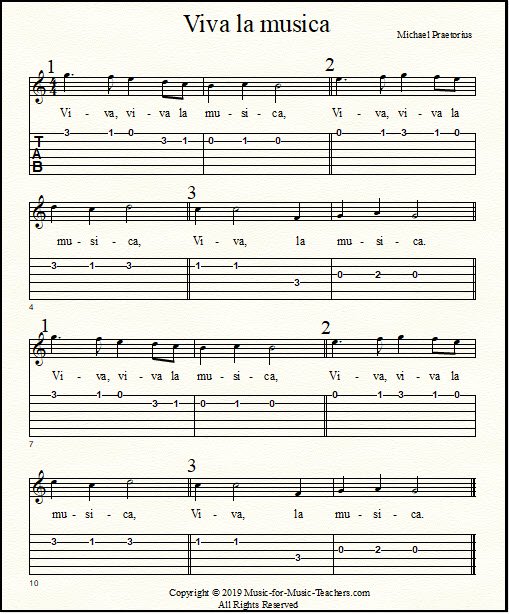 Please scroll down the page for the download links.
I am eager to share this easy round with my guitar students; I think we will try finger-picking it classical style.
Michael Praetorius, to whom the "Viva la musica" song is attributed, lived a very long time ago; probably 1571 - 1621.
Though he composed primarily for the Lutheran church, his most familiar work to most people may be a compendium of delightful "dances".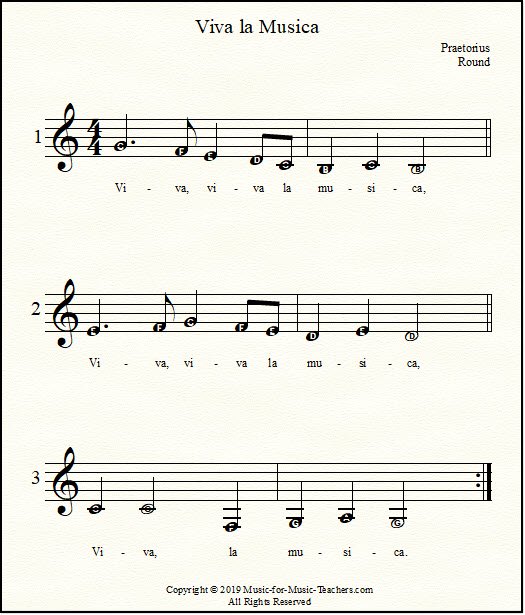 Please scroll down the page for the download links.
He collected and published more than three hundred of these instrumental dances and called them "Terpsichore."  (Pronounced "terp-SIK-uh-ree" - a very fun name to say.)
Terpsichore, a goddess, was one of the nine muses; her specialty was dancing!
You can read a long and engaging biography of Praetorius here...
---
The links for the vocal round PDFs:
Download single line arrangement in F
Download single line version in G
The links for the 3-stave versions:
Download 3-stave arrangement for men's voices in D
Download arrangement of Viva la musica for low voices in F
Download treble voice arrangement with 3 staves in F
Download version with 3 staves, treble clef, in G
The link for the guitar tabs version:
Download guitar arrangement with tablature
The link for the lettered-notes arrangement:
Download simplified arrangement with letters in the note-heads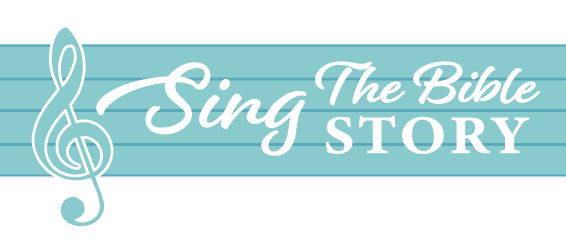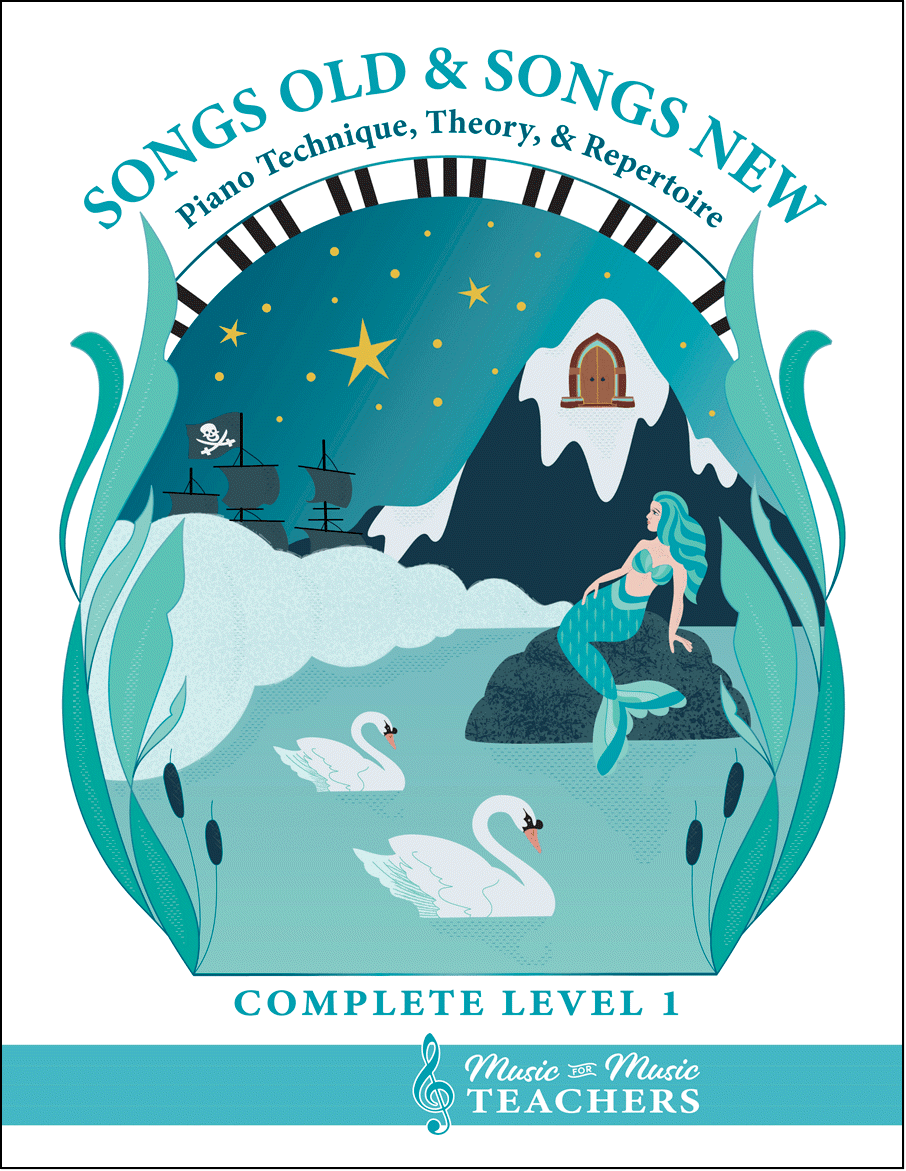 All the first-year material I give my beginner students. 
Piano keyboard sheets, scales, chords, note-reading exercises, and over 256 pages of music!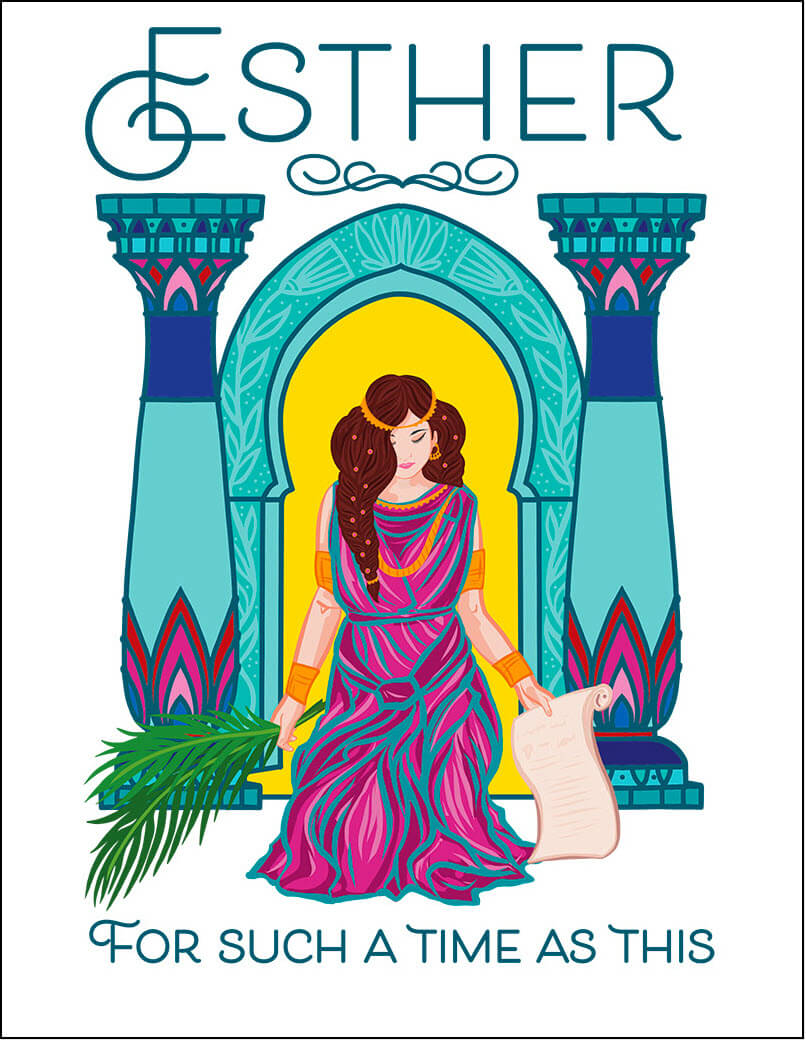 This beautiful song book for piano & voice "Esther, For Such a Time as This",  available as a digital download, tells the riveting story of the time when  Jews in ancient Persia faced a foe named Haman, and how a  brave young queen risked her life to save her people.
A good choice for a singing story-teller, an operatic group, a short theater production, or a class of children!
This book is also available from Amazon as a paperback.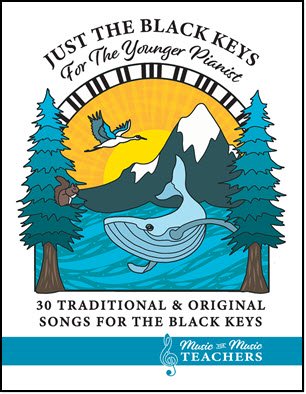 This book is available as a digital download  from this site.  Visit this page to see some free examples from the book.
It is also available from Amazon as a paperback!
This is the perfect easy start for little pianists.
And when they start reading white-key notes on the staff, this is a fun easy resource to say each week, "Choose a new black-key song at home this week and figure it out to show me next lesson!"  They will be spending more time at the piano.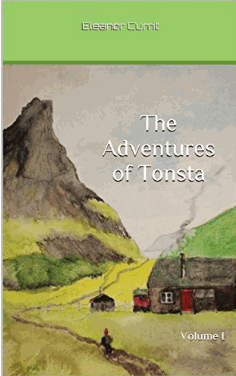 A perfect read aloud storybook
for little boys or girls. 
The Adventures of Tonsta highlight the travels of a very young boy with a good heart, who goes about helping folk in trouble.  
With a red cap on his head and a sack of tools slung over his shoulder, Tonsta seems to meet people in distress wherever he goes.
Lots of trolls in this book - including one who gives him a Christmas gift!
Sign up for "Take Note!" to see what's new every month.

About the Author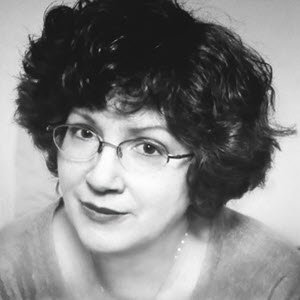 Hi, I'm Dana!  (Say that like "Anna".)  I'm the owner of Music-for-Music-Teachers.com, and a newer site, SingTheBibleStory.com.
Like some of you, I've been playing the piano since early childhood, and have added a few other instruments along the way, plus an interest in arranging and composing music.
You can find out more about me and the reason for this website at my About Me page.