Silent Night Chords & Lyrics for Guitar & Strings
Silent Night chords for guitar in two keys, and a duet and two trios for strings, free!  The duet is for violin; one of the trios is for three violins in the key of D, and the second trio is for violin, viola, and cello.  All arrangements are simple enough for young musicians.

For beginning guitarists, playing the Silent Night chords is a snap - both the keys of D and A have no difficult chords, and the melody is familiar.  If your students don't know this Christmas tune, they can play the tablature to learn the melody of the Silent Night carol.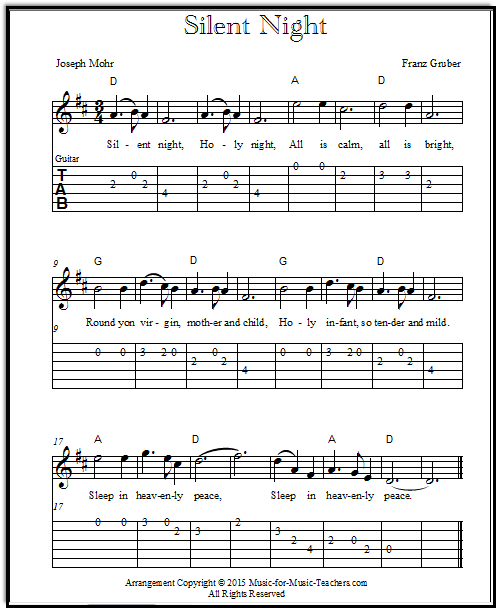 Download Silent Night chords and melody for guitar in the key of A

Download Silent Night sheet music for guitar in D

Finger-picking is very beautiful with this Christmas carol.  The basic six-note pattern I discussed in Greensleeves and wrote out in the second arrangement of Scarborough Fair works very well with this piece.  Also, a slow 3-beat pattern is quiet and lovely, and a good exercise for your beginning finger-pickers: thumb and middle finger pluck (pinch) together, then index, then ring.  One, two, three. (UPDATE: Two of my students managed to play this pattern in unison at a recital last night while I and another student picked the melody.)
With beginners, this is an opportunity to reinforce "WHAT IS THE BASS NOTE" of this chord?  Even my newer guitar players have memorized that Em and G chords start with string 6, while the C and A chords start with string 5, and D starts on string 4 (the D string!), for example.
I've also made free Silent Night sheet music for the violin - a duet, a trio, and a string trio for violin, viola, and cello.  Here is the duet for violin, in the key of D.  There are lots of open strings in the melody: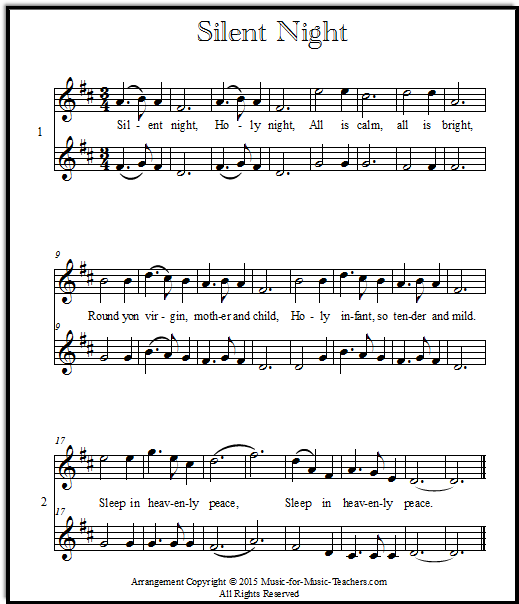 Download free Christmas duet Silent Night for violin

Here is the violin trio: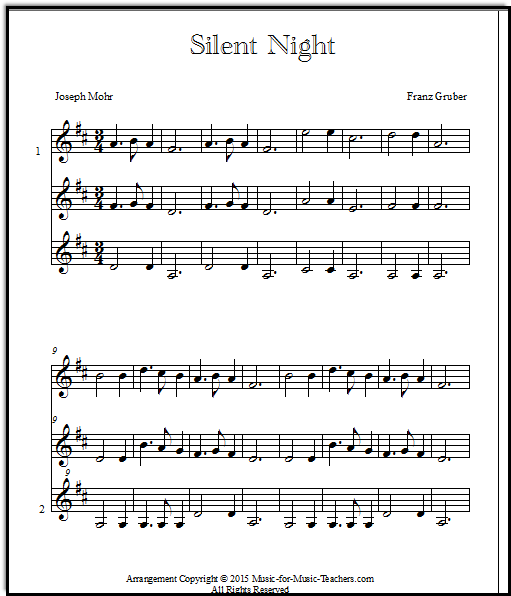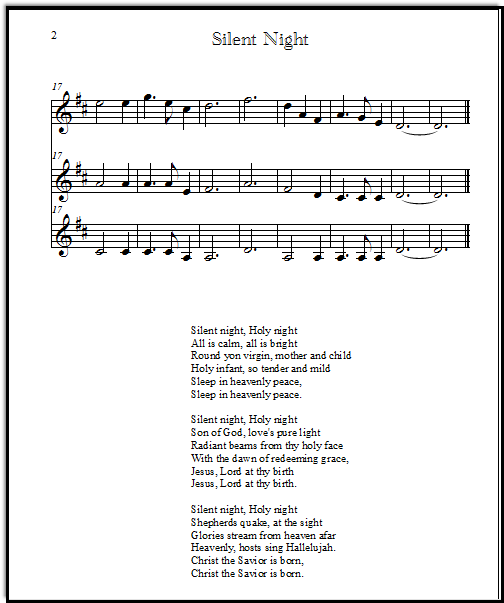 Download free Silent Night sheet music beginning violin trio in the key of D 

Here is the Silent Night carol for beginning string trio, violin, viola, and cello: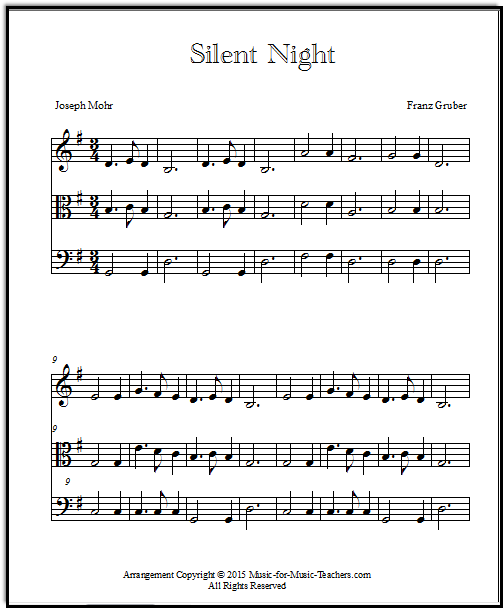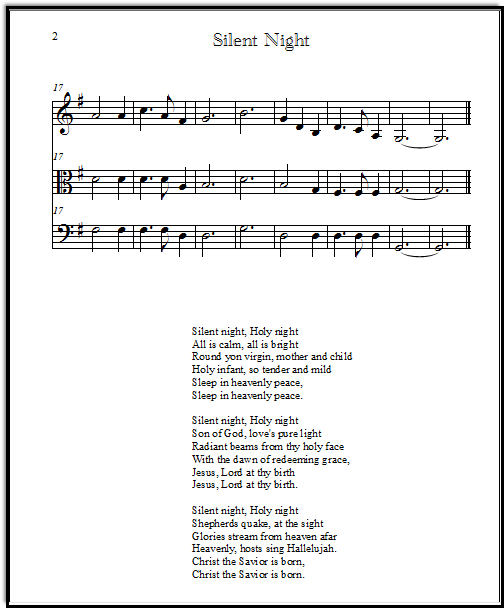 Download Silent Night music sheet for beginning string trio

---
---
See what's new at Music-for-Music-Teachers.  Use the sign-up form below to receive "Take Note":