Wassail, Wassail All Over the Town
Wassail, Wassail All Over the Town is a rousing, fun song for the Yuletide.  Check out this easy piano arrangement.

This is the kind of music that you hear in old-fashioned Christmas movies such as "A Christmas Carol."  Not only are the lyrics fun to sing, but this piano arrangement has bounce!  Altogether it makes for an irresistable Christmas carol.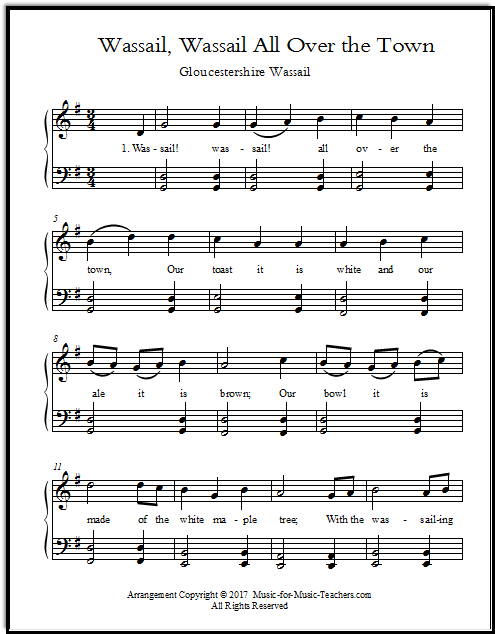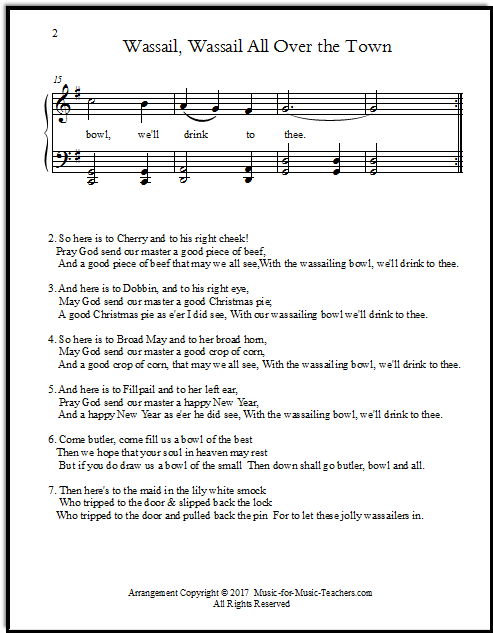 Download Wassail, Wassail All Over the Town
This song is also known as the "Gloucestershire Wassail."
I had a question from a fellow musician named Steve:
"Hi, is it wa-SAIL or WA-s'l?"
The answer:  It is BOTH!  But in this song, the strong "3-ONE" feeling dictates that you sing "wa-SAIL".  In a different song, "HERE we come a-WAS-sail-ing" it is the opposite emphasis. 
---
---
Get word of the latest sheet music at Music for Music Teachers?  Sign up for "Take Note!"