Free Irish Fiddle Sheet Music
The Butterfly
Free Irish fiddle sheet music "The Butterfly" in two versions, with chords for guitar or fiddle back-up. This piece for violin is a challenge for beginners, but is a great favorite.
My fiddle-playing daughter was roused from her own violin practice lethargy when she encountered a video of one of the members of Celtic Woman playing this dramatic piece.
She HAD to learn The Butterfly too, so SHE could dance around and swing her hair just like Mairead Nesbitt:
In fact, Mairead Nesbitt's performance was so inspiring to my daughter, that I quickly purchased a Celtic Woman DVD from Amazon which includes this and other favorite performances by Mairead and others in the group!
Here is the free Irish fiddle sheet music... first, the easiest version of The Butterfly: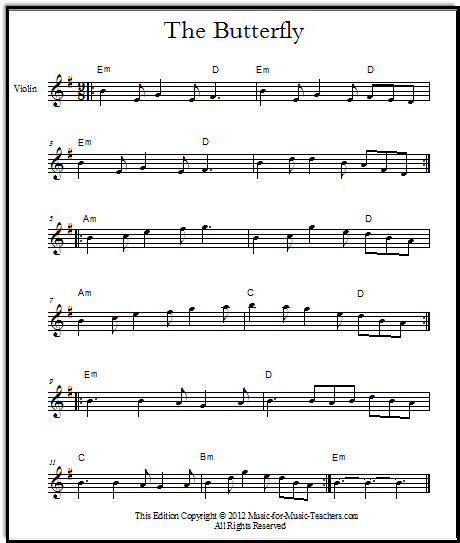 Please scroll down the page for the download links.
Though I have called it "easy", it may not be easy for a beginner to play, initially, unless they can hear how the tune is supposed to sound.
And here is the more complicated version of the free Irish fiddle sheet music: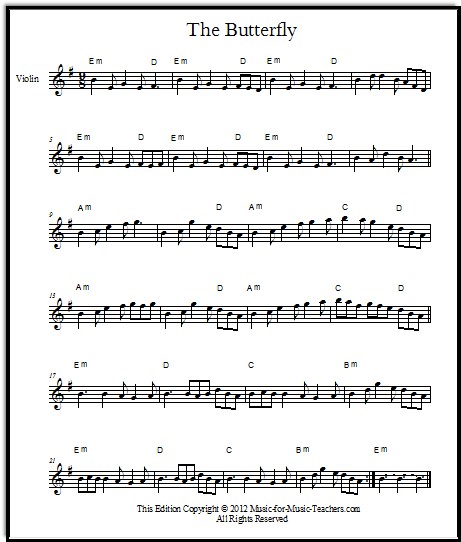 Please scroll down the page for the download links.
Because this free violin sheet music is traditional (anonymous and part of the traditional folk violin literature), you will find slight variations in every version that you come across.

The chords I use here may not be what you see in some of the other versions.
Mostly, they begin with Em going to Bm, over and over.
I have been using D in place of the Bm chord, primarily because in that way, my younger fiddle students can play an easy drone background as the older, more accomplished players take the melody.
Because not only is this a great solo, but the short version here, if repeated twice (for a total of three times through) makes a powerful group piece!
Recently, our local group went to the Juneau Folk Festival, and this was one of the numbers the kids played. (I was bass player for the gig, very fun!)
Here is how the kids did it:
Fiddler #1 started alone, sliding into the initial note (like a butterfly!). 

When she got to part 2, Fiddlers #2 & #3 joined her -- still on the melody. 

They played out the melody to the bottom of the page, 

then the whole group joined in at the top. That was three guitars, the three fiddlers on melody, two young fiddlers droning, and me on the bass.
It was VERY exciting. I decided to bow instead of pluck the string bass, and it was just the right effect.
A few of my students have bought copies of the Celtic Woman Songbook.
It has a lot of vocal pieces in it with nice arrangements, but also the LONG version of The Butterfly (of which I give just the first part here as free sheet music).
In the Celtic Woman songbook are other songs:
Ave Maria, 
Beyond The Sea, 
The Blessing, 

The Butterfly, 

Caledonia, 

Carrickfergus, 

Danny Boy, 

Dulaman, 

Isle Of Inisfree, 

Lascia Ch'io Pianga, 

Mo Chile Mear, 

Nella Fantasia, 

One World, 

Over The Rainbow, 

The Prayer, 

Scarborough Fair, 

Send Me A Song, 

She Moved Thru The Fair, 

Shenandoah, 

Siulil A Run, 

The Sky, 

The Dawn And The Sun, 

The Soft Goodbye, 

Someday, 

Vivaldi's Rain, 

The Voice, 

You Raise Me Up.
Have fun with this free Irish fiddle sheet music!
The links to the Irish fiddle music "The Butterfly":
Download "The Butterfly" easy version
Download free Irish fiddle sheet music "The Butterfly"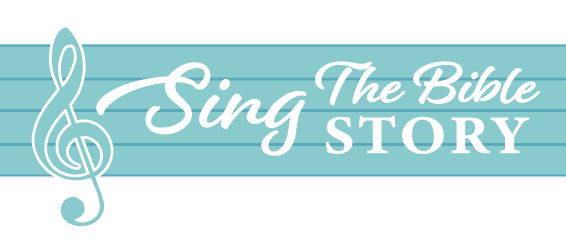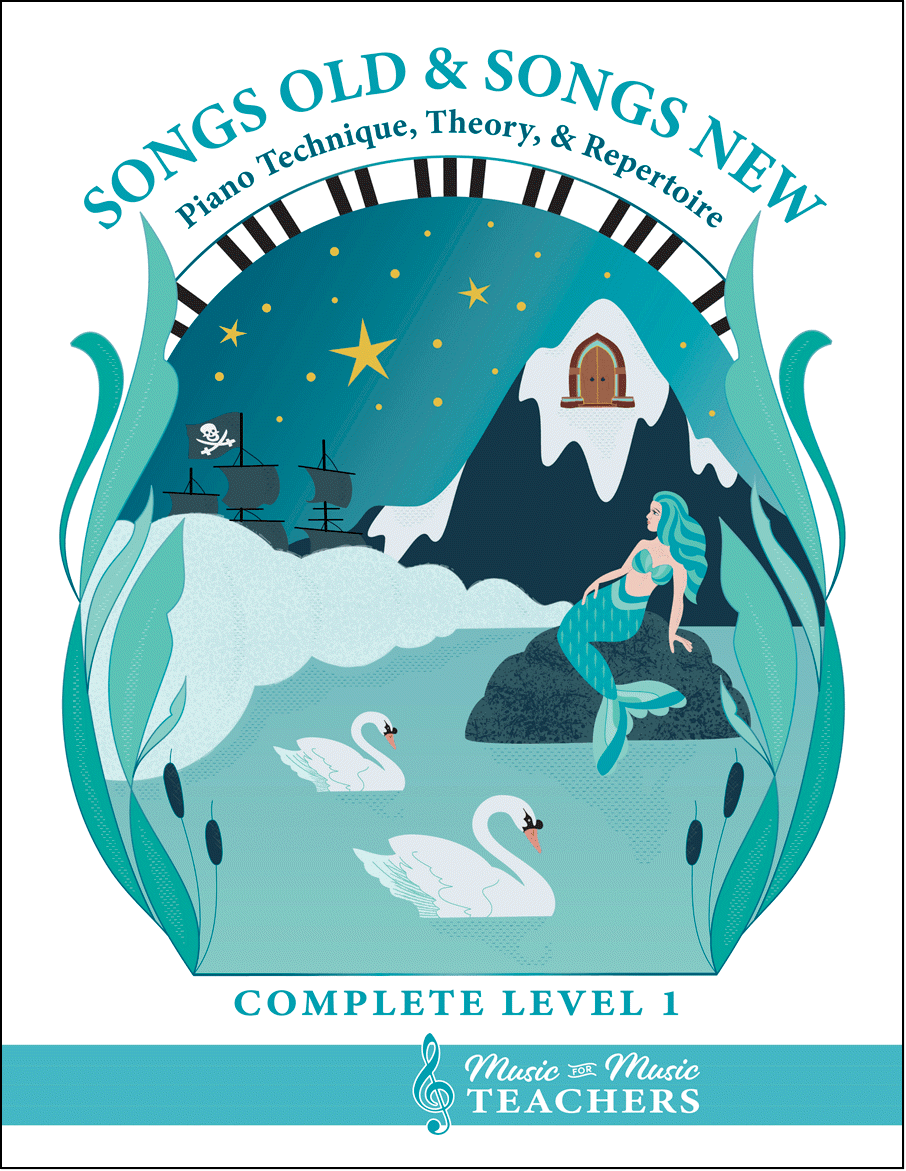 All the first-year material I give my beginner students. 
Piano keyboard sheets, scales, chords, note-reading exercises, and over 256 pages of music!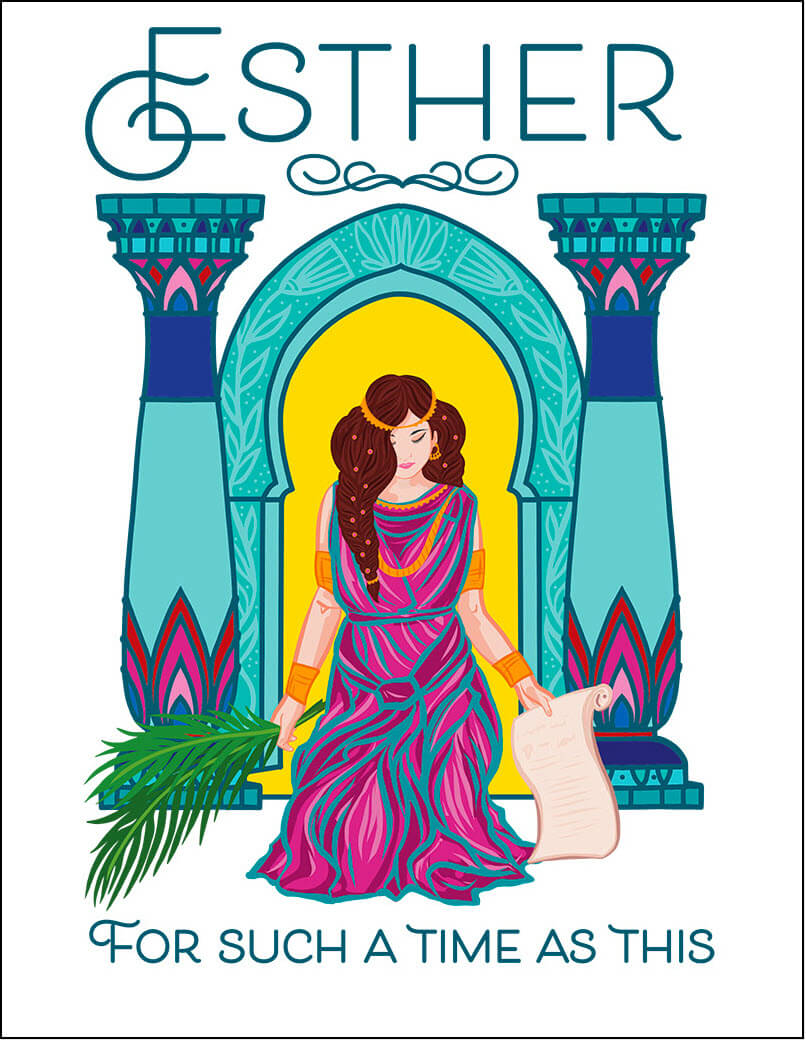 This beautiful song book for piano & voice "Esther, For Such a Time as This",  available as a digital download, tells the riveting story of the time when  Jews in ancient Persia faced a foe named Haman, and how a  brave young queen risked her life to save her people.
A good choice for a singing story-teller, an operatic group, a short theater production, or a class of children!
This book is also available from Amazon as a paperback.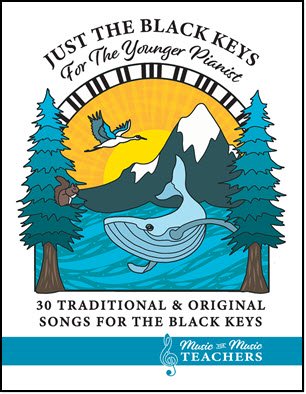 This book is available as a digital download  from this site.  Visit this page to see some free examples from the book.
It is also available from Amazon as a paperback!
This is the perfect easy start for little pianists.
And when they start reading white-key notes on the staff, this is a fun easy resource to say each week, "Choose a new black-key song at home this week and figure it out to show me next lesson!"  They will be spending more time at the piano.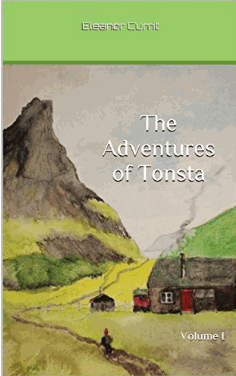 A perfect read aloud storybook
for little boys or girls. 
The Adventures of Tonsta highlight the travels of a very young boy with a good heart, who goes about helping folk in trouble.  
With a red cap on his head and a sack of tools slung over his shoulder, Tonsta seems to meet people in distress wherever he goes.
Lots of trolls in this book - including one who gives him a Christmas gift!
Comments
Do you have a funny story about this music, or does it remind you of something you'd like to share with other readers? Do you have a question? I'd love to hear it!

Please note that all comments are moderated, and will not appear until I have approved them. Also, IF YOU ARE ASKING FOR MUSIC THAT IS NOT IN THE PUBLIC DOMAIN, YOUR REQUEST WILL BE IGNORED. That's pretty much any music written in the last 75 years...
What Other Visitors Have Said
Click below to see contributions from other visitors to this page...

My Dad's Wish for me
When I was 10 I wanted to play violin like Lindsey Stirling, but, unfortunately, violins are expensive. My dad was actually okay with me learning violin …
Paddy's Lament
My friend from County Clare, Ireland, Siobhan, sang Paddy's Lament last night and I liked it so much that I want to learn it myself. Do you put up vocal …

About the Author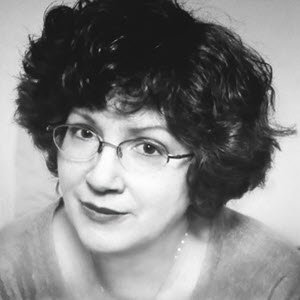 Hi, I'm Dana!  (Say that like "Anna".)  I'm the owner of Music-for-Music-Teachers.com, and a newer site, SingTheBibleStory.com.
Like some of you, I've been playing the piano since early childhood, and have added a few other instruments along the way, plus an interest in arranging and composing music.
You can find out more about me and the reason for this website at my About Me page.