Bingo Piano Sheet Music

Bingo piano sheet music, FREE! All the Bingo lyrics for music in the classroom, for teachers who use traditional kids songs. 

Here is page one (three pages total) of a regular Middle C beginner version, below; notice that it has chord symbols for a duet partner: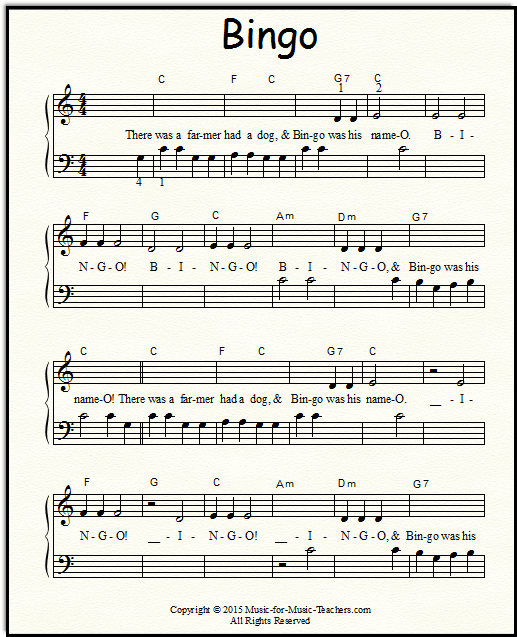 The Bingo song is one of those traditional kids' songs that is perfect for music in the classroom, because everybody can figure out how to spell and clap B-I-N-G-O by the end of the song, and have a noisy good time doing it!   The Bingo lyrics are all here in this easy piano music.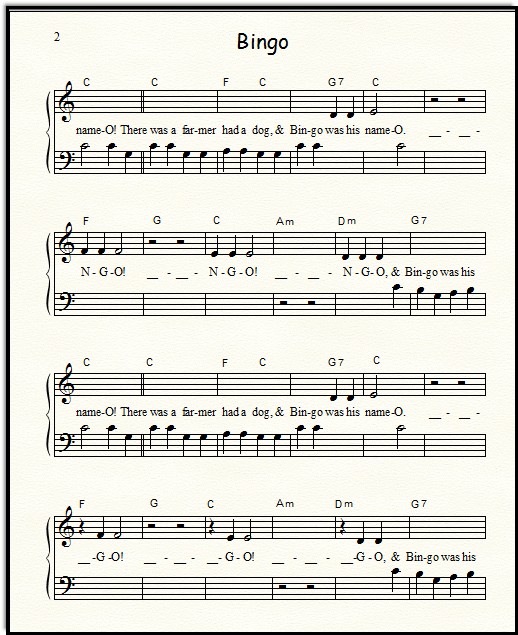 Download Bingo piano sheet music, free!
And here is a version with lettered music notes: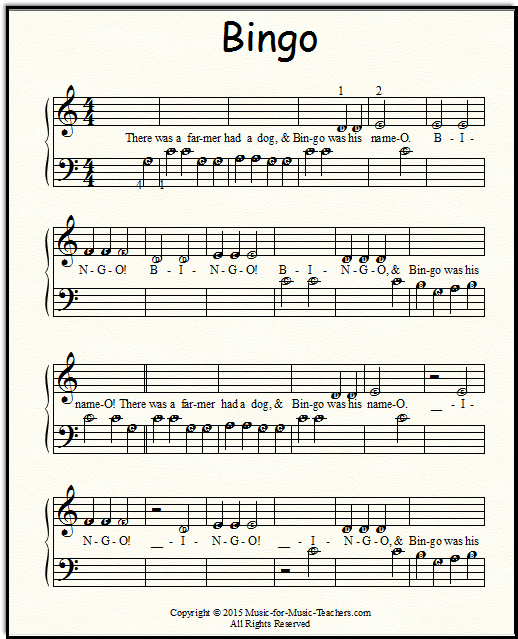 Download Bingo song with notes with letters
By the time kids have played all the way to the end of this simple sheet music for piano, those notes should be coming easily.  Repetition, with variation.  That's one of the great things about traditional songs for children... although for you, the adult, they can turn into an "earworm" you might not be able to eliminate for a while!
Now here's a version for you teachers lucky enough to have a piano or keyboard for music in the classroom!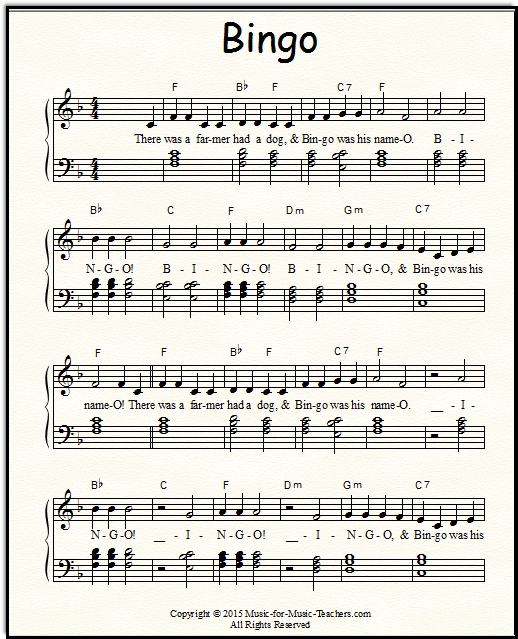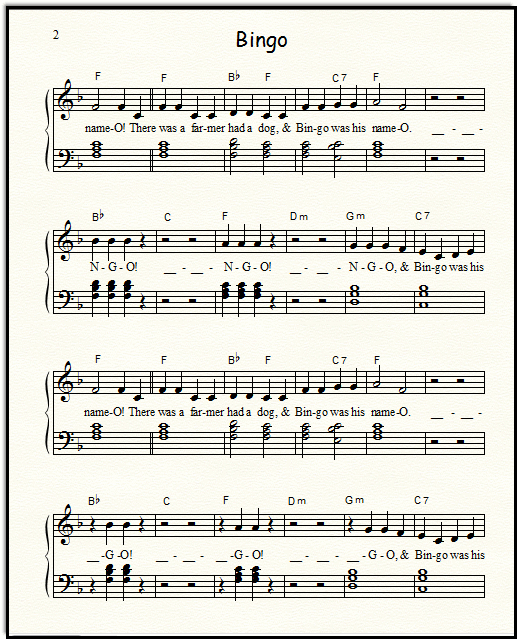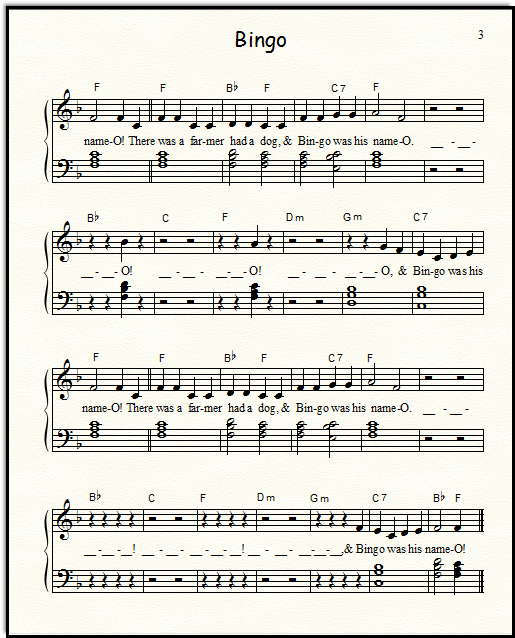 Download Bingo lyrics and piano sheet music in the key of F

Download traditional kids songs Bingo for piano in G

A piano accompaniment that is full of chords like this generates a lot of sound, perfect for a noisy sing-along!
For piano students, whether beginner or late elementary, the missing letters in Bingo offer the opportunity to practice strict counting of rests. 
This Bingo piano sheet music gets tricky when it's time to drop letters and CLAP! on the blank spots, the rests.  It may be difficult for your piano student to pull hands off the piano, clap, and quickly return to the correct keys on the piano!  
Playing the Bingo song like that will either generate giggles, or frustration - to guard against the possibility of frustration, you can SING  the word "REST!" instead of clapping with the hands.

---
A perfect read aloud storybook
for little boys or girls. 
The Adventures of Tonsta highlight the travels of a very young boy with a good heart, who goes about helping folk in trouble.  
With a red cap on his head and a sack of tools slung over his shoulder, Tonsta seems to meet people in distress wherever he goes.
Lots of trolls in this book.
---
---
Sign up for "Take Note!" to see what's new every month.
Search Music-for-Music-Teachers: