MusicLink Foundation
MusicLink Foundation helps teachers help needy students to:

Acquire discount music,

locate practice instruments,

attend summer music camp scholarships, and

receive reimbursement for out-of-pocket expenses on their student's behalf.
Read what Sue, coordinator with MusicLink Foundation, has to say:
Hi Dana,
I am a private piano teacher and needed a lead sheet to Happy Birthday. I googled it and up popped your site. What a find!
I'm sure many teachers from around the nation visit this site daily. Could I ask if you would consider something?
I am a coordinator with an organization called the MusicLink Foundation. We are a national non-profit that supports teachers who reduce their normal teaching fee by at least half to offer lessons to a student who would not otherwise be able to afford them because of financial need.
We help with discounted music, practice instruments, reimbursement for out-of-pocket expenses (not tuition) and Summer Music Camp Scholarships. Would you consider adding a link from your site to ours to spread the word about our program? You can check it out at:
Sue
You can download MusicLink's brochure here, below the graphic: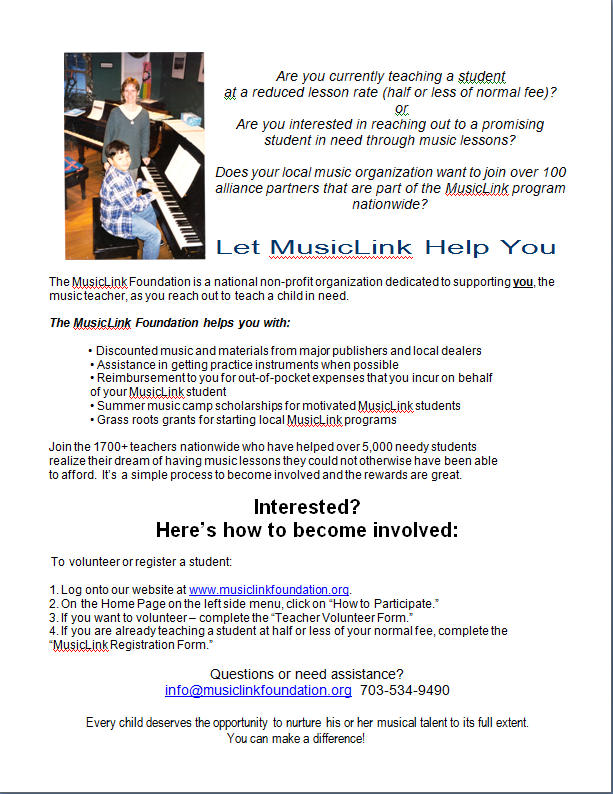 ---
The link for the brochure:
MusicLink Foundation has been around for a long time, but I had never heard of them!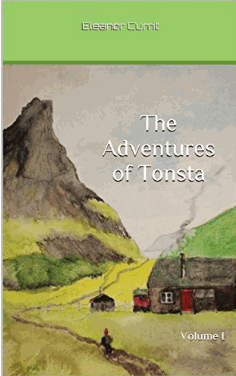 A perfect read aloud storybook
for little boys or girls. 
The Adventures of Tonsta highlight the travels of a very young boy with a good heart, who goes about helping folk in trouble.  
With a red cap on his head and a sack of tools slung over his shoulder, Tonsta seems to meet people in distress wherever he goes.
Lots of trolls in this book - including one who gives him a Christmas gift!
Sign up for "Take Note!" to see what's new every month.

About the Author


Hi, I'm Dana!  (Say that like "Anna".)  I'm the owner of Music-for-Music-Teachers.com.

Like some of you, I've been playing the piano since early childhood, and added a few other instruments along the way, plus an interest in arranging and composing music.

You can find out more about me and the reason for this website at my About Me page.