Imperial March Star Wars Theme
Imperial March Star Wars theme, Darth Vader's Theme!  Ominous & dark, it seems fraught with power & significance, and even some of the scary feelings of Halloween music. Your students will love this EASY approach.
This sheet music is available at SheetMusicPlus
The music is only available at SheetMusicPlus, because this is a copyrighted song - someone still owns the rights to it!  I'm just the arranger, so if you buy a copy ($5) then I will make - wait for it - 50 cents.
Examining the sheet music:
It SOUNDS hard... but IS it?
This dramatic arrangement of The Imperial March sounds dark, significant, ominous, and difficult!  But in reality it is fairly simple, employing just 4 chords: Am, Fm, F, and Eb.  

How to make it even simpler:

However, if the chords seem intimidating to your student, this piece functions very well as a lead sheet, with your student playing single bass notes in the left hand to accompany the right hand.

But the chords are thrilling
Though the chord progression Am - Fm - Am requires watchfulness and skill with triads, I believe your beginner student will WANT to play these chords.  Somehow Am - Fm - Am captures the excitement of The Imperial March.  
Play it like a duet at first
Let your student focus on just one hand at a time... hearing you play the other part correctly gives them a model, and helps them memorize the correct sound.
That timing looks a little strange...
The notated timing of the melody has been doubled to make it easier for young students to count.  This approach has proven to work well for my younger students, allowing them to conquer tricky rhythms, especially with unfamiliar songs.

"The notes are WAY OUTSIDE a beginner's ability"
The notes are certainly outside the normal range of elementary playing, but Middle C serves as a recognizable anchor.  Let that be the note you use as the standard for finding all the others.
Take the point of your pen, and count down, "Line, space, line... - One, two, three..." for "A"; and "Line, space, line, space, line... One, two, three, four, five..." for the low F below Middle C.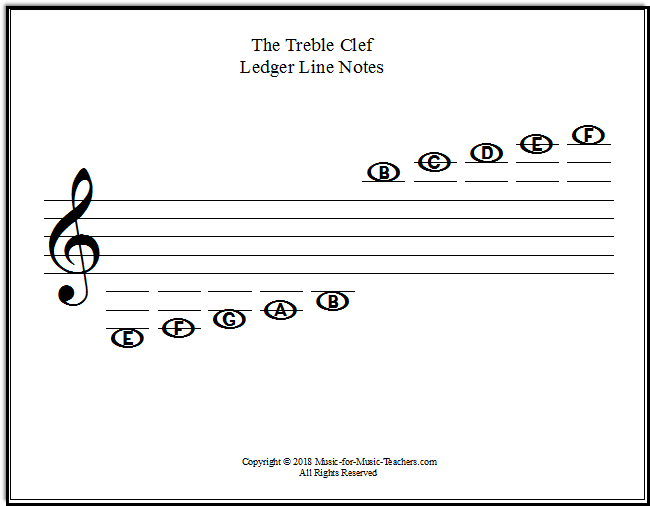 Another option is to grab one of these free note-reading worksheets that shows LEDGER LINE notes.
But aren't those chords hard?
All the chords are root position triads on page one, or open fifths, on most of page two. 
Do your students understand beginning chord formation?  If not, visit my beginning scales and chord page, and look over the Music Education Resources page, which has a number of different pages focusing on chords.

Where the theme changes
It is likely that your younger students will have to wrestle a bit with the right hand on page 2; I suggest identifying all or some of the notes, using a note-reading worksheet, and labeling them.  This practice gives my students a lot of confidence with new pieces.
The MOST FUN way to approach this is to say, "I see two high A's on this line...  Can you spot them?"  (Child spots and labels the A's.)  The note-reading sheet is right by our side.

But what about the fingering on page 2?
At the beginning of page 2, where the melody changes, I have left all fingering suggestions off!
As any teacher who's spent countless wasted hours (cumulatively) of lesson time writing in good fingering, and even practicing it carefully with a student knows, 
"You can lead a horse to water, but you can't make them drink!"
The fingering will fall into place
My suggestion?  Make your excellent fingering advice a suggestion only.  Write it in, show your student why it works, let them try it, then say, 
"But if you find a fingering that works better for you, that's fine."
If you are in a hurry for a fast, big-sounding piece of music, page 1 alone can be an entire performance for a young student, saving page 2 for the future.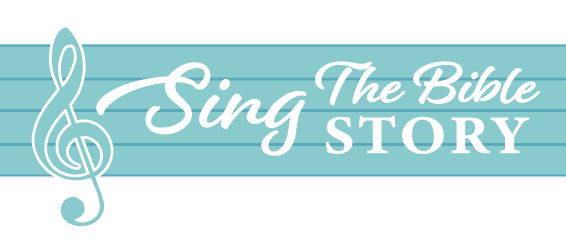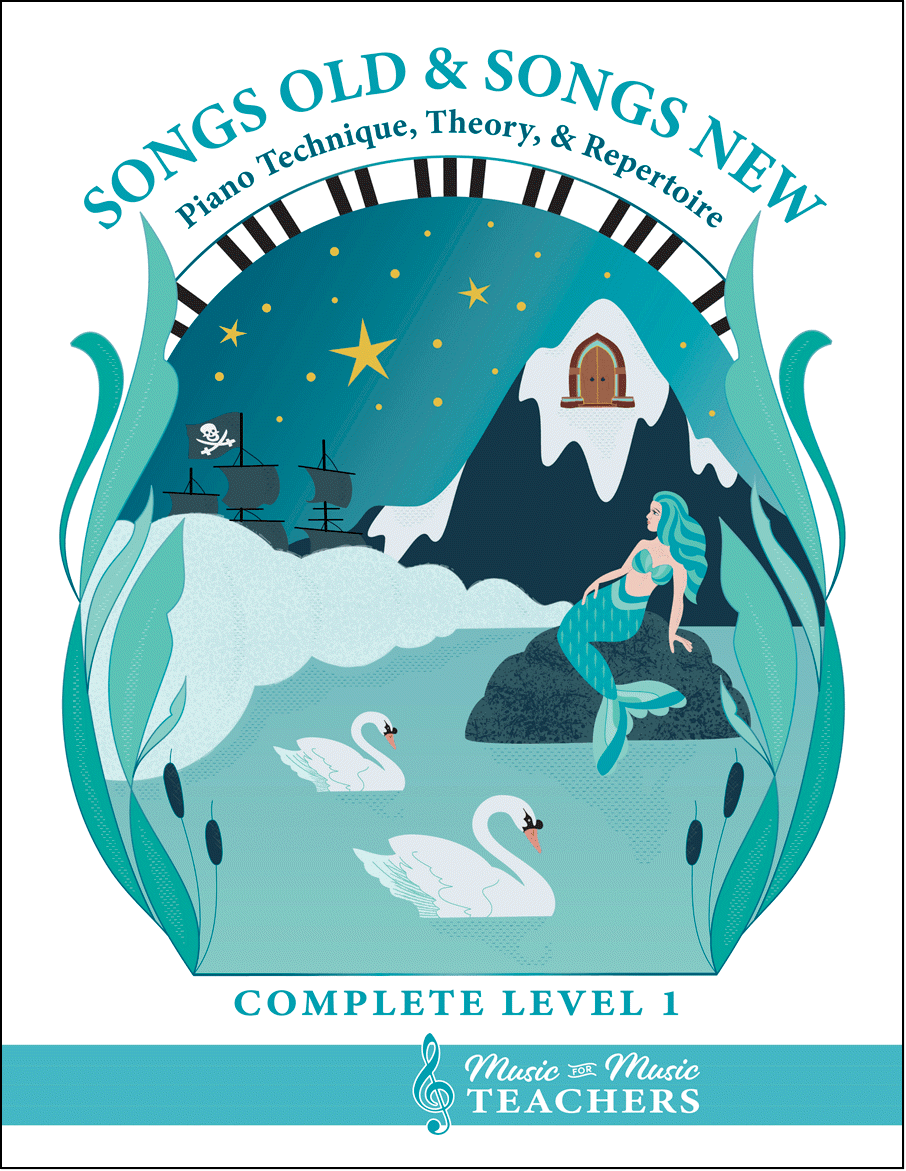 All the first-year material I give my beginner students. 
Piano keyboard sheets, scales, chords, note-reading exercises, and over 256 pages of music!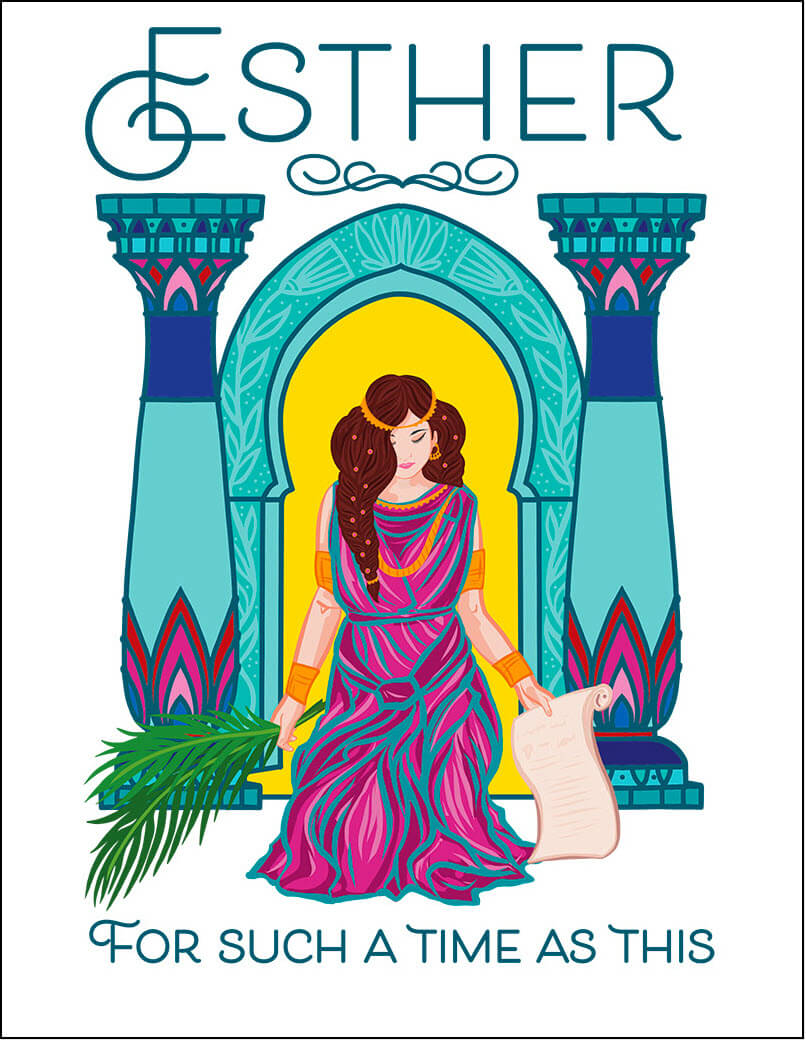 This beautiful song book for piano & voice "Esther, For Such a Time as This",  available as a digital download, tells the riveting story of the time when  Jews in ancient Persia faced a foe named Haman, and how a  brave young queen risked her life to save her people.
A good choice for a singing story-teller, an operatic group, a short theater production, or a class of children!
This book is also available from Amazon as a paperback.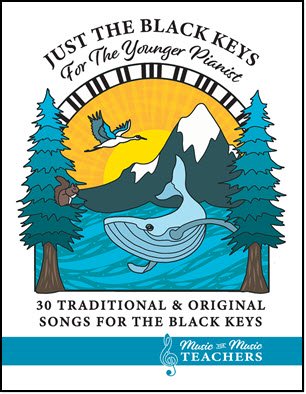 This book is available as a digital download  from this site.  Visit this page to see some free examples from the book.
It is also available from Amazon as a paperback!
This is the perfect easy start for little pianists.
And when they start reading white-key notes on the staff, this is a fun easy resource to say each week, "Choose a new black-key song at home this week and figure it out to show me next lesson!"  They will be spending more time at the piano.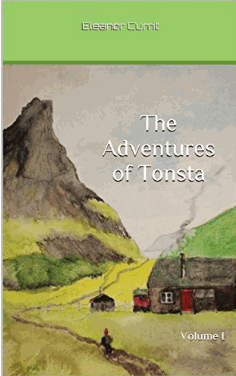 A perfect read aloud storybook
for little boys or girls. 
The Adventures of Tonsta highlight the travels of a very young boy with a good heart, who goes about helping folk in trouble.  
With a red cap on his head and a sack of tools slung over his shoulder, Tonsta seems to meet people in distress wherever he goes.
Lots of trolls in this book - including one who gives him a Christmas gift!
Sign up for "Take Note!" to see what's new every month.

About the Author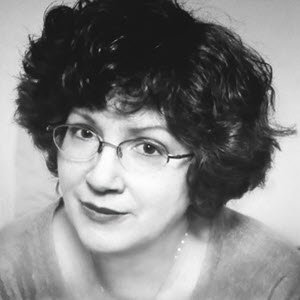 Hi, I'm Dana!  (Say that like "Anna".)  I'm the owner of Music-for-Music-Teachers.com, and a newer site, SingTheBibleStory.com.
Like some of you, I've been playing the piano since early childhood, and have added a few other instruments along the way, plus an interest in arranging and composing music.
You can find out more about me and the reason for this website at my About Me page.