Free Printable Piano Music for Beginners
In the Hall of the Mountain King
This free printable piano music for beginners might be your students' first exposure -- but not their last! -- to the wonderfully spooky piece "In the Hall of the Mountain King." Now with an AlphaNotes helper arrangement.
Classical and familiar
Download it free, and take advantage of this classical sheet music to introduce your beginner piano student to the music of Edvard Grieg. 

In the Hall of the Mountain King, performed by the Emory Youth Symphony: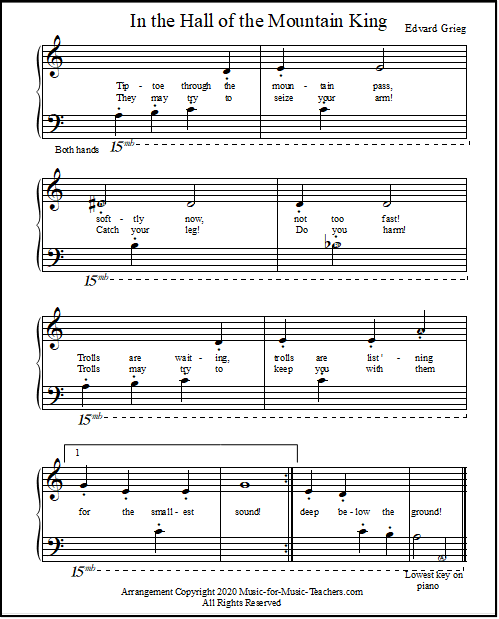 Please scroll down the page for the download links.
This newest arrangement is just like my original version, below,  but with several notes with letters inside the noteheads.  These are called "AlphaNotes."
Please scroll down the page for the download links.
This short piano arrangement of a very big piece of music encompasses some big ideas for students who are ready - sharps and flats in the same line, lots of skipping, reading the octava symbol, and interpreting 1st endings. 
Not enough fingers for this melody
Since there are more notes than fingers in this free printable piano music, your students will quickly realize that some of their fingers will need to do double-duty!
This can be a big step for some kids if they have never done it before, so I suggest splitting the hands at first (you play the other part) during the lesson so they only need to think about ONE hand at a time.
When that part makes sense to them, switch parts.

The troll lyrics are going to help
Try singing the (admittedly silly) words in this little arrangement to encourage them to persevere with the difficult melody. Being able to tell in song a complete story or poem is a good motivator.

A fill-in-the-blanks worksheet
In the Hall of the Mountain King makes a good worksheet, since it gives students the opportunity to draw sharps and flats.

We always do this TOGETHER at the lesson, turning it into more of a game, a break from routine, instead of sending it home to do.
Make it very easy!
In their notebook or 3-ring binder, I punch holes in the pages of the music and the worksheet so that they face each other.  Then we talk about what's missing, and fill in just a line or two, to try to make the short worksheet last another week.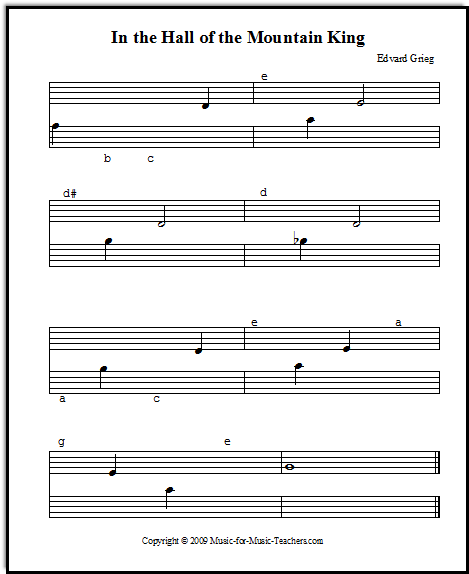 Please scroll down the page for the download links.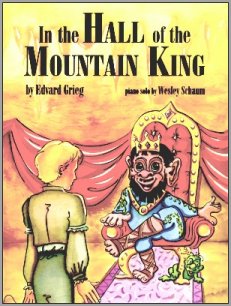 When your students are past Faber Level I and can play a B major pentascale and chord, they might really enjoy the Schaum Publications solo arrangement of In the Hall of the Mountain King, Level I. It has been a great favorite at my studio for years.
Put some expression into the music
If you do find yourself with a copy of the Schaum arrangement, try this with your students:

Start the music with a very slow, soft, and creepy touch. Let the music keep building just the slightest bit, but keep pulling back to piano -- no forte.
Make the piece LONGER!
At the bottom of page 2, write in some repeat dots and go back to the beginning of the piece.

Drop the left hand down an octave, and beginning at once to gradually pick up the pace, get louder and faster with each line.
By the page turn to page 3, you should be roaring along. That will make the crescendos and sudden acents on page 3 happen almost intuitively.
This J. Schaum arrangement is very, VERY FUN.
The links for the piano music and the worksheet:
Download the AlphaNotes helper version of Grieg's composition
Download free printable classical sheet music In the Hall of the Mountain King for beginners - no lettered notes 
Download free printable piano music worksheet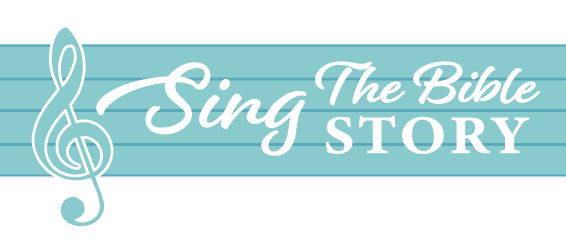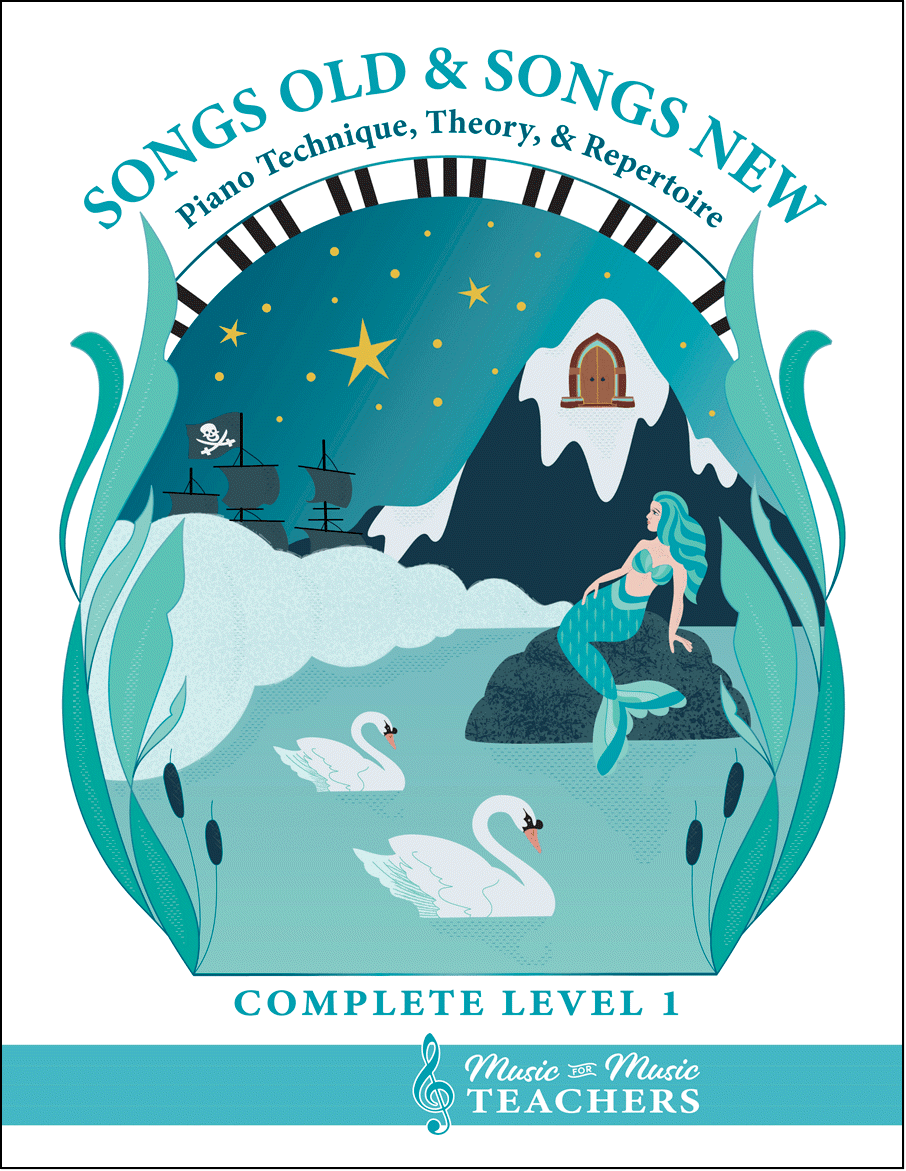 All the first-year material I give my beginner students. 
Piano keyboard sheets, scales, chords, note-reading exercises, and over 256 pages of music!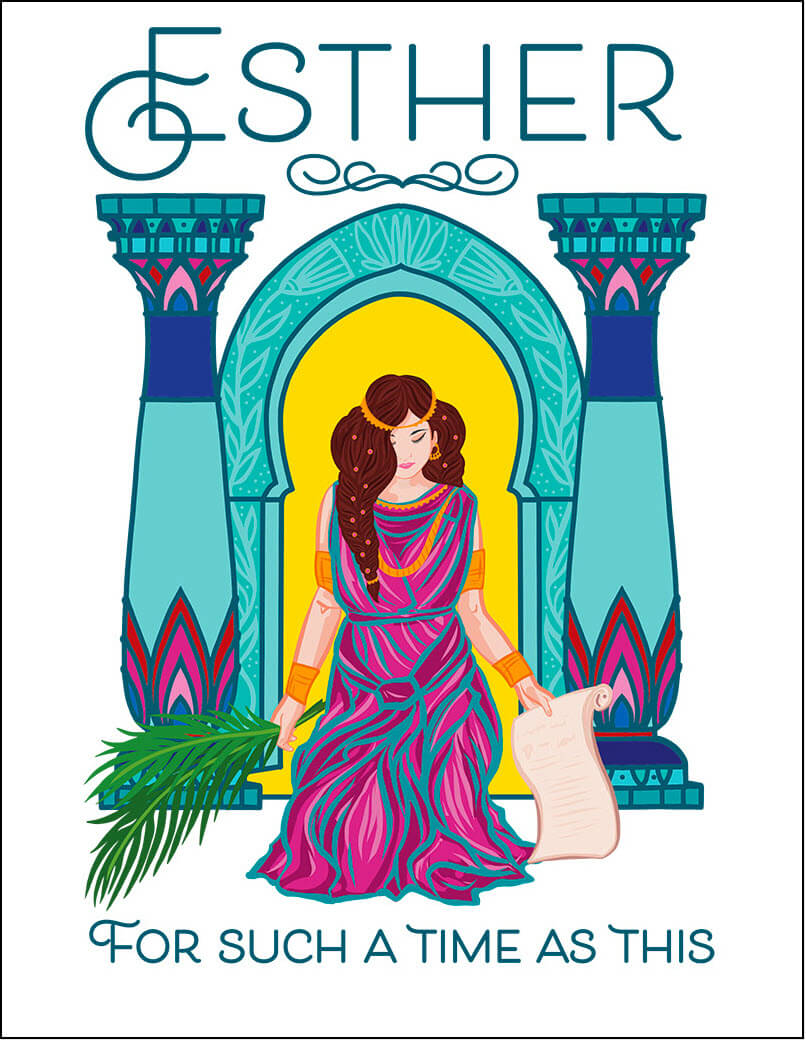 This beautiful song book for piano & voice "Esther, For Such a Time as This",  available as a digital download, tells the riveting story of the time when  Jews in ancient Persia faced a foe named Haman, and how a  brave young queen risked her life to save her people.
A good choice for a singing story-teller, an operatic group, a short theater production, or a class of children!
This book is also available from Amazon as a paperback.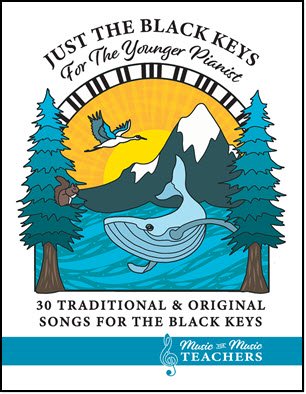 This book is available as a digital download  from this site.  Visit this page to see some free examples from the book.
It is also available from Amazon as a paperback!
This is the perfect easy start for little pianists.
And when they start reading white-key notes on the staff, this is a fun easy resource to say each week, "Choose a new black-key song at home this week and figure it out to show me next lesson!"  They will be spending more time at the piano.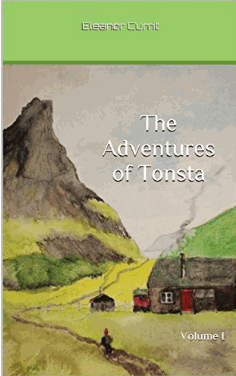 A perfect read aloud storybook
for little boys or girls. 
The Adventures of Tonsta highlight the travels of a very young boy with a good heart, who goes about helping folk in trouble.  
With a red cap on his head and a sack of tools slung over his shoulder, Tonsta seems to meet people in distress wherever he goes.
Lots of trolls in this book - including one who gives him a Christmas gift!
Comments
Do you have a funny story about this music, or does it remind you of something you'd like to share with other readers? Do you have a question? I'd love to hear it!

Please note that all comments are moderated, and will not appear until I have approved them. Also, IF YOU ARE ASKING FOR MUSIC THAT IS NOT IN THE PUBLIC DOMAIN, YOUR REQUEST WILL BE IGNORED. That's pretty much any music written in the last 75 years...
Sign up for "Take Note!" to see what's new every month.

About the Author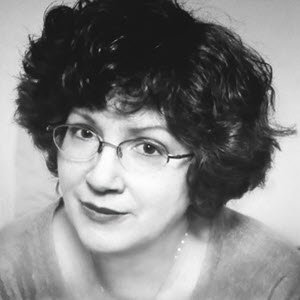 Hi, I'm Dana!  (Say that like "Anna".)  I'm the owner of Music-for-Music-Teachers.com, and a newer site, SingTheBibleStory.com.
Like some of you, I've been playing the piano since early childhood, and have added a few other instruments along the way, plus an interest in arranging and composing music.
You can find out more about me and the reason for this website at my About Me page.