Easy Piano Songs
Minka in 3 keys & 5 arrangements
Easy piano songs from Russia - or Ukraine?  Some visitors have firmly taken that stand.  At any rate, here are four vigorous arrangements and one flowing version of this music, in three keys.  Download this beginner piano song for your students.

This rendition of Minka by Russian accordian player Alexander Shirunov is wonderful (and I am usually not an accordian fan):
My  favorite version
Here (below) is a fairly easy arrangement of Minka in D minor, with the traditional second part: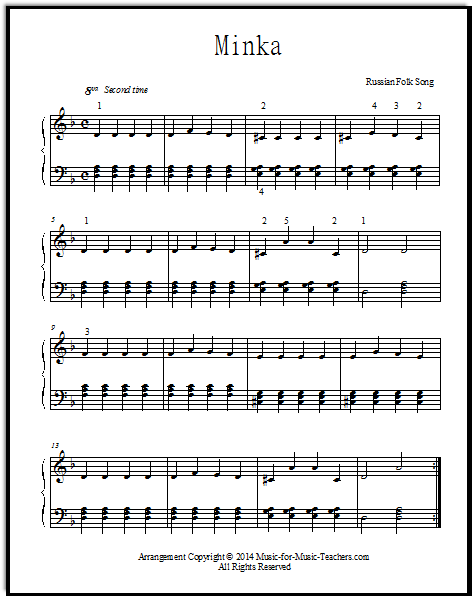 Please scroll down the page for the download links.
Pretty easy, yes, but the fingering is only a suggestion, because of the twisty nature of the melody.  Almost certainly, your student will figure something out for themselves!  You can always try...
Even more melodic intricacies
This arrangement of Minka, in the keys of Dm or Em, has the tricky crossing-over in measures 3 & 4, plus a complicated stretch in the right hand in measure 7.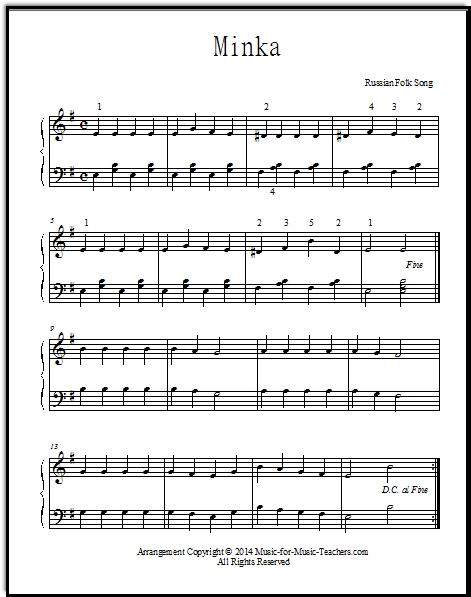 Please scroll down the page for the download links.
Do NOT give this arrangement to a child who is not able to read the notes and also "hear" the minor melody.  
If they play an F natural in the first line and fail to correct themselves, for example, they are probably not ready for this piece!  Lots of scale preparation, and transposing of Mary Had a Little Lamb (or a similar song) into minor will train their ear.

Make a longer piece out of the melody
Now, this next arrangement in 3 pages is really the same arrangement, but starts high on the piano and jumps down an octave every 8 measures (until the last 16).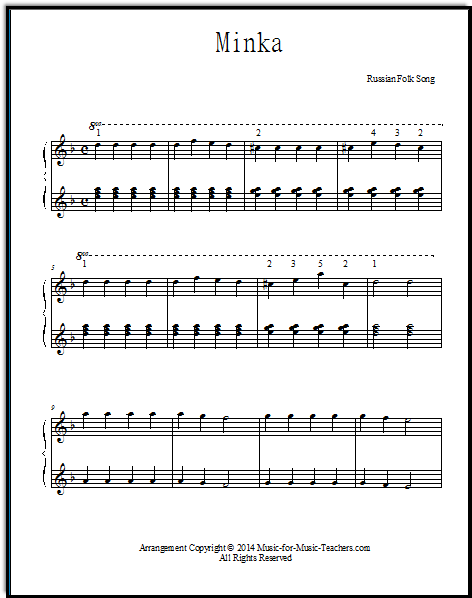 Please scroll down the page for the download links.
Starting with repeated block chords in the left hand, it has a different sound than the short Minka, and though the notes are harder to read, yet it is easier to play, because there isn't the coordination problem of left and right hands for the first 16 measures.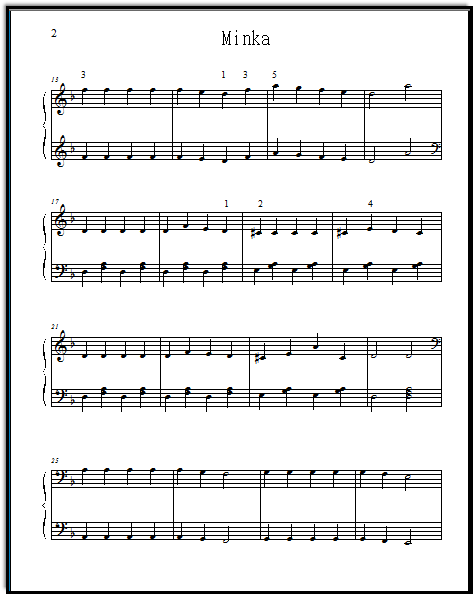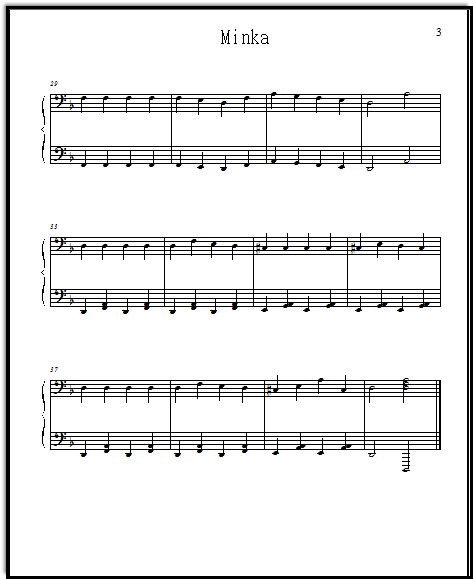 At measure 16, both hands descend another octave, and suddenly the arrangement is just like the short one... but the hands keep moving down.  
By the end of the piece, the chords are sounding deep and a bit rough, perhaps like dancing Cossacks!  (Although some claim this song is Ukrainian, and not Russian.)

A beginner arrangement 
 Now here is a super-easy version, followed by a duet arrangement: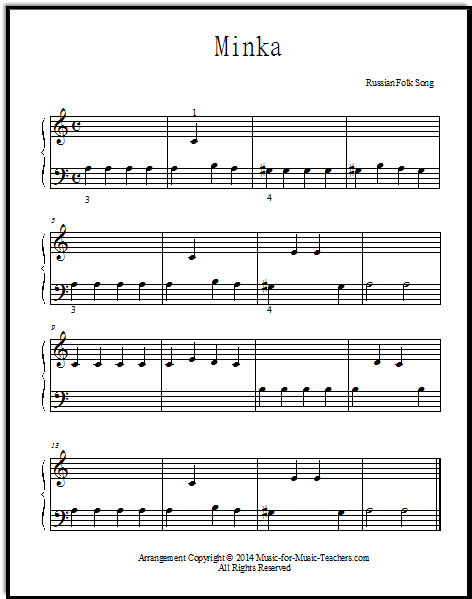 The same arrangement as above, with a secondo part: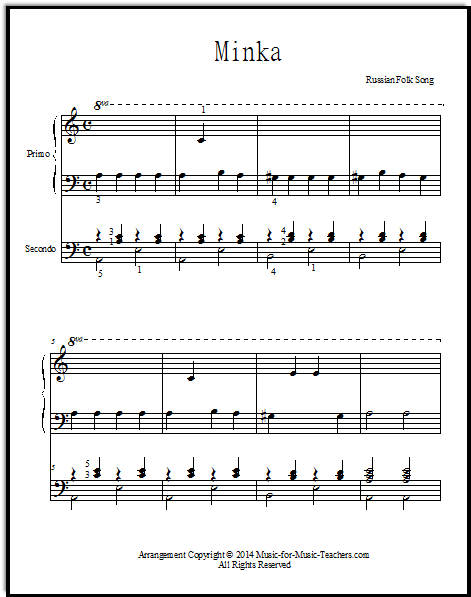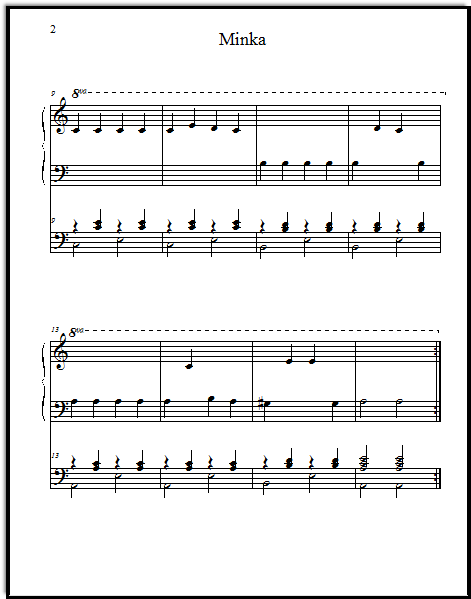 Please scroll down the page for the download links.
The secondo may LOOK advanced, but it's easy enough for an elementary student with a bit of encouragement.

An alternative melody
The last arrangement of "Pretty Minka" uses more of the traditional melody.  Compare it to the videos here, and the Beethoven set of variations heard in the video just below...
This version of Minka has a flowing left hand, and is obviously harder than late elementary piano.  
In fact, the left hand chord inversions may be quite a challenge for an intermediate student at first.  But it's so pretty!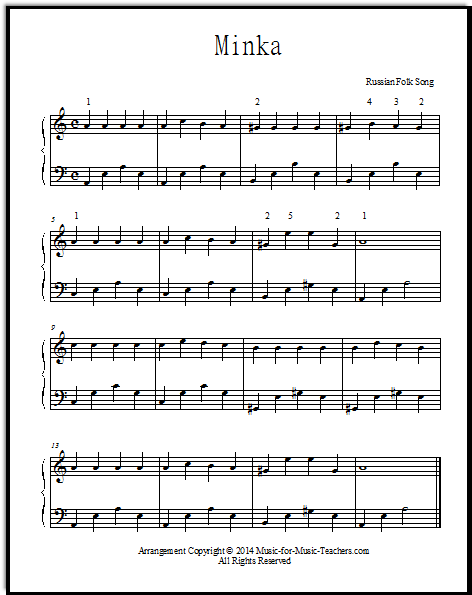 Here is a set of variations on the Minka folk tune by Beethoven's Opus 107 for piano and flute: Variations on Schöne Minka (Pretty Minka) - it actually starts about 30 seconds in.  
It is pretty but mostly slow:

Russian? Or Ukrainian? Or... ?
I have had more than one letter from site visitors who tell me that not only is this music not Russian, it is also not called "Minka."  My only defense is that when you run across this piece in the English-speaking world (and apparently German-speaking as well), "Minka" is the name you will see.
What a recent visitor said:
Hi Dana,
Your site is a great source for piano teachers, and I often use it in my teaching. I bought your book and I love it.

However, I came across the "Russian" song "Minka", and I assure you that there is no such a word or name as Minka neither in Russian nor in Ukrainian languages.

This is a very popular Ukrainian folk song. Original name is "Ty zh mene pidmanula" (You let me down).

Thanks,   Olena
I can't argue with Olena
And I wouldn't want to - I'm sure she is better informed about this music than I am!
However, I will not be resetting the sheet music anytime soon, if at all, because it is an ENORMOUS task to change the music, the graphics, the pdfs for even one arrangement, much less 5 or 6 like I have here on this page.  Then uploading them to my website is another time-consuming task.
Just cross the title out if it offends you, and write in your own, please!
The links to the piano music:
Dm easy version of Minka with left hand triads
Download easy piano songs one-page arrangement of Minka in Dm

Download easy piano version of Minka in Em
And an easier "helper" version of the same arrangement, with lettered notes
Download long 3-page arrangement of Minka in Dm
Download long arrangement in Em
Download early elementary version of "Pretty Minka"
Free download of duet arrangement of Minka for elementary piano
Download traditional Minka melody arrangement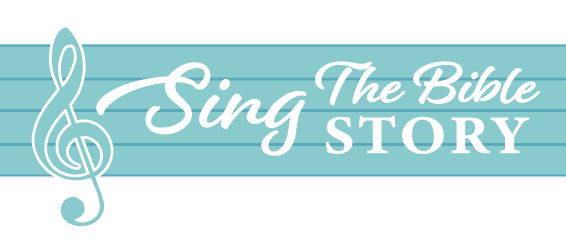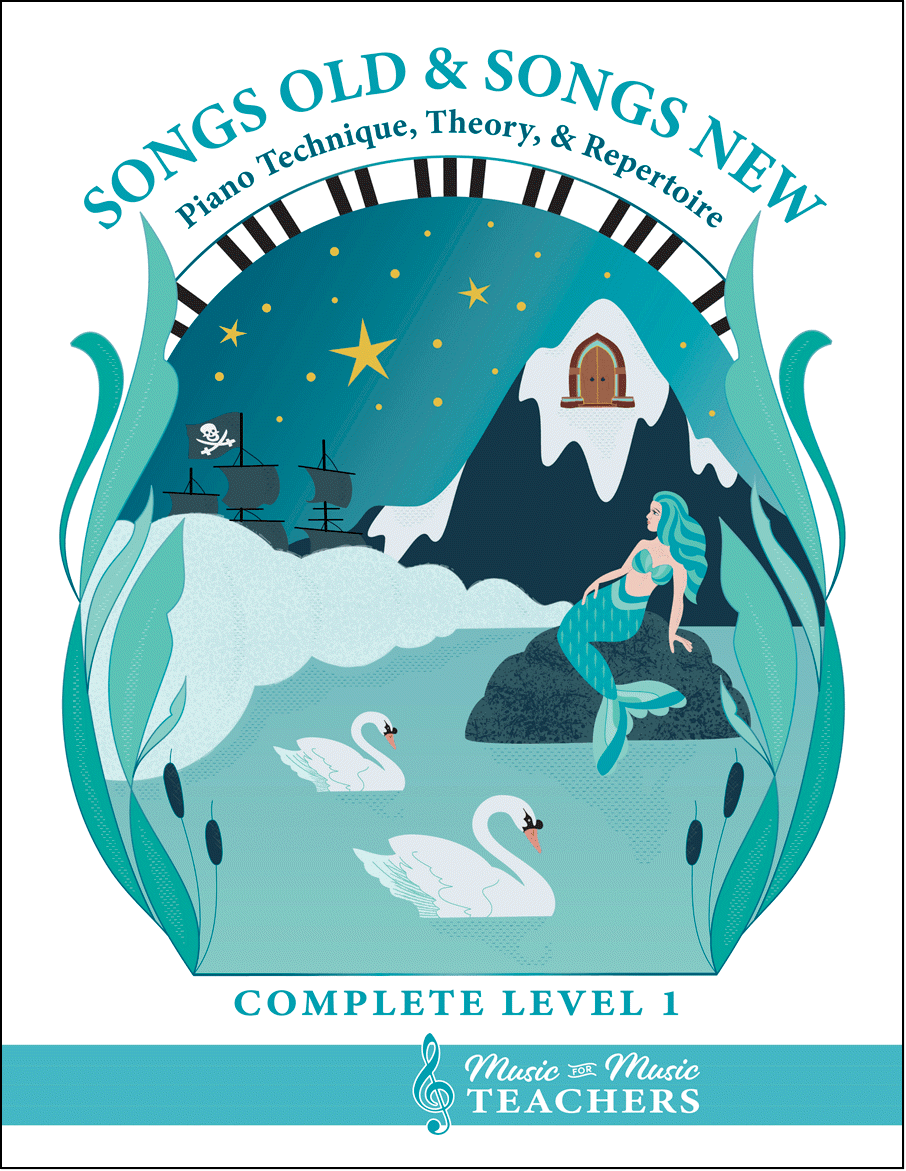 All the first-year material I give my beginner students. 
Piano keyboard sheets, scales, chords, note-reading exercises, and over 256 pages of music!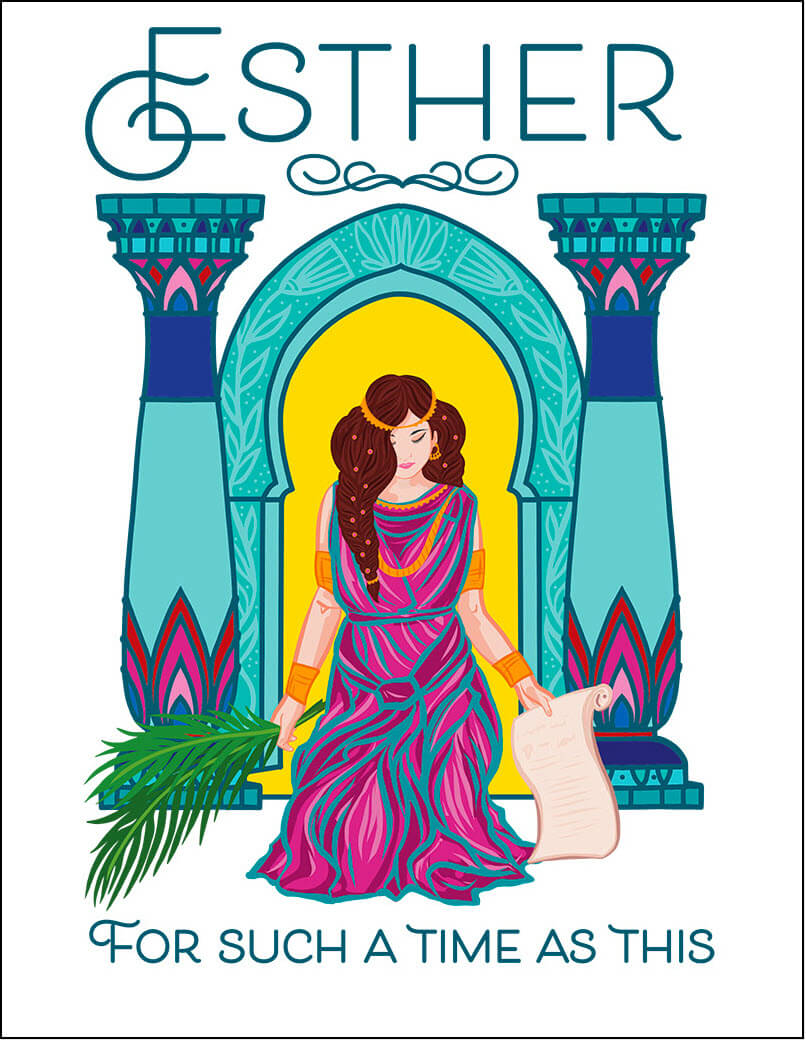 This beautiful song book for piano & voice "Esther, For Such a Time as This",  available as a digital download, tells the riveting story of the time when  Jews in ancient Persia faced a foe named Haman, and how a  brave young queen risked her life to save her people.
A good choice for a singing story-teller, an operatic group, a short theater production, or a class of children!
This book is also available from Amazon as a paperback.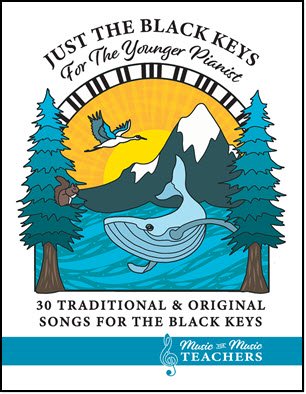 This book is available as a digital download  from this site.  Visit this page to see some free examples from the book.
It is also available from Amazon as a paperback!
This is the perfect easy start for little pianists.
And when they start reading white-key notes on the staff, this is a fun easy resource to say each week, "Choose a new black-key song at home this week and figure it out to show me next lesson!"  They will be spending more time at the piano.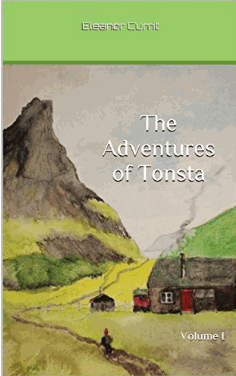 A perfect read aloud storybook
for little boys or girls. 
The Adventures of Tonsta highlight the travels of a very young boy with a good heart, who goes about helping folk in trouble.  
With a red cap on his head and a sack of tools slung over his shoulder, Tonsta seems to meet people in distress wherever he goes.
Lots of trolls in this book - including one who gives him a Christmas gift!
Sign up for "Take Note!" to see what's new every month.
Comments
Do you have a funny story about this music, or does it remind you of something you'd like to share with other readers? Do you have a question? I'd love to hear it!

Please note that all comments are moderated, and will not appear until I have approved them. Also, IF YOU ARE ASKING FOR MUSIC THAT IS NOT IN THE PUBLIC DOMAIN, YOUR REQUEST WILL BE IGNORED. That's pretty much any music written in the last 75 years...

About the Author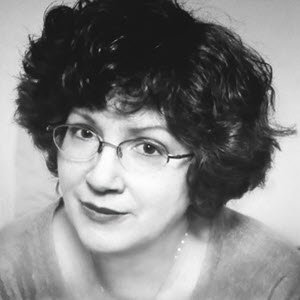 Hi, I'm Dana!  (Say that like "Anna".)  I'm the owner of Music-for-Music-Teachers.com, and a newer site, SingTheBibleStory.com.
Like some of you, I've been playing the piano since early childhood, and have added a few other instruments along the way, plus an interest in arranging and composing music.
You can find out more about me and the reason for this website at my About Me page.