Church Music for Mass
Donum Maximus
Download free original church music "Donum Maximus" by Australian musician Sylvia Romer for the Mass.  The entire Mass, Donum Maximus (Greatest Gift) is twenty-four pages of music.
Sylvia set the Kyrie, Gloria, Credo, Sanctus, Mysterium Fidei and Amen, the Lord's Prayer, Agnus Dei, One Family of Love, the Magnificat, a thirteenth-century prayer called Anima Christi, and last, a piece called "Those Last Words of Jesus."
See six sample pages below: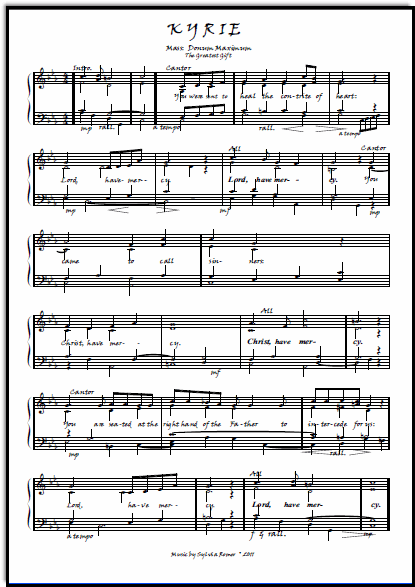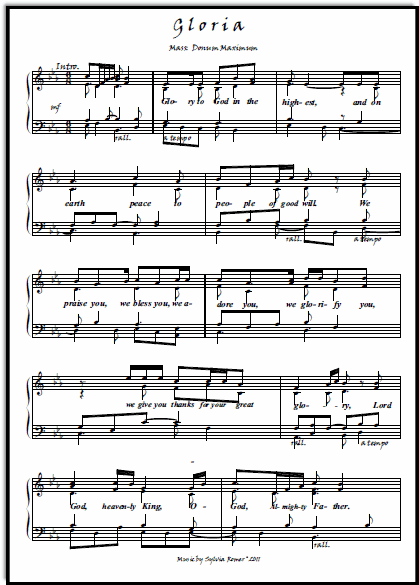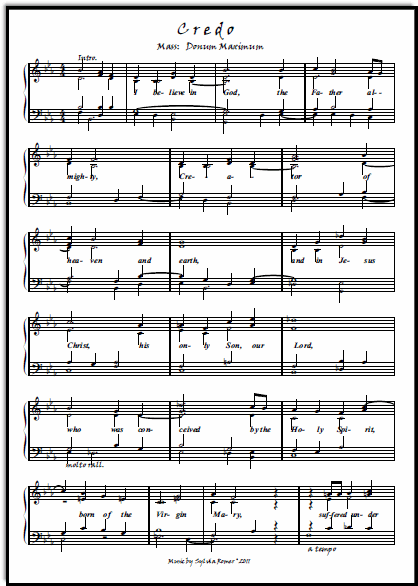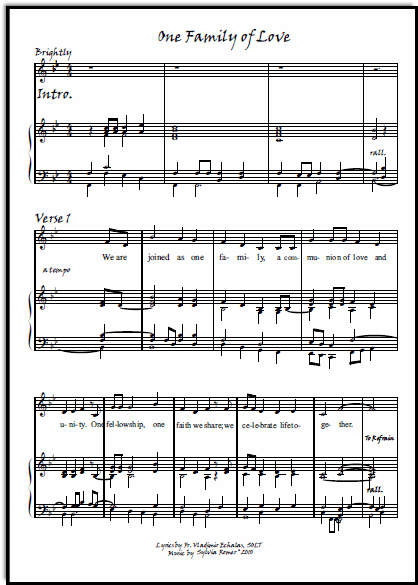 Download Sylvia's Mass, Donum Maximus

Sylvia's husband Ted says, "I am a fan of my wife's music and our choir sings it with great feeling and meaning. I just hope people enjoy using it as much as our choir... Some of the hymns attached to the mass are also very special as you will see. Her music is free and may be copied freely without charge and used. The only stipulation is it is not for resale."
Sign up for "Take Note!" to see what's new every month.
Comments: Do you have a story or a question about music teaching? Share it!
Please note that all comments are moderated, and will not appear until I have approved them. Also, IF YOU ARE ASKING FOR MUSIC THAT IS NOT IN THE PUBLIC DOMAIN, YOUR REQUEST WILL BE IGNORED. That's pretty much any music written in the last 75 years...