Sonatina in C by Clementi
Spiritoso
Sonatina in C, Opus 36 No. 1 by Clementi is a happy-sounding famous classical piano piece.  
Give this FREE, easy arrangement of the Spiritoso movement to your beginners!
How close is this to Clementi's original version?
This "Middle C" arrangement of the Spiritoso is almost exactly like the original, and yet it can be played by students who still are mostly locked into the area around Middle C but starting to venture beyond.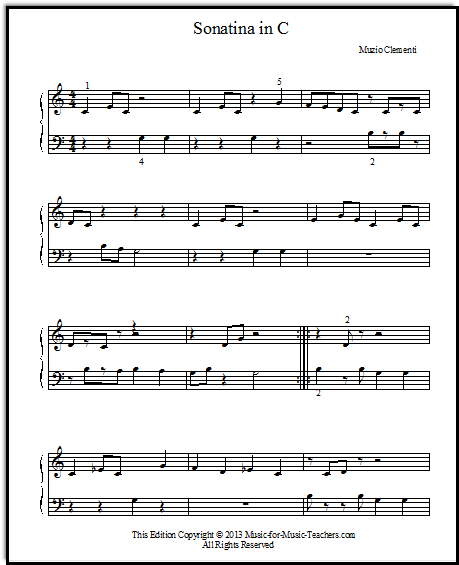 Please scroll down the page for the download links.
What about the eighth notes rhythm?
This isn't actually a difficult rhythm to catch on to, even for young students still laboring in Level One of their method book, where quarter notes are typically the shortest rhythm used.  
Instead of counting "One-and-two-and-three-and-four-and...", my student and I use the words "TAH, tee-tee, TAH, TAH; TAH, tee-tee, TAH, TAH."  

This is a good substitute for the trickier method of keeping track of beats, though that is certainly where we are headed (and we may do a bit of analysing of the Sonatina using traditional counting).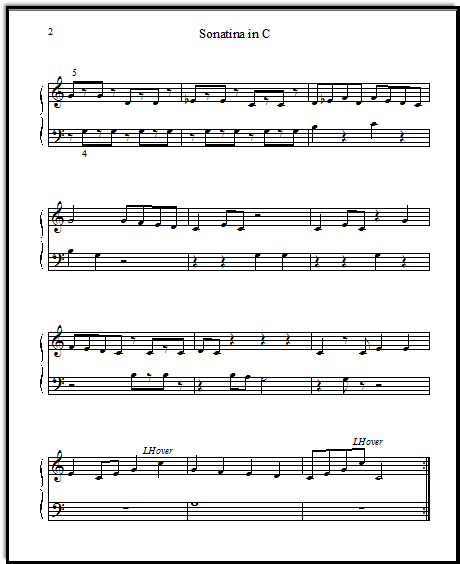 Please scroll down the page for the download links.
It is an excellent recital piece

Recently one of my younger students played this arrangement of the Sonatina in C for an "All-Classical" recital, followed by his older sister playing the original movement 3 (the Vivace) from this same piece.  
I admit it did help him in learning this piece to have become familiar with the Spiritoso, movement 1, after hearing BOTH of his older sisters play it frequently in the past!
But even without that in-home help, with the imitative motives and repeated use of the C major chord, part one is easy to pick up.

Any other challenges in this Clementi piece?
Part 2 changes to C minor and a very fun back-and-forth pattern at the top of page 2.  Looks hard, but it really isn't!
BUT... as we return to the main theme again in C major, the LH (left hand) begins adding in a few harmony notes, and for the first time the hands aren't taking turns.

Then it's back to one-hand-at-a-time, until the penultimate measure (second-to-last measure), when the LH jumps quickly to the G below Middle C, having just crossed over to high C.  
This is perhaps the hardest part for a young student to play accurately, without a pause (or "hiccup", as I call an untimely halt).

---
The link for the sonatina:
Download Clementi's Sonatina in C for beginners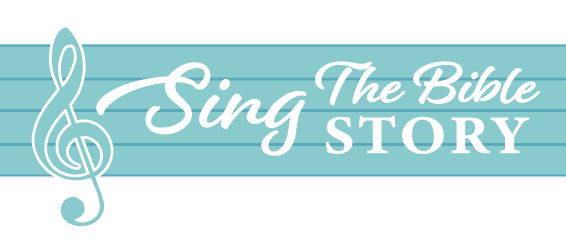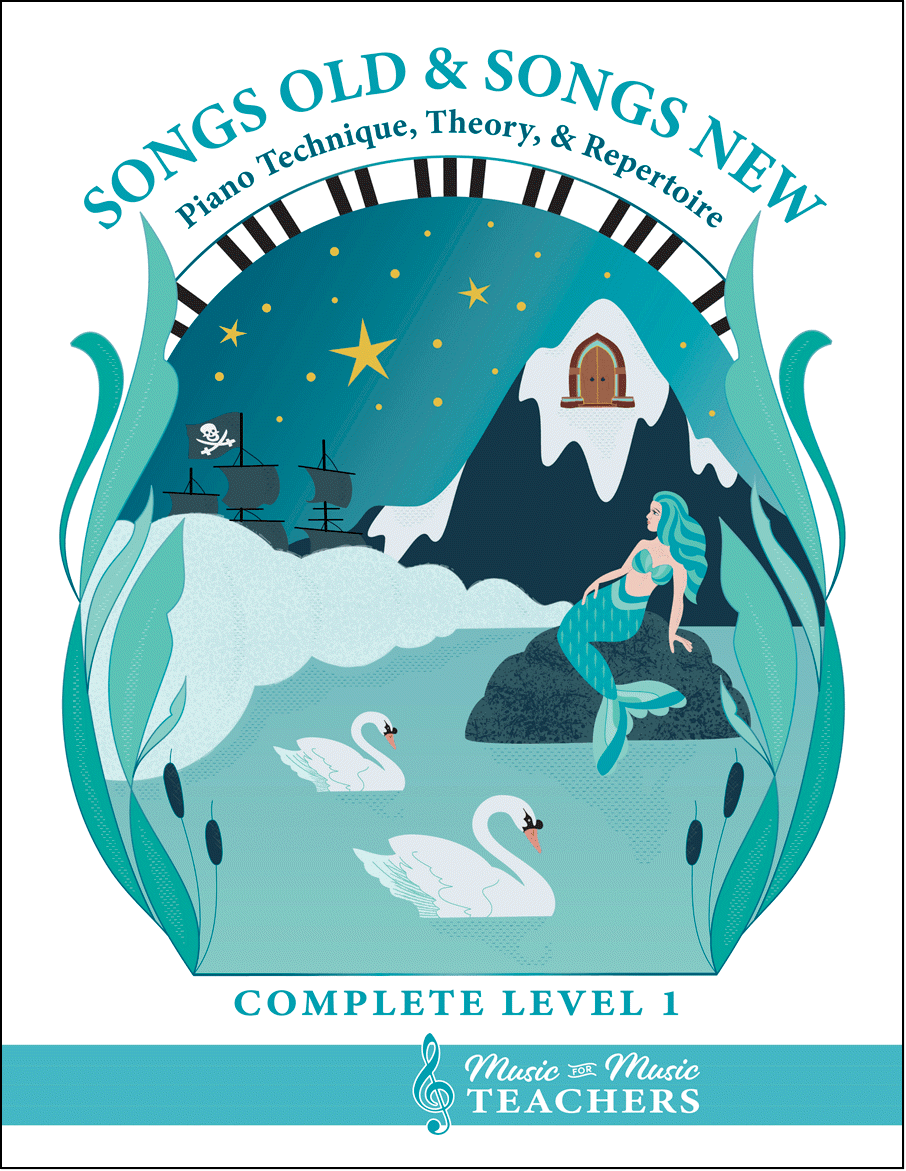 All the first-year material I give my beginner students. 
Piano keyboard sheets, scales, chords, note-reading exercises, and over 256 pages of music!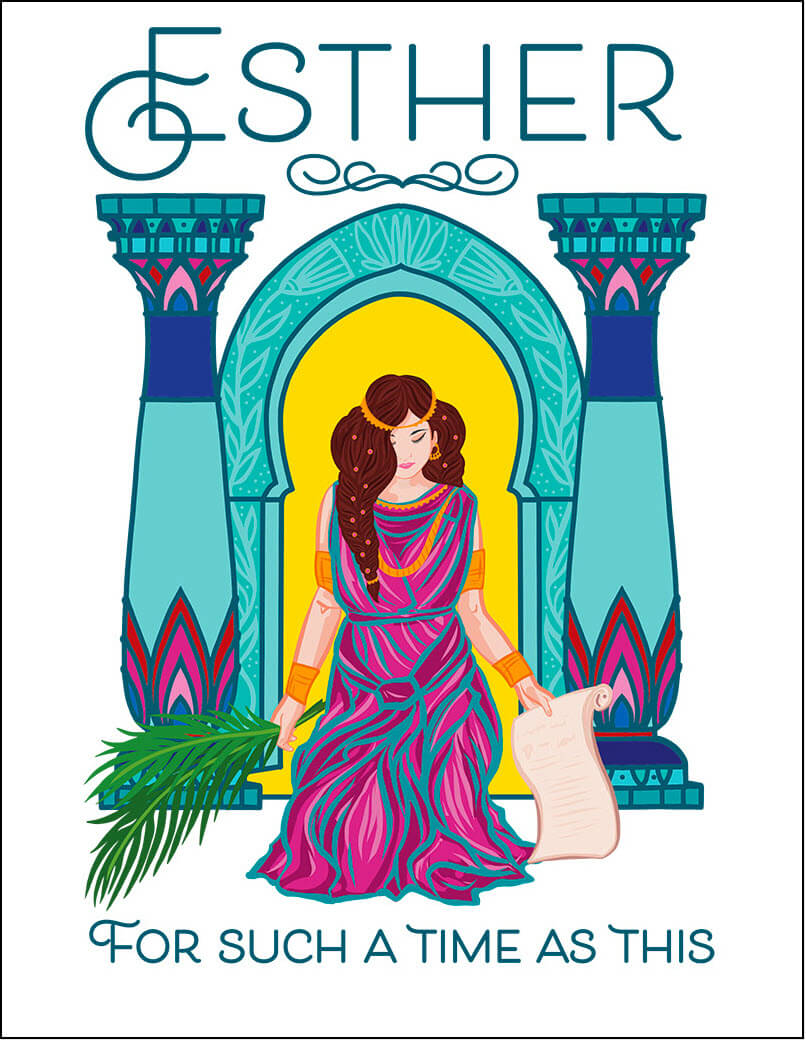 This beautiful song book for piano & voice "Esther, For Such a Time as This",  available as a digital download, tells the riveting story of the time when  Jews in ancient Persia faced a foe named Haman, and how a  brave young queen risked her life to save her people.
A good choice for a singing story-teller, an operatic group, a short theater production, or a class of children!
This book is also available from Amazon as a paperback.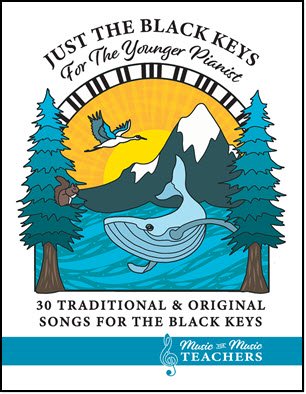 This book is available as a digital download  from this site.  Visit this page to see some free examples from the book.
It is also available from Amazon as a paperback!
This is the perfect easy start for little pianists.
And when they start reading white-key notes on the staff, this is a fun easy resource to say each week, "Choose a new black-key song at home this week and figure it out to show me next lesson!"  They will be spending more time at the piano.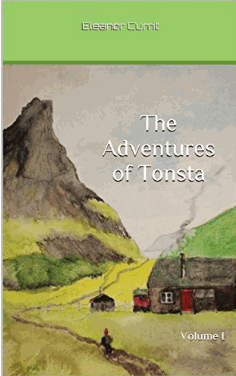 A perfect read aloud storybook
for little boys or girls. 
The Adventures of Tonsta highlight the travels of a very young boy with a good heart, who goes about helping folk in trouble.  
With a red cap on his head and a sack of tools slung over his shoulder, Tonsta seems to meet people in distress wherever he goes.
Lots of trolls in this book - including one who gives him a Christmas gift!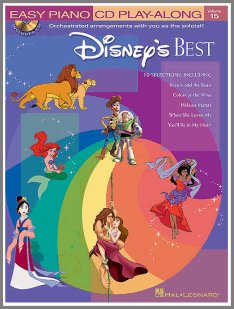 Yolanda:
I used to teach piano lessons, and then did not for a number of years. Now, suddenly, I have three beginning students and I am thrilled.
I was looking for printable scales and found your wonderful website. Thank you so much. I know this will be a big help to me and my students.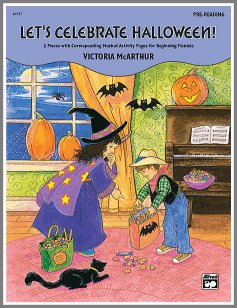 Susie:
Wow! I cannot thank you enough for the free collection of piano sheet music that you created here. My daughter and I are following everything you wrote and we LOVE it. It is super fun!!! She loves to play because of your website. We have a small binder now that is slowly growing! THANK YOU!!!!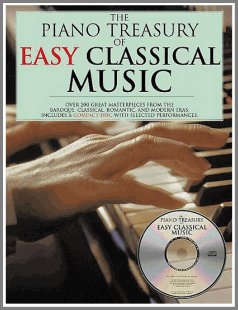 Sign up for "Take Note!" to see what's new every month.

About the Author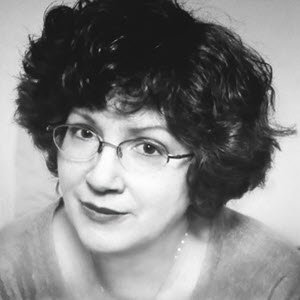 Hi, I'm Dana!  (Say that like "Anna".)  I'm the owner of Music-for-Music-Teachers.com, and a newer site, SingTheBibleStory.com.
Like some of you, I've been playing the piano since early childhood, and have added a few other instruments along the way, plus an interest in arranging and composing music.
You can find out more about me and the reason for this website at my About Me page.