Jane Austen Emma Music
Jane Austen "Emma" music - or at least, a beautiful piano arrangement based on a theme from one of the Jane Austen Emma movies.  Hear a new recording of the sheet music, below.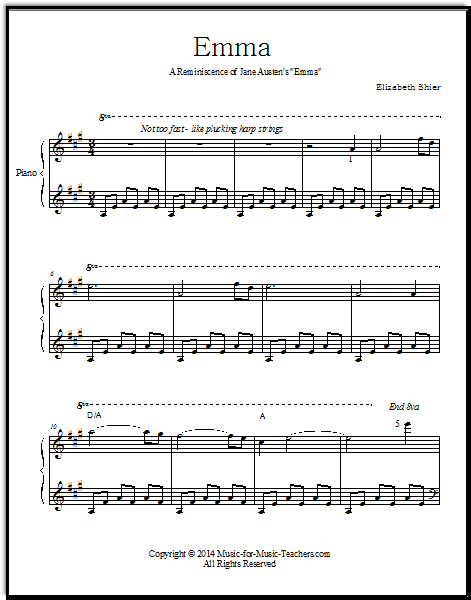 Please scroll down the page for the download links.
This lovely piano piece, "Emma", is not actually from any of the Emma movies, but is very reminiscent of one of the Emma themes.  You could call this piece a tribute to the Jane Austen movies, in music.  
Girls LOVE music like this!  (And so do their parents.) It has a gentle melody that invites expressive playing by your intermediate students. 
The harp-like repetitive left hand, with just enough breaks out of the pattern, builds a hypnotic feeling and lays a foundation for the simple-sounding but soaring melody.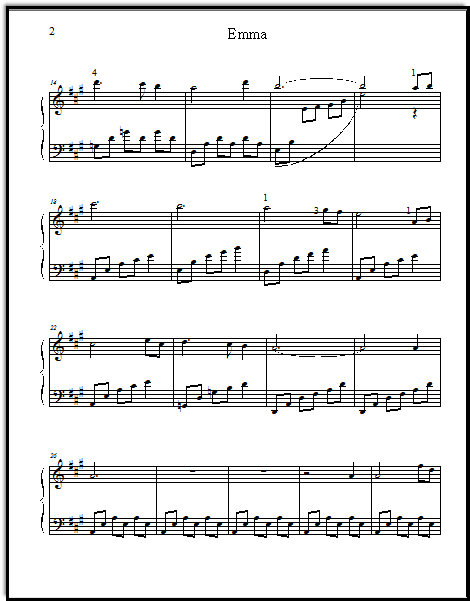 Please scroll down the page for the download links.
I have placed fingering in several places, because this piano piece is much easier to play with lots of careful crossing-over, and lifting and finger replacement.  
For those reasons alone, this Jane Austen music will benefit your advancing piano students.
Lots of hands-separate practice will help your younger students achieve a fluid interpretation of this piece more quickly than just plowing through hands together.  
Playing with hands together every time, they are likely to IGNORE the fingering (I know you can hardly believe me!) and stumble around.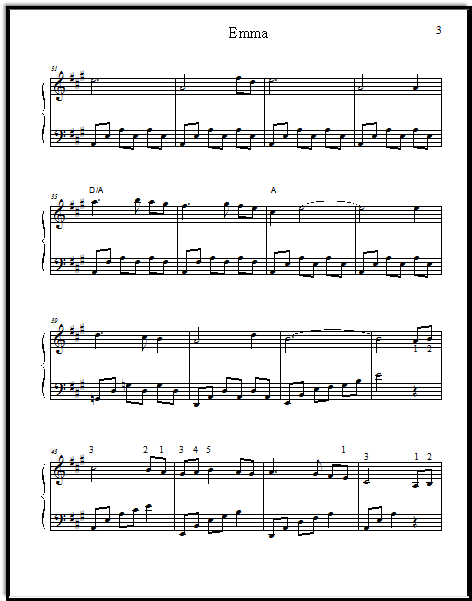 Please scroll down the page for the download links.
One young lady who LOVED this piece but (with my permission) chose it a bit prematurely, perhaps, was greatly aided by my insistence that she memorize the melody right away, with the fingering I selected.  
After that, she played RH against simple LH open chords for a while instead of the broken chords notated in the music.

There are 2 spots in this free piano music where I have placed chord symbols:  

Because the beginning chord pattern goes on and on just the same, it would be very easy to OVERLOOK the subtle chord changes at:
measures 10 and 12, and again at 
measures 35 and 37.  One tiny note change, from an E to an F#, then back again, is all that happens, but it makes all the difference in the harmony of those measures.
Please scroll down the page for the download links.
It would be excellent music theory practice to have your students identify all the other chords as well.  See if they can tell you what a "D/A" chord is - for some reason it takes most kids a lot of practice to identify this kind of chord inversion symbol, commonly called a "slash chord."
Your students - and their parents! - will enjoy this beautiful piano music.  My daughter, who arranged it, insisted on having it played at her wedding.
The video below will let you hear a bit of the Jane Austen Emma movie theme that my daughter Elizabeth used for inspiration in this lovely free piano piece.  It is from the Gwyneth Paltrow 1996 version of Emma:

The link to the piano music PDF:
Download the Jane Austen "Emma" piece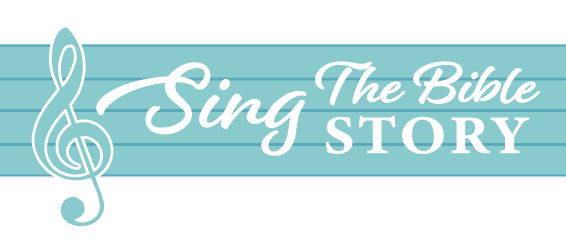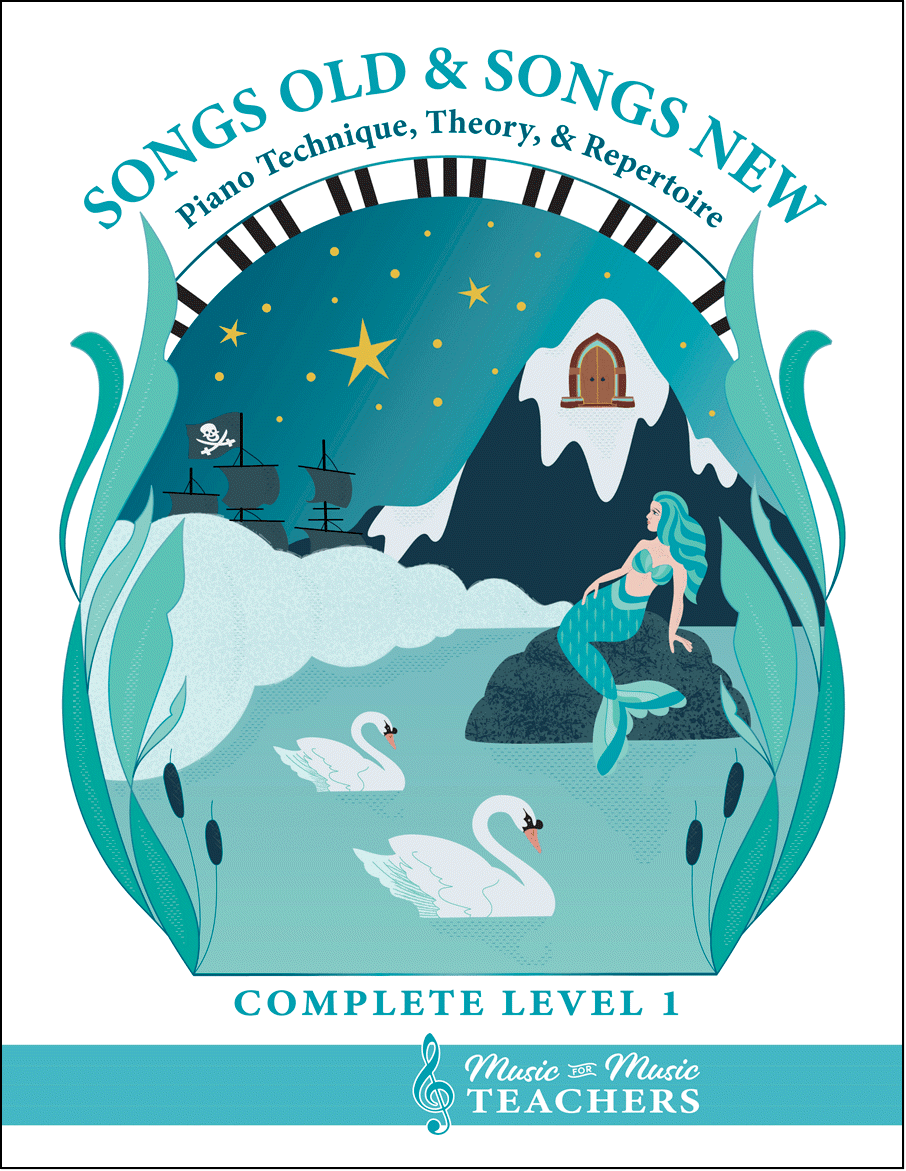 All the first-year material I give my beginner students. 
Piano keyboard sheets, scales, chords, note-reading exercises, and over 256 pages of music!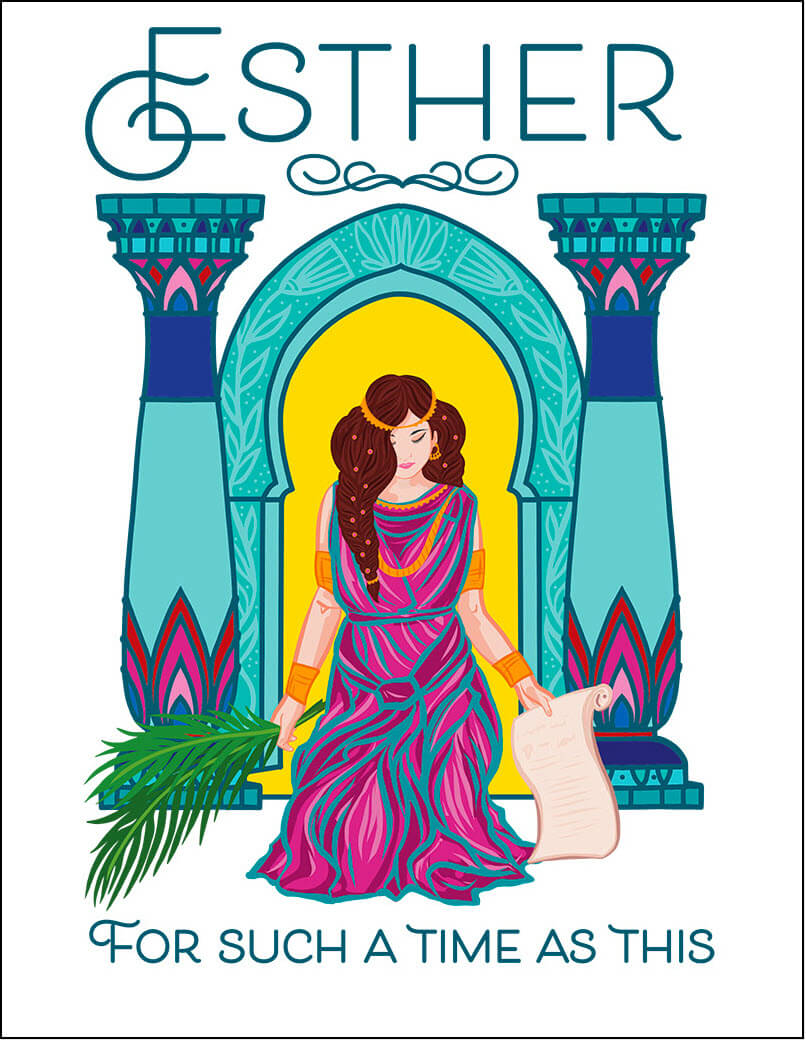 This beautiful song book for piano & voice "Esther, For Such a Time as This",  available as a digital download, tells the riveting story of the time when  Jews in ancient Persia faced a foe named Haman, and how a  brave young queen risked her life to save her people.
A good choice for a singing story-teller, an operatic group, a short theater production, or a class of children!
This book is also available from Amazon as a paperback.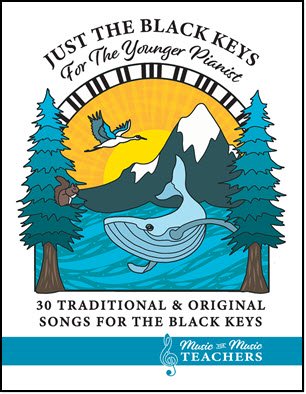 This book is available as a digital download  from this site.  Visit this page to see some free examples from the book.
It is also available from Amazon as a paperback!
This is the perfect easy start for little pianists.
And when they start reading white-key notes on the staff, this is a fun easy resource to say each week, "Choose a new black-key song at home this week and figure it out to show me next lesson!"  They will be spending more time at the piano.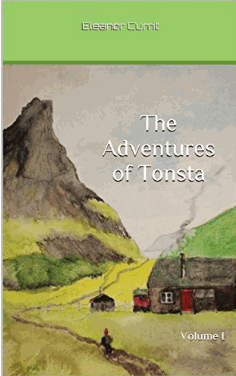 A perfect read aloud storybook
for little boys or girls. 
The Adventures of Tonsta highlight the travels of a very young boy with a good heart, who goes about helping folk in trouble.  
With a red cap on his head and a sack of tools slung over his shoulder, Tonsta seems to meet people in distress wherever he goes.
Lots of trolls in this book - including one who gives him a Christmas gift!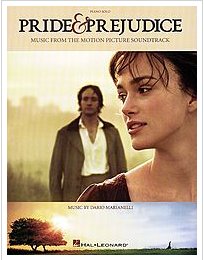 Solo Piano
Deb:
Dana, I am a 60 year old woman entering my 8th year of piano lessons.  I stumbled across your website and was so happy to find your Scales and Chords sheets that are downloadable at no cost to me.  
I truly appreciate that you have taken time to post these resources and make them available to others.  I know that this information will be invaluable to me as I continue my journey. 
I cannot thank you enough for the time you put in to your website in order to help others!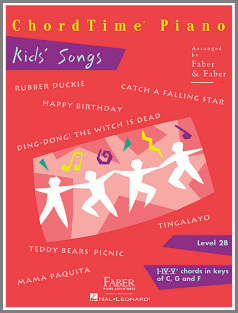 MusicGardenStudios:
This is an absolutely wonderful site!
As a voice and piano teacher looking for enrichment material for beginners, I have found your collections to be comprehensive and purposeful. It is clear that you are a wonderful musician and educator. Thank you!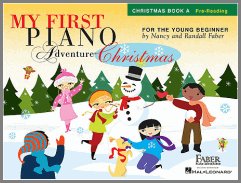 April:
Thank you so much for all the information and materials! Your site is very thorough and well organized!
I am a piano teacher in New Orleans, LA and in the process of putting together my own curriculum and recordings. You have inspired me to make my materials available to all online!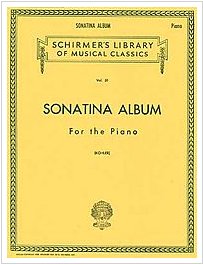 Sign up for "Take Note!" to see what's new every month.
Comments
Do you have a funny story about this music, or does it remind you of something you'd like to share with other readers? Do you have a question? I'd love to hear it!

Please note that all comments are moderated, and will not appear until I have approved them. Also, IF YOU ARE ASKING FOR MUSIC THAT IS NOT IN THE PUBLIC DOMAIN, YOUR REQUEST WILL BE IGNORED. That's pretty much any music written in the last 75 years...
What Other Visitors Have Said
Click below to see contributions from other visitors to this page...


About the Author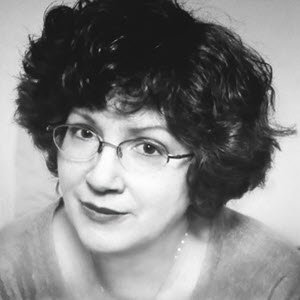 Hi, I'm Dana!  (Say that like "Anna".)  I'm the owner of Music-for-Music-Teachers.com, and a newer site, SingTheBibleStory.com.
Like some of you, I've been playing the piano since early childhood, and have added a few other instruments along the way, plus an interest in arranging and composing music.
You can find out more about me and the reason for this website at my About Me page.