Teaching Autistic Children
Ideas to and from Music Teachers
Teaching autistic children is easier if you have a plan. Here is a general approach to piano lessons when working with autistic children, some practical procedures which can form a framework for the actual music teaching.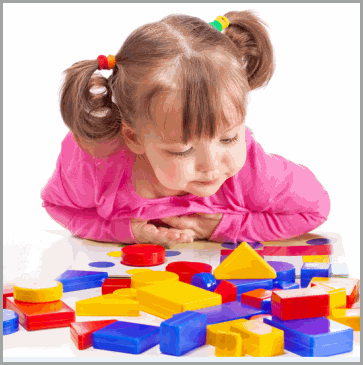 I recently watched a very moving documentary called Autism: The Musical. Gosh, those kids are adorable. Their stories are heart-wrenching. The mother of one of the boys (she is an acting coach, I think) made it her mission to produce a drama with these kids, pulling them together over many months, and getting them to work together... music was a very big part of it.
It was a good experience for these kids and their families and friends. No bullying, lots of encouragement. My local library ordered the movie -- I recommend it to anyone who needs to bolster their empathy and patience. On this webpage I have several videos from or about "Autism the Musical," because each one is a little different and together, they may give you a feeling of hopefulness about what is possible.
TEACHING AUTISTIC CHILDREN: 
SOME GENERAL GUIDELINES
Teach, initially, what you would teach other students, but more slowly and with greater amounts of review. What does a music teacher teach?
TECHNIQUE
This means not just speed and strength of the fingers, but basic hand posture and how to sit with the instrument -- or for a singer, how to stand (most of the time). For these skills, you need a careful and knowledgeable teacher, for what beginners learn becomes habit (especially true for autistic learners), and it is very hard to un-learn bad hand posture.
Most beginning music books have good photos or illustrations, but an experienced teacher is much more helpful than any book. Every lesson, the teacher will check posture and other fine points and make constant corrections (gently, it is hoped).
Help the student learn finger numbers and also timing and hand coordination by playing simple 5-note scales: 1-2-3-4-5-4-3-2-1 (Right hand -- the Left hand is 5-4-3-2-1-2-3-4-5).
But initially, start with what I call "Hammer scales": 1-1-1, 2-2-2, 3-3-3, 4-4-4, 5-5-5, and so on. For a new beginner, I would not torture them by requiring a whole octave of these scales, but just two or three good "sets" of scales for each hand, gradually lengthening the required amount. Concentration and quality suffer when there are too many repetitions to do.
Putting the scales hands together will be much harder -- hand shape will initially suffer as the new task becomes hand coordination. Go to Martha Beth Lewis's site for a thorough discussion of what to do with scales (Finger Dexterity Drills) for any student.
Working with autistic children, I would do the same things, keeping in mind that her rhythmic scales (short-LONG, short-LONG, short-LONG, and the others) most likely will be HARD, at least Hands Together with good hand posture. (Whenever a new technique is introduced, previously-learned hand shape and finger posture may initially suffer.) I would do the new scales anyway, and not make a big deal about inaccuracy. (I do not use all of her scales, but use what is useful to me currently.)
THEORY
This means, for the most part, understanding the scales and chords, how to make them, and how they work together. For beginners, chords are the most important as far as actually using them in music.
Chords are very fun, and make piano music sound BIGGER. But teaching an autistic child, I'd stick with open 5ths for a long time. Not all teachers are comfortable teaching chords to their students until chords show up in their piano method book, and it is too bad, because playing with chords is a wonderful way to learn new music without having to ALWAYS be reading notes. Also, ease with chord-playing encourages experimentation, composition, and playing by ear!
Simple songs such as Mary Had a Little Lamb can be dressed up. Chord-playing also makes it easy to turn simple melodies into duets. (For examples, see some of my Beginner Piano songs such as Yankee Doodle, Star of the County Down, and All the Pretty Little Horses.) In some songs, banging away at chords is a lot like whacking a drum -- very satisfying and stress-releasing! (My autistic student enjoys playing drums very much.)
When teaching autistic children and young beginners, I would not venture past pentascales (5-note scales) for a very long time, not until the music they are playing seems to call for full scales. It is my opinion that every new concept must be justified by its usefulness right NOW, especially with students who move slowly and require much review. Martha Beth Lewis doesn't even recommend regular full-octave scales until a student is ready for Clementi.
NOTEREADING
This is where the Method or Lesson Book comes in. There are so many methods, but one I am currently very excited about is The Perfect Start for Notereading. A new series by Kevin and Julia Olson, it features very short tunes with optional teacher duet parts, and much repetition of notes. It moves s-lo-w-l-y. I even hand these books to my older beginners for an occasional change of pace in sightreading. The pictures and song lyrics are very fun and not too childish.
Whichever method you decide upon, it should take a gradual approach to note-reading, but do not depend upon this book alone! Flashcards, games, drawing notes on a chalkboard, whiteboard, or paper... these are tools you will find useful.
Little by little, with many different means of reinforcement, notereading can be conquered.
I like the idea offered by one teacher working with autistic children: when the end of Lesson Book 1 (or the Primer) has been reached, start at the beginning of Book 1 (or Primer) of a different method!
It's good for music teachers to keep seeking fresh ideas and teaching tips for autistic children. Ideas that can be turned into simple games are a good way to keep hammering away at notereading.
REPERTOIRE
This is what your autistic student is really going to work at -- songs or musical pieces he likes a lot. These pieces may not ever be perfect, but he or she should keep this music "fresh," not forgetting how to play it. Having a collection of songs that are ready to play makes kids feel good about their ability.
My students choose a beautiful color of 8 1/2" by 11" cardstock paper to be their "Repertoire" sheet. Every time they learn a decent-sounding bit of music well enough for it to be considered potential recital music, we write it down on the Repertoire sheet. Only rarely does this music come from the Lesson Book, alas! Occasionally, it is music learned by rote, such as the chord pattern from The Pink Panther, or the 12-bar-blues. This music I TRY to have them play frequently, but too often I forget about it too!
Please visit my other pages with more information about teaching children with autism, and finding a teacher for your child:

Autism and Music

My Child Has Autism: How Can I Find a Music Teacher?
Comments
Have you got experiences, insights, knowledge or just plain frustrations to share with others who teach music to these special kids? Perhaps you have books, articles, or websites to recommend, techniques you've found helpful, or a success story! Every additional bit of information is helpful to those seeking for solutions...
What Other Visitors Have Said
Click below to see stories or questions from other visitors to this page...