What's New at
Music-for-Music-Teachers?
New Halloween Music!
First, I have a set of Halloween songs for late Elementary to Intermediate piano players. Three songs:
Stories I Don't Believe, with eery words & an ominous feeling - a different set of lyrics for young kids versus older kids.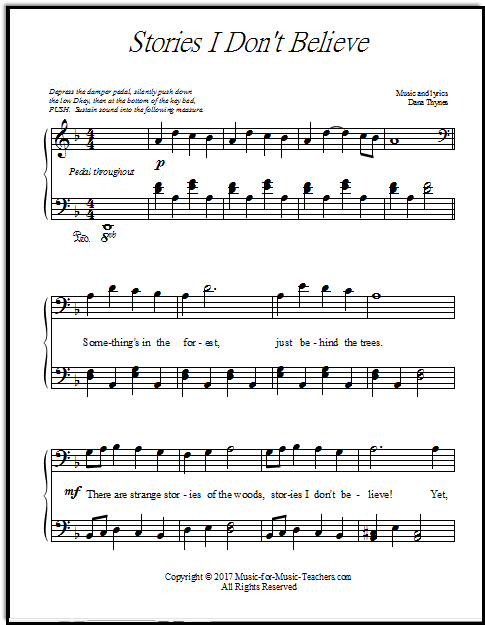 The Lily Maid, about the story of the Lady of Shalott, who is cursed to remain before her mirror, weaving but never able to look out her window onto Camelot. This has a medieval feeling.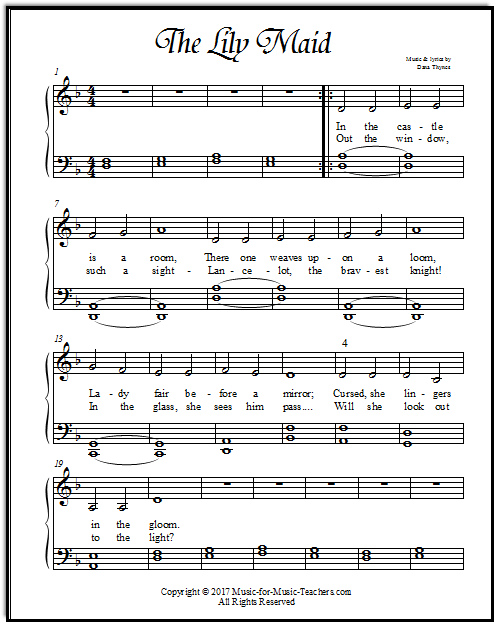 Double, Double, Toil and Trouble, which is fast & fun. It is a different set of lyrics to the "Zombies are Everywhere" song I wrote last year, with more and fuller arrangements.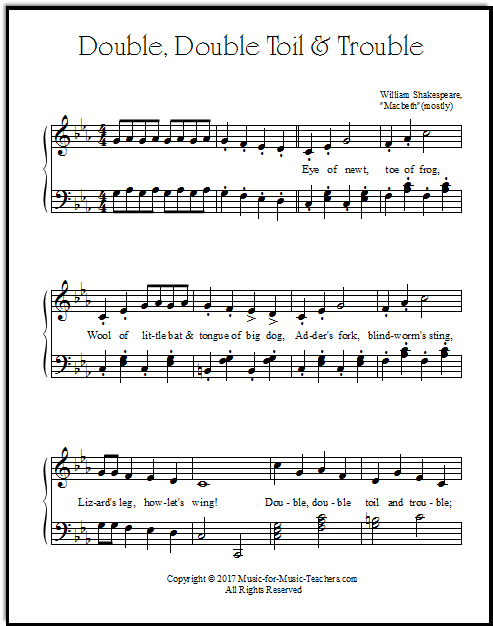 All 3 of these songs have different versions, because I like giving students the same songs but at difficulty levels most appropriate for them.
What else is new? Black keys songs, a new area for me!
These are mostly very short, and use only fingers 2, 3, & 4 on the black keys. The 3-black-keys cluster is "Grandma's House;" the 2-black-keys group is "The Dog House."
Loch Lomond, The Cat Came Back, and Kum Ba Yah - all for voice, piano, and guitar - are recent additions.
Check out these new items at The Music Notes Blog
CHECK OUT WHAT'S BEEN HAPPENING AT MUSIC-FOR-MUSIC-TEACHERS
- there's bound to be something there for your students! (And it's almost always free...)
Dana