Piano Music Sheets for Beginners - "I'm a Pirate"
Piano music sheets for beginners to help them read faster - try this encouraging piano music with letters, I'm a Pirate!  Now with a Secondo part for an older sibling (or a teacher).

Piano music with letters takes the fear out of trying new music, and turns it into a challenging game.  Here is the first of three versions - with just a few alphanotes, and the rest standard notation: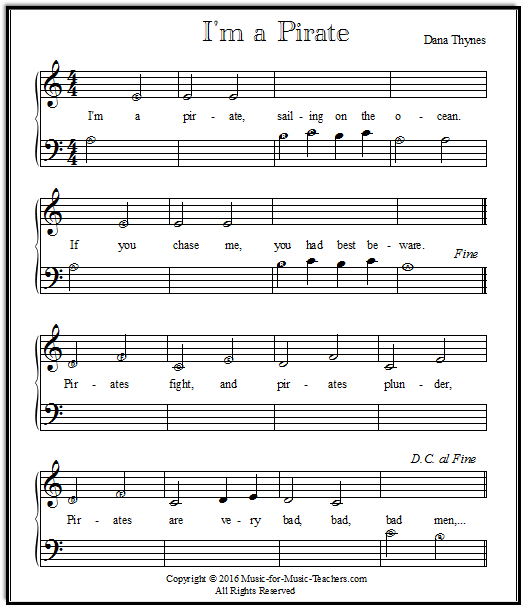 Download piano music sheets for beginners "I'm a Pirate" with a few lettered notes
Note that the song returns to the beginning of the piece at the bottom of the page and ends with the Fine at the end of line two.  This is an opportunity to teach your little guys something new about "interpreting THE MAP" - the music page.  Da capo?  From "the head" of the piece (as in "decapitate").   Fine?  The "Finish".  Those are my crude translations of the D.C. and Fine instructions, but they are easy for children to remember.
Here is the same song with ALL alphanotes (no image for it): 
Download piano music with letters in every notehead

And below is the same song for more confident beginning piano students: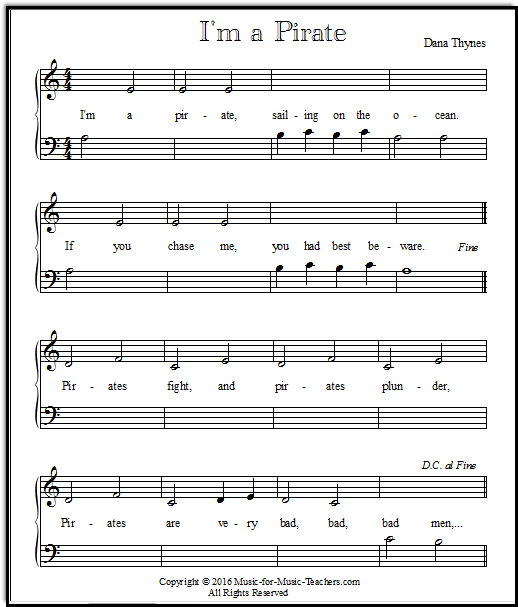 Download keyboard music notes for "I'm a Pirate"
I wrote this song for a little guy whose older brother has already taken all the "good" songs... he needs some that only he has played!
Here's the same song, with a duet part below, entirely with letters in the notes: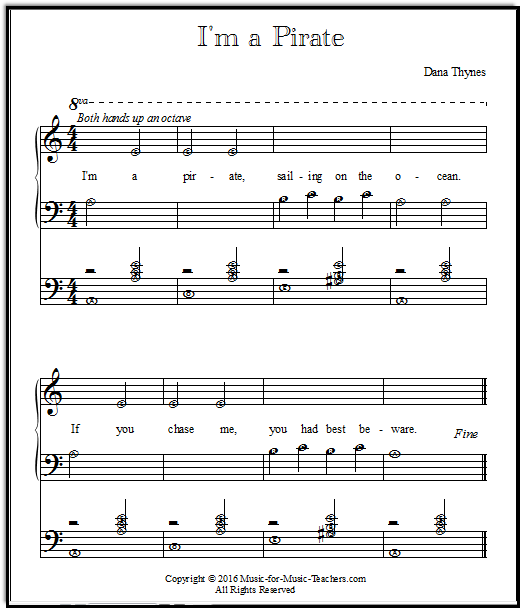 This page shows the "helper" version, with only a few lettered notes.  Notice that the bass clef notes are almost entirely made-easy notes, though: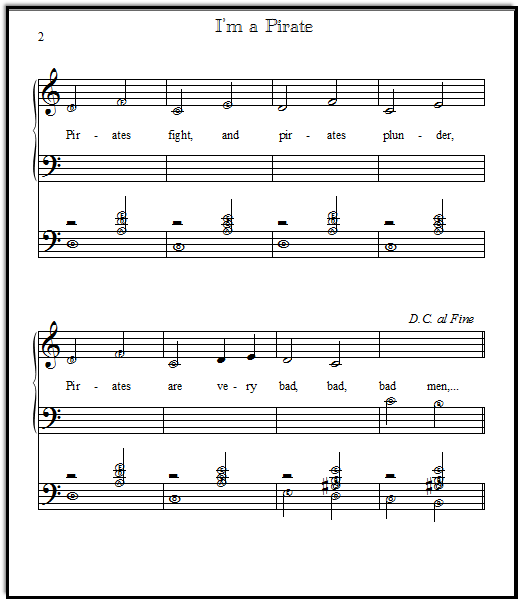 And here is the regular duet, with no lettered notes at all: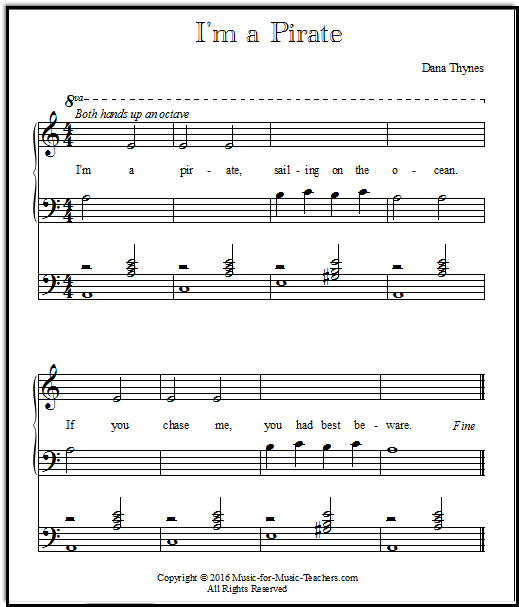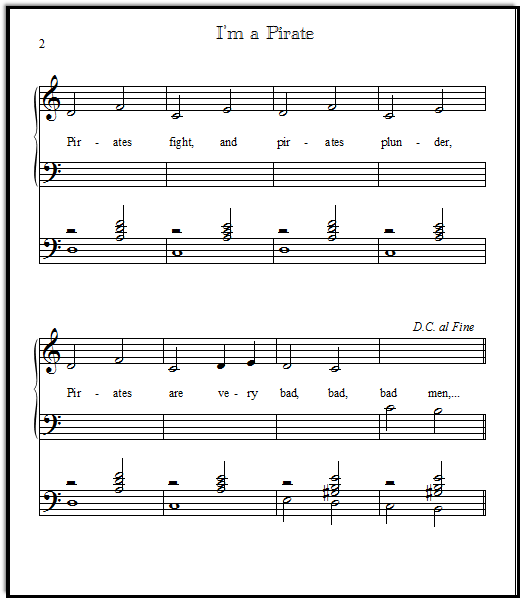 Download duet "I'm a Pirate" with regular standard notation
Download easy piano duet with alphanotes in both parts
Download beginner piano duet with some helper lettered notes