The Cat Came Back
Lyrics & Sheet Music
The Cat Came Back is a fun, silly song that kids love.  Here are several piano arrangements, plus guitar tabs in two keys.  Additionally, I like to use the VERY EASIEST arrangement (near the bottom of the page) for vocal students who have difficulty matching pitch.  The repeated notes in this song help them cement the notes in their memory.

From "The Learning Station":
With its great repeating bass line, this song is a natural for guitar - but in both keys, there is one hard chord!  The key of Am uses an F chord, and the key of Em uses a B chord.  Both are hard for beginners, but this is good practice: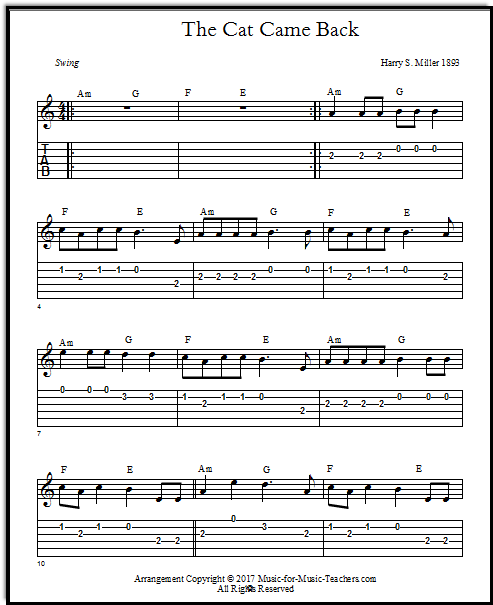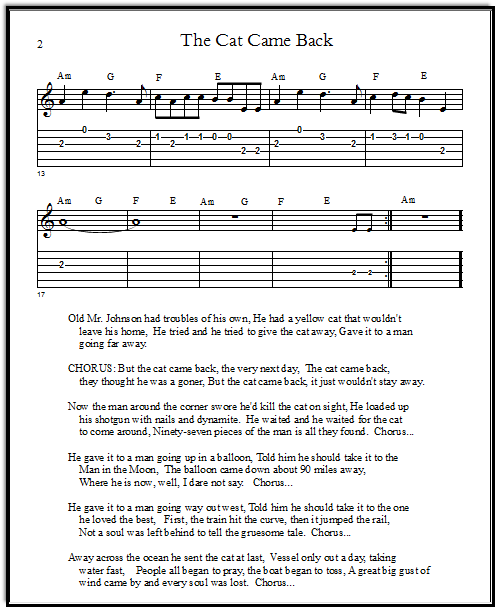 Download The Cat Came Back for guitar in the key of Am
Download The Cat Came Back in Em
In Am, the tab  (melody) is more easily played if your left hand remains loosely in an Am chord shape.  I have played this as a trio with 2 other guitar players, with one on melody, one playing a bass line (a, g, f, e on string 5 and 6), and the other on chords.  It's fun!

The piano solo arrangement has nice energy: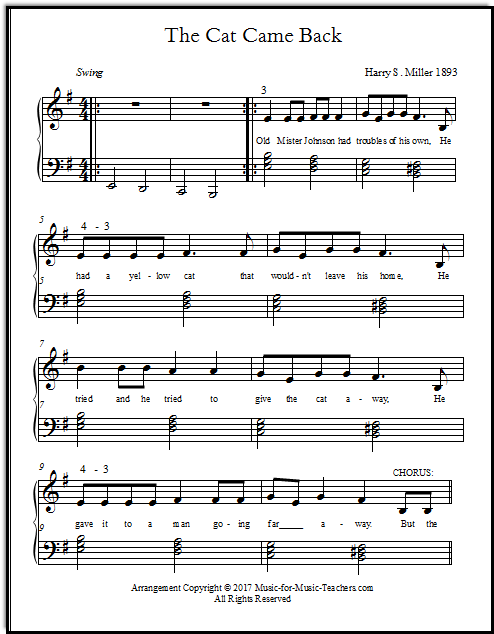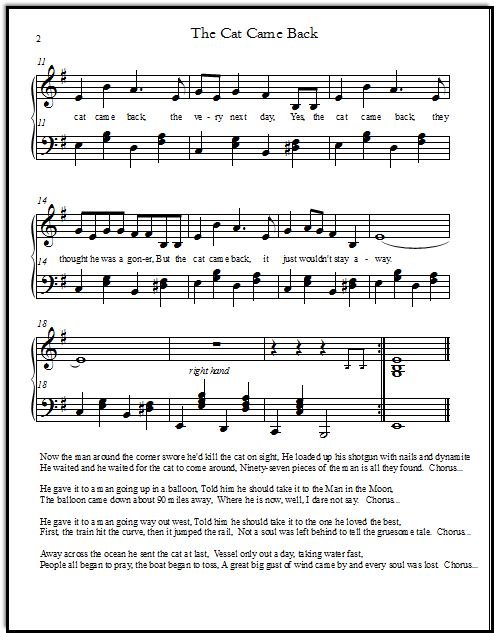 Download The Cat Came Back lyrics and sheet music piano solo
Two lead sheets for other instruments (or piano!):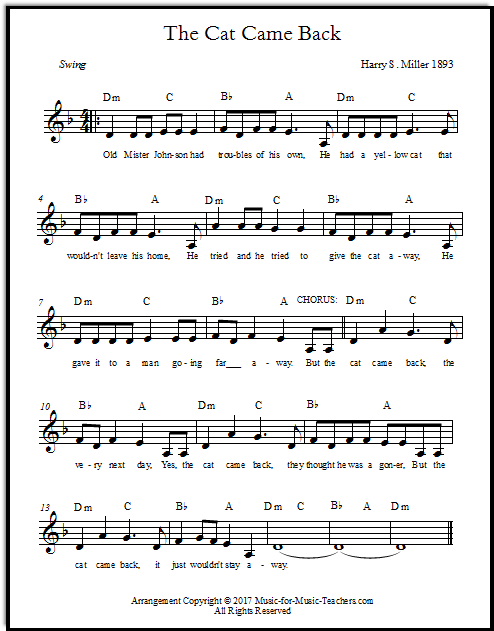 Download lead sheet for The Cat Came Back in Dm

(If you choose the Dm lead sheet, you'll find that a left hand descending bass line accompaniment is SO SIMPLE - and it's identical to the line found in Erie Canal, which even beginners tend to master, though it isn't technically beginner level to put that changing left hand together with a melody.  They work at it because it's fun.)
For beginning piano, here are three shared-hands melody arrangements: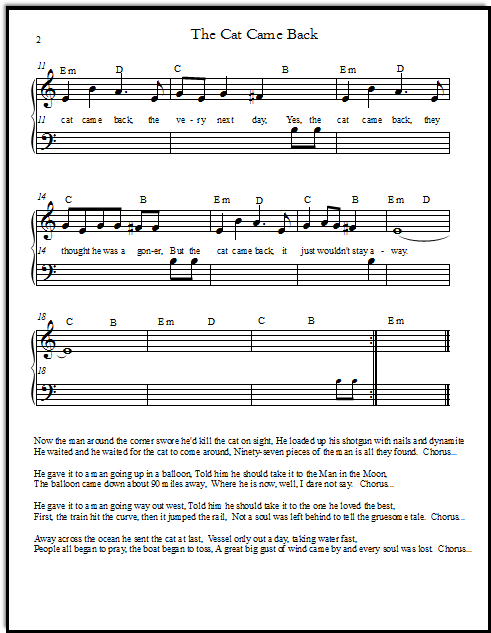 Download easy shared-hands melody, The Cat Came Back
Here is page one of ALMOST the same melody, but with a few alphanotes to help out.  What's different about the melody?  These oh-so-slightly-altered melodic lines fit entirely in the 5 fingers of the right hand with no movement required!
Download piano sheet music with lettered notes
The following sheet is a greatly simplified version of the melody - most of the skips (thirds) have been removed:
Download simplified arrangement of The Cat Came Back for piano
Here's a fun recording from Laurie Berkner that stars a very sweet LIVE kitty: